Sought position:
Asian sous chef
Ref ID: n°27643
Town: Bora Bora
Country : French Polynesia
Contract type: Long term contract
Salary: selon expérience
Experience: experienced
Job status: Supervisor
Job category: Kitchen
Accomodation: flight ticket and accommodation included in the package ;
Online since 2018/10/17
This job position is still available for the week of 2018-11-12
Four Seasons Bora Bora
Website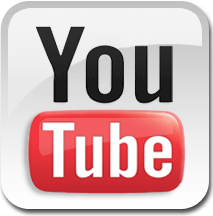 Four Seasons Bora Bora is looking for...
Asian sous chef (M/F)
JOB DESCRIPTION
Four Seasons Resort Bora Bora is seeking an Asian Chef :

Four Seasons Hotels and Resorts have been ranked FORTUNE magazine's 100 Best Companies to Work For every year since 1998…come and find out why. With 109 hotels in 46 countries, Four Seasons is dedicated to perfecting the travel experience through continual innovation and the highest standards of hospitality. The deeply instilled Four Seasons culture is personified by its employees, people who share a single focus and are inspired to offer great service.

Join a talented Kitchen team in the middle of the lagoon

Four Seasons Resort Bora Bora is a pristine paradise complete with stunning views of the South Pacific. The Resort is proposing 100 Water bungalows and 7 villas.

The role of the Asian Chef involves:

The Asian Chef will focused menu under the supervision of the Executive Chef while ensuring a flawless dining experience at our Sunset Bar as well as Asian themed menus according to Four Seasons standards. He/She partners with the Front of House leadership team to create a unique and exceptional dining experience using authentic and creative dishes combining traditional and modern techniques.

The Asian Chef is responsible to provide leadership and manages the daily duties pertaining to the kitchen while supervising the Sunset bar kitchen team providing ongoing training in order to consistently increase the team knowledge as well as remain a product relevant for our clientele. He/She demonstrates a positive attitude at all time and inspires his team. Able to produce all types of Cuisines if necessary to the daily operation.


PROFILE
The following skills are required for this position:



The position is an assistant manager level

Applicants are required to have already 1/2 years of experience in a similar position.
Excellent communication and organization skills
Computer skills, Management skills
English required
The position is located in French Polynesia islands.

Just some of the Benefits Four Seasons Resort Bora Bora employees enjoy:



Excellent Training and Development opportunities
Complimentary accommodation at other Four Seasons Hotels (based on length of service)
Meals on duty and laundered uniform
Employee Recognition Programmes
Accomodation provided …
COMPANY OVERVIEW
Four Seasons Resort Bora Bora combines the romance of a South Seas island with all the trappings of a luxury hotel - and reinvents staying on the water.

The sight of Mount Otemanu never gets old. Towering above this South Pacific coral island's vast blue lagoon, its green volcanic cone is the vista from the deck of your over-the-water lodgings at Four Seasons Resort Bora Bora. The 1,080 sq. ft., thatch-roofed bungalow's high-ceilinged living room features teak furniture and Polynesian artwork. Adding even more light to its marble bathroom is a lagoon-view glass panel set in the floor.

With 107 rooms and suites - including seven beachfront villas - Four Seasons Resort Bora Bora revels in its breathtakingly beautiful setting. Enjoy fresh seafood on the terrace at waterside Arii Moana, or a private sunset dinner on the beach, accompanied by Polynesian music. Dusk is also prime time to hoist a Bora Bora cocktail at Sunset Restaurant and Bar.

Between that beach expedition and catamaran tour, check into the spa, which overlooks the palm tree-fringed lagoon. Treat yourself to a warm-seashell massage in the view spa suite.
Print this job Add to my notebook Job notification