Sought position:
Assistant Front Desk Manager Junior - Les Chalets du Mont D'Arbois
Ref ID: n°79873
Town: Megève
Country : France
Contract type: Fixed term contract
Work schedules: Without any break
Salary: Sera communiqué lors de votre entretien
Experience: indifferent
Job status: Supervisor
Job category: Accommodation / Reception and Public relations
Online since 2020/08/21
This job position is still available for the week of 2020-09-14
Four Seasons Hotel Megève
Number of rooms and suites: 69
Website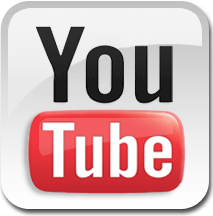 Back to the previous page
Four Seasons Hotel Megève is looking for...
Assistant Front Desk Manager Junior - Les Chalets du Mont D'Arbois (M/F)
JOB DESCRIPTION
Come join us at Domaine du Mont D'Arbois for the winter season 2020 - 2021!

Four Seasons Hotels & Resorts
At Four Seasons, we believe that recognizing a familiar face, welcoming a newcomer and treating everyone as we would like to be treated is important. Whether you are working with us, staying with us, living with us or discovering our Resort, our goal is to leave a mark on your life, which you will always remember. Indeed, we believe that life is better when we are truly connected to the people and the world around us.
We Are Four Seasons

Four Seasons Megève Collection
Join us in Megève, on the Mont d´Arbois' slopes, in the heart of the French Alps. The Resort consists of 2 Four Seasons hotels, 10 restaurants, 2 of which are Michelin-starred, as well as a golf. Our establishments continue the legacy of the Rothschild family, who sought to create an unmatched hotel experience nearly a century ago. Characterized by a French style and part of the Alpine tradition, our hotels offer an intimate and privileged setting, at the forefront of the spectacle of nature, both in summer and in winter.
Discover our mountain restaurants: La Taverne du Mont d´Arbois, a traditional Savoyard restaurant, offering Grill & fireplace cuisine; L'Auberge de la Cote 2000, traditional restaurant at the foot of the slopes; The Mont D'Arbois Club, Fast Casual restaurant offering a break for skiers at the foot of the Mont D'Arbois Gondola; L'Idéal 1850, Luxury Brasserie at the top of Mont D'Arbois, facing the Mont-Blanc.
Play on one of the most renowned golf courses in the Alps, relax in the largest spa in the region and delight your taste buds with Le 1920, our restaurant awarded two stars in the Michelin Guide.

The Position/Role
The Assistant Front Desk Manager Junior assists with overseeing the Front Desk team and reports directly to the Front Office Manager. The Assistant Front Desk Manager responds to a wide variety of guest requests by accurately assessing the guest needs and requests. The Assistant Front Desk Manager Junior also directs employees that perform the following duties, and will also perform these duties on own when the level of operations/business requires it:
Welcome and register guests, with an emphasis on fulfilling requests; following special handling instructions and adhering to established credit policies and procedures
Handle a wide variety of guest requests with utmost professionalism to achieve maximum guest satisfaction and respecting the Four Seasons Standards
Provide accurate information to guests in a courteous and timely manner
Promote the services offered by the hotel and the Domain du Mont d'Arbois
Assure, check and follow up guests' proper billing
Complete key packets and modify registration cards
Make change, cash checks, and exchange foreign currency
Quote and be familiar with room and rate availability for current and future dates
Successfully complete a room reservation for any given time period knowing what types of accommodations & rates in the absence of the Reservation Team
Handle several telephone calls at any given time
Speak clearly and communicate via radio to other staff members

Responsibilities




Direct and control the activities of the Front Desk in order to ensure adherence to Four Seasons standards, policies and procedures


Ensure all agents maintain a balanced bank and to reconcile all transactions at the close of their shift and to cash out


Perform other tasks and projects as delegated by management


Memorize regular guests' preferences and habits to provide attentive and personalized service


Review daily movements (arrivals, departure, guests in house itineraries, restaurant reservations etc) to ensure proper handling of Special Attention Guests, VIP Guests and Groups (if applicable)


Perform all reasonable services a guest may require and to anticipate guest requests and requirements in order to satisfy them efficiently and effectively


Act as an ambassador for the hotel, displaying a great sense of style and integrity and conveying to the guest a sense of knowledge and assurance


Lead by example and to drive the team to exceed guests' expectations by being creative, innovative and resourceful


Behave in a discreet, concerned and friendly manner while being efficient and impeccably groomed at all times


Display a friendly, courteous and professional attitude in all dealings with guests and employees


Ensure employees are correctly trained and take corrective action as required


Assist in scheduling, training and providing feedback to Front Desk Agents


Discipline staff in accordance with Four Seasons policy and conduct performance reviews as scheduled


Keep management fully informed of all activities of the Front Desk operations


Deal effectively with glitches until complete guest satisfaction is obtained


Inform senior management and complete glitch reports and daily follow up


Handle guest problems or complaints in conjunction with Management, keeping them well informed as to the problems and actions taken


Communicate to all support departments any necessary information or requests


Work with the Accounting Department to ensure policy and procedures are followed


Keep all Front Desk Employees informed of information, policies and procedures relative to their areas and the hotel in general


Complete all payroll records and ensure staff follow proper payroll procedures


Ensure maximisation of revenues and control of expenses in all areas under control


Take action in all matters related to the safety, security, satisfaction and well-being of hotel guests and employees.


Respond swiftly and effectively in any hotel emergency or safety situation.


Assist in inventory of Front Office Supplies, Long Term Storage and Guest Items.


Anticipate the department needs and operating supplies by performing requisitions to Purchasing Department.


Work harmoniously and professionally with all colleagues and management.





The list of responsabilities and duties is non exhaustive.

PROFILE
Who You Are


1+ years of previous Rooms Division supervisory or management experience required
Experience in a luxury hotel/resort required
Knowledge of French Alps or Megève and surrounding areas, highly desirable, however not required
Must be flexible with schedule- Able to work weekdays, weekends, holidays, evening/overnight shifts
Reading, writing and oral proficiency in the French language
Reading, writing and oral proficiency in the English language
Ability to handle computer systems (related to schedule, purchase, guest lists, guest activities reports etc.)
Ability to multi-task in a high volume and demanding environment
Strong leadership skills and the ability to lead a team
Strong problem solving skills, ability to handle difficult situations and guests
Ability to remain calm during challenging situations
Strong communication and interpersonal skills

This position is not eligible for work sponsorship/visa. Candidates must possess valid French/European work authorization

What to Expect
Be a part of a cohesive team with opportunities to build a successful career with global potential
Excellent Training and development opportunities
Competitive salary & wages
A culture that breeds success, and rewards it in many different ways

Benefits Four Seasons Megève Collection employees can enjoy


Complimentary employee meals during working hours
Employee uniforms (does not include shoes)
Complimentary dry cleaning for employee uniforms
Medical and dental benefit options
Complimentary accommodation
Discounted rates on seasonal ski passes
Discounted rates on ski rentals
Discounted rates on hotel recreational activities


More informations:
http://fourseasons.com/megeve
https://www.fourseasons.com/megevechalets
http://jobs.fourseasons.com/

Sought position:
Assistant Front Desk Manager Junior - Les Chalets du Mont D'Arbois
Ref ID: n°79873
Town: Megève
Country : France
Contract type: Fixed term contract
Work schedules: Without any break
Salary: Sera communiqué lors de votre entretien
Experience: indifferent
Job status: Supervisor
Job category: Accommodation / Reception and Public relations
Online since 2020/08/21
This job position is still available for the week of 2020-09-14
Four Seasons Hotel Megève
Number of rooms and suites: 69
Website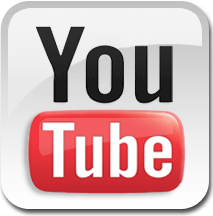 Print this job Job notification