Sought position:
Chef de rang / demi chef de rang - 3* Michelin Chef Arnaud Lallement - Disney Cruise Line
Ref ID: n°63854
Town: Orlando
Country : United States
Contract type: Long term contract
Salary: 3000 à 4000USD / mois - Tax Free - Nourri, Logé, Blanchi. Assurance médicale comprise
Experience: experienced
Training course prepared:
Job status: Employee
Job category: F&B / Restaurant
Accomodation: Food, accommodation and medical insurance included.
Online since 2019/10/02
This job position is still available for the week of 2019-11-11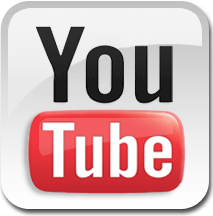 Back to the previous page
Remy - Gastronomic Restaurant is looking for...
Chef de rang / demi chef de rang - 3* Michelin Chef Arnaud Lallement - Disney Cruise Line (M/F)
JOB DESCRIPTION
The luxury fine dining restaurant "Remy" onboard Disney Cruise Line is recruiting for these positions:
- Chef de Rang
- Demi Chef de Rang

"Remy" is a sophisticated dining concept exclusively for adults onboard the Disney Dream & Disney Fantasy.
Arnaud Lallement, Chef of "L'Assiette Champenoise", a 3 Michelin Star restaurant near Reims, France and chef Scott Hunnel, winner of the "Victoria & Albert's" gourmet restaurant in Orlando, Florida, associated to create the Remy card.
PROFILE
Conditions:

Be at least 21 years old
Speak English fluently
Have at least 2 years of professional experience in the position you are applying for (Experience in a Michelin Star or gastronomic (fine dining) restaurant is a must)

Bring your skills and learn from two of the top Chefs in the world!
Apply now for an incredible experience:
https://en.internationalservices.fr/presentation-c73.html
COMPANY OVERVIEW
At Disney Cruise Line, you can set sail on the job opportunity of a lifetime aboard four extraordinary ships! You can create an unforgettable voyage for families by delivering exceptional guest service, while also charting the course for an incredible career journey of your own!

Disney Cruise Line is known for delivering exceptional guest service and creating memorable family experiences that last a lifetime. Working on a cruise ship takes dedication and hard work but it also provides rewarding experiences, competitive pay and world-class training.

Life on board a cruise ship can be exciting and enriching - traveling around the world, working with different nationalities, earning a good living and having your room on board provided for free!

Life on board can also be demanding and challenging - working long hours, seven days a week, living in shared accommodations with fellow crew members and following the ship's rules and regulations.

On average, cruise lines offer contracts with a duration of four to six months, depending on your position, and contracts are renewable, so you can be invited back for another contract after 2 months of vacation! Working on a cruise ship is also the opportunity to receive the best professional training available that will be useful throughout your entire career.
Print this job Job notification