Sought position:
Group director of operations
Ref ID: n°69830
Town: Genève
Country : Switzerland
Contract type: Long term contract
Salary: As per experience and qualifications
Experience: experienced
Training course prepared:
Job status: Manager
Job category: Management / Headquarters
Online since 2019/12/19
This job position is still available for the week of 2020-01-20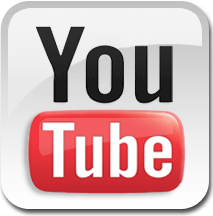 Back to the previous page
Ultima Collection is looking for...
Group director of operations (M/F)
JOB DESCRIPTION
Due to our growth and new openings within our Ultima Collection, we are looking for our future Group Director of Operations

Key Responsabilities :


Implement the group strategy in our new locations and ensurethe openings following the owning company guidelines
Contribute to the operations in our properties and organize the structures in collaboration with the operational support leaders
Reinforce the philosophy and the valuesof the group within our Hotels & Residences
Pilot projects and new company development strategy in partnership with the project managers and external partners
Elaborate critical paths and liaise with all relevant actors related to new openings / projects
Participate to the daily operations during the peak period / season and support Hotels and Residences Directors
Plan and monitor the day-to-day business organization to ensure smooth progress
Manage procurement processes and coordinate material and resources allocation
Participate to the set-up of the business plan with the Director of Business Development and the Marketing & Communication Director
Collaborate with Support & Logistics departments such as Purchasing, Finance, Human Resources
Review financial information and adjust operational budgets to promote profitability
Look after all clientele requirements together with Hotels and Residences Director and enhance customer satisfaction
Create a company engagement guide for our Ultimakers (employees) and partners
PROFILE
Proven experience as Director of Operations or equivalent position (experience in luxury hospitality brand required and mandatory)
Excellent organizational, entrepreneurship and leadership abilities
Outstanding communication and people skills
Knowledge of hospitality industry legal rules and guidelines
Working knowledge of data analysis and performance/operation metrics
Familiarity with MS Office and various business software (e.g. Protel, Navision, TCPos)
BSc/BA in business administration or relevant field; MSc/MA will be a plus
French / English and German (a plus)


Additional requirements:


Driving License valid for Swiss and French territories
Flexibility and mobility

We offer you the opportunity to take part in a unique professional experience within privileged and unique setting, in the heart of exceptional locations in Europe. A rich and fascinating work in a trendy, dynamic and ambitious hospitality group and the possibility of participating significantly in the success of the Ultima Collection group.




COMPANY OVERVIEW
Ultima Collection is a unique group of hotels, residences, villas, spas and private clinics with luxury design and services. The properties can be found in the hottest locations in Europe, from cities to coasts and from the majestic Alps to the shores of Lake Geneva.

Our vision goes beyond luxury. We provide time for our clients with an unmatched standard of services. We invite guests to enter the Ultima world, and immerse themselves in a universe of pure relaxation with all the ingredients for perfect balance and wellbeing.

Every Ultima property offers all the services you would expect from a 5-star superior hotel, in the intimacy of your own private space. With its own concierge service, kitchen signed by some of the biggest chefs and restaurants, linen customized with clients' initials, or a fully equipped spa, your retreat at Ultima is a guarenteed success. Whether celebrating amongst friends or spending time reconnecting with family, Ultima Collection covers all your needs.
Print this job Job notification