Sought position:
Maître d'hôtel - 3* Michelin Chef Arnaud Lallement - Disney Cruise Line
Ref ID: n°63853
Town: Orlando
Country : United States
Contract type: Long term contract
Salary: Depending on experience - Tax Free - Nourri, Logé, Blanchi. Assurance médicale comprise
Experience: experienced
Training course prepared:
Job status: Employee
Job category: F&B / Restaurant
Accomodation: Food, accommodation and medical insurance included.
Online since 2019/10/02
This job position is still available for the week of 2019-11-11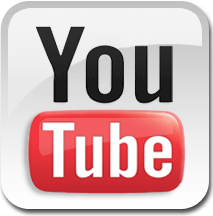 Back to the previous page
Remy - Gastronomic Restaurant is looking for...
Maître d'hôtel - 3* Michelin Chef Arnaud Lallement - Disney Cruise Line (M/F)
JOB DESCRIPTION
Embark on an exciting career at sea, while working in a luxurious environment with Disney Cruise Line. We are currently recruiting for Maître D' position to work in Remy, a signature French 2* Michelin level Restaurant onboard the Disney Fantasy and Disney Dream.

As a Maître D' for Remy, you will:

Manage the Food Services operation of Remy
Organize the seating chart and also seat guests
Liaise with the Chef de Cuisine on matters relating to food quality standards, guest requirements, guest comments, special dietary needs, etc.
Oversee the wine selections and food pairings in partnership with the Sommelier and Assistant Wine and Beverage Manager
Perform tableside preparations
Handle all Guest Service Recovery
PROFILE
Conditions to apply:




Minimum four years management in a gastronomic restaurant


Sommelier certificate preferred


Formal Hospitality training or Hotel school preferred





COMPANY OVERVIEW
At Disney Cruise Line, you can set sail on the job opportunity of a lifetime aboard four extraordinary ships! You can create an unforgettable voyage for families by delivering exceptional guest service, while also charting the course for an incredible career journey of your own!

Disney Cruise Line is known for delivering exceptional guest service and creating memorable family experiences that last a lifetime. Working on a cruise ship takes dedication and hard work but it also provides rewarding experiences, competitive pay and world-class training.

Life on board a cruise ship can be exciting and enriching - traveling around the world, working with different nationalities, earning a good living and having your room on board provided for free!

Life on board can also be demanding and challenging - working long hours, seven days a week, living in shared accommodations with fellow crew members and following the ship's rules and regulations.

On average, cruise lines offer contracts with a duration of four to six months, depending on your position, and contracts are renewable, so you can be invited back for another contract after 2 months of vacation! Working on a cruise ship is also the opportunity to receive the best professional training available that will be useful throughout your entire career.
Print this job Job notification