Sought position:
Réceptionniste
Ref ID: n°66531
Town: Paris
Country : France
Contract type: Long term contract (Replacement)
Salary: Négociable
Experience: entry level
Training course prepared:
Job status: Employee
Job category: Accommodation / Reception and Public relations
Online since 2019/11/02
This job position is still available for the week of 2019-11-11
Upcoming recruitment day:
25-11-2019 : Lundi 25 novembre 2019 - Journée de recrutement de l'Hôtel Lutetia de 15h à 18h
Hotel Lutetia Paris
Number of rooms and suites: 184
Website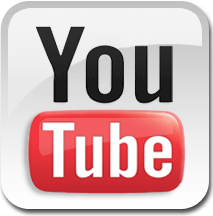 Back to the previous page
Hôtel Lutetia, The Set Hotels is looking for...
Réceptionniste (M/F)
JOB DESCRIPTION
Figure incontournable du quartier de Saint-Germain-des-Prés, l'Hôtel Lutétia a révélé ses nouveaux atours le 12 juillet 2018. Le décor a changé mais l'esprit inégalable est resté. Tout s'est réinventé : les espaces, le design, les services...




Afin de renforcer notre équipe Front Office, nous recherchons un(e) réceptionniste.
Sous la supervision du Chef de Réception et de son adjointe, vous vous serez en charge de l'accueil de nos clients, de leur enregistrement et du règlement de leur facture.
Vous contribuerez et veillerez à la satisfaction des clients en permanence en assurant une prestation de qualité afin de faire vivre au client une expérience unique tout en appliquant les procédures mises en place à la Réception.
Vous coordonnerez et transmettrez toute information pertinente aux autres services de l'hôtel afin de répondre et anticiper les besoins et attentes de notre clientèle.
Vous participerez activement à la fidélisation de la clientèle.
PROFILE
Diplômé(e) d'une école hôtelière ou équivalent, vous disposez d'une expérience de 2 ans minimum à un poste similaire dans un hôtel de luxe ou un palace.
Vous êtes reconnu(e) pour votre excellent sens du relationnel, vos capacités d'organisation, votre rigueur et votre esprit d'équipe.
Vous êtes doté(e) d'une excellente présentation, d'un fort sens du détail et de l'accueil, et portez une grande importance à la satisfaction des clients et à la qualité de service.
La maîtrise de l'anglais est indispensable. Vous parlez couramment une troisième voire une quatrième langue.
Vous maîtrisez le logiciel Opéra
All our vacancies are open to people with disabilities.
COMPANY OVERVIEW
To contact the HR department:
Phone:
Print this job Job notification