Sought position:
Revenue Manager
Ref ID: n°148895
Town: London
Country : United Kingdom
Contract type: Long term contract
Experience: experienced
Job status: Supervisor
Job category: Reservation / Yield / Revenue Management
Salary: -
Accomodation: No
Online since 2022/09/20
This job position is still available for the week of 2022-09-26
The Peninsula London
Number of rooms and suites: 189
Website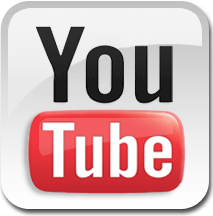 Previous page
Apply here!
The Peninsula London is looking for...
Revenue Manager (M/F)
Located in the highly prestigious Belgravia district of London, The Peninsula London is seeking to hire a talented Revenue Manager to implement the rooms revenue management strategy and activities. This role will drive the revenue strategy for F&B, catering and events, wellness, and retail with the support from heads of department.

 

An exceptional opportunity to join our high-profile flagship hotel opening in London
Market leading remuneration, service charge and attractive benefits
Join our award-winning group, working alongside a highly experienced team

 

Key accountabilities

 

Recommend and implement the revenue maximisation, business mix, and opportunities strategies for all departments
Support the gathering of statistical and competitive information to produce timely and accurate forecasts to maximise all revenue opportunities, while adhering to group revenue policies
Translate data into recommendations, by creating reports and presentations for all departments to aid effective decision making
Monitor competitive pricing for all revenue streams and recommend appropriate actions in relation to the hotel's pricing and market mix balance to achieve budget

 

General requirements

 

Previous experience (2 years or more) in revenue management, ideally in a high-profile luxury hotel
The candidate should be confident with active listening skills, articulate and able to convey strategy to senior management
Strong sales, reservations, and revenue management expertise. Financial and analytical acumen.  Systems knowledge: PMS, Sabre CRS, RM System, and other Channel Management tools
Fluent English language proficiency and excellent writing and presentation skills

 

 

We are delighted to receive your CV and will liaise with suitable candidates directly. 

 




Sought position:
Revenue Manager
Ref ID: n°148895
Town: London
Country : United Kingdom
Contract type: Long term contract
Salary: -
Experience: experienced
Job status: Supervisor
Job category: Reservation / Yield / Revenue Management
Online since 2022/09/20
This job position is still available for the week of 2022-09-26
OUR COMPANY OVERVIEW
All over the world, The Peninsula brand is synonymous with glamour and style. Our hotels, located in the world's most exciting cities, offer stunning facilities, world-class service and a unique combination of tradition and innovation. We are proud of our heritage, and delighted to be training the hoteliers of the future with specialised career opportunities in food and beverage, engineering, technology, sales, marketing, operations and more.

The Peninsula London, superbly located at 1-5 Grosvenor Place in Belgravia, will overlook Hyde Park Corner, the Wellington Arch, Green Park and the gardens of Buckingham Palace. Upon completion, the hotel will have 190 guestrooms with 25 luxury Peninsula-branded residential apartments. The construction budget for the project is in the region of £800 million and our ambition is for the hotel and residences to set new standards in luxury and service in the London market with completion currently scheduled for early 2023.
The Peninsula London
Number of rooms and suites: 189
Website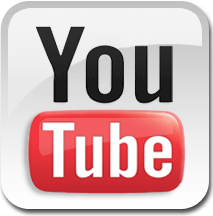 Print this job Job notification