Sought position:
Sales coordinator
Ref ID: n°59903
Town: Paris
Country : France
Contract type: Long term contract
Contract start date : As soon as possible
Work schedules: Without any break
Salary: Selon expérience
Experience: entry level
Training course prepared:
Job status: Supervisor
Job category: Sales / Indoor - Outdoor
Online since 2019/08/21
This job position is still available for the week of 2019-09-23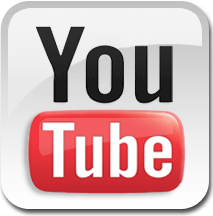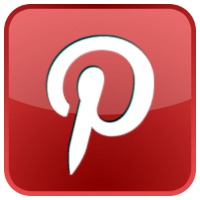 Back to the previous page
COMPANY OVERVIEW
OETKER COLLECTION

Oetker Collection embodies the finest of traditional European hospitality. These elite luxury hotels are strung together like pearls on a chain; each is one of a kind, unified by a desire to deliver the best of life.
Throughout Oetker Collection guests discover a 'passion for living'​, an appreciation for culture, gastronomy and the pleasures of nature, which is why generations of guests return year after year to these 'Masterpiece Hotels'​. Oetker Collection embraces ten luxury hotels including: Brenners Park-Hotels & Spa, Baden-Baden, Le Bristol Paris, Hôtel du Cap-Eden-Roc, Château Saint-Martin & Spa, Vence, L'Apogée Courchevel, Eden Rock - St Barths, The Lanesborough, London, Palacio Tangara, Sao Paolo and Jumby Bay Island, Antigua.
Oetker Collection Masterpiece hotels is looking for...
Sales coordinator (M/F)
JOB DESCRIPTION
We are looking for a Sales Coordinator (H/F) based in Paris for Oetker Collection.



- Assists the Oetker Collection Sales Department and the sales force in organising their missions and travel (sending parcels, invoicing, sending invoices, air tickets, hotel reservations, making appointments, etc.)
- Assists the Oetker Collection Sales Department in the management of emails in order to ensure a quick response and follow-up of VIPs.
- Update of BtoB accounts on Opera and CRM
- Follow travel agent requests
- Assists the Oetker Collection Sales Department in the preparation of documents, reports, statistics and presentations for internal or external meetings
- Assists Oetker Collection sales representatives in the organisation and/or coordination of sales events in France and abroad (ILTM Cannes, Oetker Collection Recognition dinners /Cokctails)
- Manage the exits of the economat
- Participates in sending emailings


PROFILE
- Knowledge of the sales environment
- Good knowledge of travel policies: aircraft selection, parcel shipping, deadlines
- Fluent English, German is a plus
- Good knowledge of all word, powerpoint, excel software...
- Autonomous
- Initiative spirit
- Dynamism & proactivity
- Team spirit
- Excellent interpersonal skills & presentation
- Flexibility
- Organization
- Confidentiality
Print this job Job notification