Sought position:
Senior Sales Manager - US & Entertainment
Ref ID: nį131740
Town: London
Country : United Kingdom
Contract type: Long term contract
Experience: experienced
Job status: Supervisor
Job category: Sales / Event
Salary: -
Accomodation: No
Online since 2022/05/25
This job position is still available for the week of 2022-07-04
The Peninsula London
Number of rooms and suites: 189
Website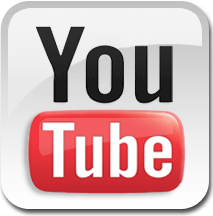 Previous page
Apply here!
The Peninsula London is looking for...
Senior Sales Manager - US & Entertainment (M/F)
The Peninsula London is seeking to hire an experienced Senior Sales Manager ? US & Entertainment. Representing Asia's oldest hotel company in the World, and taking part in the most anticipated opening of our London Property, this role will thrive in embracing the high end leisure and entertainment accounts in the key USA Markets, driving and delivering on strategic Sales & Marketing goals, in keeping with The Peninsula Promise and Principles. † † * An exceptional opportunity to join our high-profile flagship hotel opening in London. * The Peninsula Hotels espouses luxury service, dedication to our customers and commitment to our employees.† * Market leading remuneration, service charge and exceptional benefits † Key accountabilities † * Target and solicitate business from the USA segments; negotiate consortia, and entertainment to achieve revenue targets. * Collaborate with revenue management, digital marketing and public relations peers in developing experiences targeting the defined markets directly and key partners. * Track and monitor the productivity of each account, adapting strategies to ensure maximized revenue. † General requirements † * Minimum 2 years in the luxury hotel segment within relevant markets. * Ability to identify, contract and work with prospective accounts and cultivate warm and productive industry relationships and large network of guests. * Fluent in English language. Expertise in a second language would be a distinct advantage. * Exceptional personal presentation as this role will be a brand ambassador at sales events and conferences. † We are delighted to receive your CV and will be liaising with suitable candidates directly.


Sought position:
Senior Sales Manager - US & Entertainment
Ref ID: nį131740
Town: London
Country : United Kingdom
Contract type: Long term contract
Salary: -
Experience: experienced
Job status: Supervisor
Job category: Sales / Event
Online since 2022/05/25
This job position is still available for the week of 2022-07-04
OUR COMPANY OVERVIEW
All over the world, The Peninsula brand is synonymous with glamour and style. Our hotels, located in the world's most exciting cities, offer stunning facilities, world-class service and a unique combination of tradition and innovation. We are proud of our heritage, and delighted to be training the hoteliers of the future with specialised career opportunities in food and beverage, engineering, technology, sales, marketing, operations and more.

The Peninsula London, superbly located at 1-5 Grosvenor Place in Belgravia, will overlook Hyde Park Corner, the Wellington Arch, Green Park and the gardens of Buckingham Palace. Upon completion, the hotel will have 190 guestrooms with 25 luxury Peninsula-branded residential apartments. The construction budget for the project is in the region of £800 million and our ambition is for the hotel and residences to set new standards in luxury and service in the London market with completion currently scheduled for early 2023.
The Peninsula London
Number of rooms and suites: 189
Website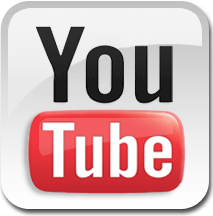 Print this job Job notification