Sought position:
Spa therapist / Estheticienne
Ref ID: n°111088
Town: Verbier
Country : Switzerland
Contract type: Fixed term contract (Seasonal)
Experience: experienced
Job status: employe
Job category: Spa & Wellness
Salary: selon expérience
Online since 2022/01/11
This job position is still available for the week of 2022-01-24
W Verbier
Number of rooms and suites: 123
Website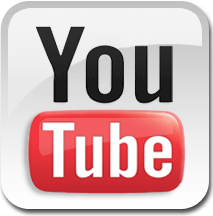 Previous page
Apply here!
W Verbier is looking for...
Spa therapist / Estheticienne (M/F)
JOB DESCRIPTION
As "Talent", you represent W lifestyle to our guests. You are the soul behind the brand and you bring it to life. W Talents are as unique as the brand itself and are personally engaged from a lifestyle standpoint to the warm, witty, welcoming environment of the brand.
AN EXCITING CHANCE TO JOIN THE W VERBIER TEAM FOR THE WINTER SEASON

What Will You Do?

Spa therapist administers professional massage and body treatments such as facial treatment, body wrap, manicure & pedicure.
Must have thorough knowledge of numerous massage modalities, possess a general understanding of body treatments and be willing to train and learn.
Willing to manage the Spa reception and welcome guests.
Excellent communication skills.
Ensure a high level of customer care to the guests.

PROFILE
You have a prior experience in a 5* hotel.

Fluent in French and English.

You should be highly motivated.

CAP /BTS Esthetic

Passion for Fashion Music Design and Fuel.

Be detail oriented and have a passion for giving guests an exceptional experience.
Due to visa restrictions only applicants from Switzerland and European Union can be considered.

ADVANTAGES
- Uniform provided by the company
- Marriott associate discout

Sought position:
Spa therapist / Estheticienne
Ref ID: n°111088
Town: Verbier
Country : Switzerland
Contract type: Fixed term contract (Seasonal)
Salary: selon expérience
Experience: experienced
Job status: employe
Job category: Spa & Wellness
Online since 2022/01/11
This job position is still available for the week of 2022-01-24
COMPANY OVERVIEW
W is a destination, more than a hotel. A contemporary lifestyle brand infused with the energy of non-traditional luxury. What's hip, fresh, and cool, always balanced with what is comfortable and cozy.

W Verbier is the first alpine escape of W Hotels Worldwide and was honored to be named both Switzerland's Best Ski Hotel and World's Best Ski Hotel since 2016 by the reputed World Ski Awards organization.
Perched at 1531 meters and located on the Place Blanche, the heart of the Medran Project, the hotel will be conveniently located next to the main gondola offering immediate access to the 400 kilometers slopes of ski, biking and hiking terrain, ensuring a memorable experience.
Open all year around, W Verbier offers 123 rooms for jet setters seeking extraordinary travel experiences, 6 different bars and restaurants, and the signature AWAY® spa in collaboration with Switzerland's most famous beauty brand, La Prairie.
Whatever else guests need to amp up their stay, all they need to do is ask. The renowned Whatever/Whenever service team is available to make it happen 24/7.

Marriott International is the world's leading global hospitality company, with more brands, more hotels and more opportunities for associates to grow and succeed. With 5,700 properties, you'll find us in your neighborhood and in more than 110 countries across the globe.
Bold

Insider

Satisfaction client

Witty
W Verbier
Number of rooms and suites: 123
Website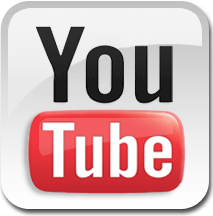 Print this job Job notification