Sought position:
Receptionist - chinese speaking mandatory
Ref ID: n°38630
Town: Bora Bora
Country : French Polynesia
Contract type: Long term contract
Contract start date : As soon as possible
Salary: Depending on the experience
Experience: experienced
Job status: Employee
Job category: Accommodation / Reception and Public relations
Accomodation: Flight tickets in charge of the Four Seasons
Online since 2018/08/04
This job position is still available for the week of 2018-08-13
Four Seasons Bora Bora
Website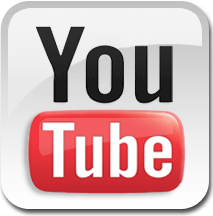 Four Seasons Bora Bora is looking for...
Receptionist - chinese speaking mandatory (M/F)
JOB DESCRIPTION
MAIN MISSIONS :

Checks in guests ;
Ensures the assigned type of room and the rates are correct;
Ensures the guests' luggage is carefully transferred ;
Helps the guests finding their way in the Resort;
Checks the guests out at the end of their stay, collects keys and present bill to the guests. Settles bill accurately through credit card or cash transaction;
Makes exchanges foreign currency to local currency ;
Gives all information about the Resort to the guests;
Is responsible of the Chinese Guests and informs them before their arrival and during their stay;
Maintains a balanced bank assigned by the Resort;
Handles all guests interactions with the highest level of hospitality and professionalism using the guests' family names.
Handles guests' complains and bring solutions, inform the Managers about any issue;
Utilizes a variety of computer systems related to the Front Office organization ;
Handles booking changes and cancellations as soon as the Reservation Department is not available ;
Handles Conciergerie guest's requests as soon as the Conciergerie is not available ;
Works in harmony with the other departments, colleagues and managers ;
Works with flexible schedule, especially when high occupation rate of Chinese guests;
Handles correspondance with Chinese guests (before, during and after their stay) ;
Participates to lunches or diners of Chinese guests if needed
PROFILE
SKILLS REQUIRED :

Hotel management school
Front Office experience
Experience in the luxury hotel industry
Good oral et written expression
Fluent Chinese speaking, reading and writing
Fluent English speaking, reading and writing
French speaking would be appreciated
Other languages are appreciated
COMPANY OVERVIEW
Four Seasons Resort Bora Bora combines the romance of a South Seas island with all the trappings of a luxury hotel - and reinvents staying on the water.

The sight of Mount Otemanu never gets old. Towering above this South Pacific coral island's vast blue lagoon, its green volcanic cone is the vista from the deck of your over-the-water lodgings at Four Seasons Resort Bora Bora. The 1,080 sq. ft., thatch-roofed bungalow's high-ceilinged living room features teak furniture and Polynesian artwork. Adding even more light to its marble bathroom is a lagoon-view glass panel set in the floor.

With 107 rooms and suites - including seven beachfront villas - Four Seasons Resort Bora Bora revels in its breathtakingly beautiful setting. Enjoy fresh seafood on the terrace at waterside Arii Moana, or a private sunset dinner on the beach, accompanied by Polynesian music. Dusk is also prime time to hoist a Bora Bora cocktail at Sunset Restaurant and Bar.

Between that beach expedition and catamaran tour, check into the spa, which overlooks the palm tree-fringed lagoon. Treat yourself to a warm-seashell massage in the view spa suite.
Print this job Add to my notebook Job notification