Sought position:
Catering trainee
Ref ID: n°52654
Town: Bora Bora
Country : French Polynesia
Contract type: Training or Management Training
Duration: to 5 at 6 months
Salary: Allowances in effect in French Polynesia
Experience: experienced
Training course prepared:

Job status: Other (internship, VIE...)
Job category: Sales / Event
Accomodation: Free accommodation / two free meals every working day / no uniform for this position. 2000€ of (...) Read more

Online since 2019/05/22
This job position is still available for the week of 2019-06-24
Four Seasons Bora Bora
Website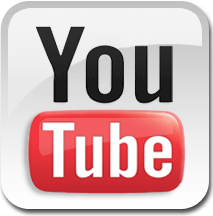 Back to the previous page
Four Seasons Bora Bora is looking for...
Catering trainee (M/F)
JOB DESCRIPTION
Summary of the missions :

Within the department, the trainee will assist the Conference Services Managers during their daily tasks in order to ensure a high guest satisfaction and the full success of the events.

He/She will show a strong interest in catering or Meetings & Events organization.

Missions (non-exhaustive list):

He/She will be in charge of:

1. Writing, editing and translating existing Menus & Brochures

2. Creating new Menus, Packages or Brochures

3. Welcoming groups and wedding clients upon arrival with assisting in specific needs

He/She will also participate to:

1. The planning of weddings, conferences and other events for guests

2. The media & travel agent site inspections to be given

3. The completion of BEOs (Banquet Event Orders) for banqueting events as well as internal human resources training

PROFILE
Qualifications:

1. Excellent English writing and oral skills

2. Basic French – any other languages is an asset

3. Strong computer skills (at ease with PowerPoint, Excel, Word and Internet)

4. Previous Experience in Meetings & Events or in Catering is preferred but not essential

Qualities required :

Strong organizational skills – Flexibility & Adaptability – Strong people skills – Guest Oriented - Creativity

He/She will be able to adapt himself/herself to a new and complex environment that is living on a remote island.

"The list of the missions is a non-exhaustive one. Your position will require a strong adaptability to different situations due to high activity of the department. Besides, this list will be subject to change given the profile of the trainee, his/her curiosity, experience and maturity of mind."

COMPANY OVERVIEW
Four Seasons Resort Bora Bora combines the romance of a South Seas island with all the trappings of a luxury hotel - and reinvents staying on the water.

The sight of Mount Otemanu never gets old. Towering above this South Pacific coral island's vast blue lagoon, its green volcanic cone is the vista from the deck of your over-the-water lodgings at Four Seasons Resort Bora Bora. The 1,080 sq. ft., thatch-roofed bungalow's high-ceilinged living room features teak furniture and Polynesian artwork. Adding even more light to its marble bathroom is a lagoon-view glass panel set in the floor.

With 107 rooms and suites - including seven beachfront villas - Four Seasons Resort Bora Bora revels in its breathtakingly beautiful setting. Enjoy fresh seafood on the terrace at waterside Arii Moana, or a private sunset dinner on the beach, accompanied by Polynesian music. Dusk is also prime time to hoist a Bora Bora cocktail at Sunset Restaurant and Bar.

Between that beach expedition and catamaran tour, check into the spa, which overlooks the palm tree-fringed lagoon. Treat yourself to a warm-seashell massage in the view spa suite.
Print this job Add to my notebook Job notification