Sought position:
Training & development coordinator
Ref ID: n°58774
Town: Genève
Country : Switzerland
Contract type: Long term contract
Contract start date : 2019-10-01
Work schedules: Without any break
Salary: Non-disclosed
Experience: indifferent
Training course prepared:
Job status: Employee
Job category: Management / Human resources
Online since 2019/08/06
This job position is still available for the week of 2019-08-19
Intercontinental Genève
Number of rooms and suites: 333
Website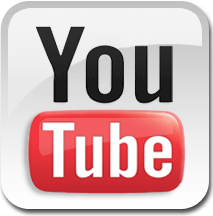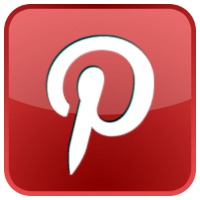 Back to the previous page
Intercontinental Genève is looking for...
Training & development coordinator (M/F)
JOB DESCRIPTION
About us

As the world's largest family of luxury hotels, we all take great pride in being genuine ambassadors of the InterContinental® brand.Shaped by decades of international know-how and local insights, our passion for luxury travel spans cultures and customs. Inspiring us to create warm and sophisticated experiences for those seeking a richer perspective on the world.
Each of our hotels cultivates a distinctive style and ambience where we embrace every opportunity to give our guests a personal and enriching experience.
If you'd like to embrace a wider world of experiences and opportunities, we'd like to welcome you to the world's most international luxury hotel brand.
The avant-garde InterContinental Genève embodies the refreshing, elevated perspective on luxury art de vivre in the world's City of Peace.

Your day to day

Join us as our new Training & Development Coordinator M/F:

Under the supervision of the Director of Human Resources, your main duties will be to:

Implement the annual training plan in accordance with the hotel staff's development needs and the overall objectives set by the Executive Committee.
Make sure that every collaborator goes through the definition of his professional goals in collaboration with his superior. Follow up this goal-setting process for all departments.
Promote IHG training and development resources within the hotel.
Define the training requirements for each employee in accordance with the needs of the department and the establishment.
Be in charge of the organization, deployment and animation of IHG's training courses as well as other courses to be created for the hotel's needs.
Ensure that every collaborator is trained and respects IHG SOPs, brand standards and service philosophy.
Prepare new collaborators' induction plan and ensure their proper integration.
Throughout the employee life cycle, monitor, advise and guide collaborators regarding training actions.
Coordinate and shoulder Departmental Trainers in each service.
Take part in the organization of the bi-annual employee satisfaction survey.
Provide daily HR administrative support (arrivals and departures, writing letters and disciplinary sanctions, preparation of internal and external social events, internal communication, recruitment, etc.).
PROFILE
What we need from you

With a Bachelor/Diploma or Federal Certificate in Human Resources, you have between 2 and 3 years of experience in Human Resources within the Hospitality Industry. You have good knowledge of the legal training systems and their administrative procedures.

You are fluent in English and French, at a C1 level minimum. Mastering German or another foreign language of one of our target markets (Germany, China, India, Italy, Middle East, Netherlands, Russia) is highly desirable. Strong computer skills are necessary.

Recognized for your patience, perseverance and availability, you have excellent interpersonal, communication and pedagogical skills. You are highly organized and rigorous, you work with discretion and respect confidentiality.

This position is to be filled as of October 2019 and is opened to Swiss citizens or EU passport holders.$
Submission of applications until the 26th of August.


What we offer

We'll reward all your hard work with a great salary and benefits – including a great room discount and superb training.
Join us and you'll become part of the global IHG family – and like all families, all our individual team members share some winning characteristics. As a team, we work better together – we trust and support each other, we do the right thing and we welcome different perspectives. You need to show us you care: that you notice the little things that make a difference to guests as well as always looking for ways to improve.
Visit www.http://careers.ihg.com to find out more about us and apply, or send us your application to career.gvaha@ihg.com.

Print this job Add to my notebook Job notification