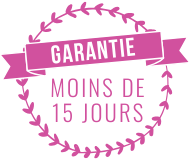 Sought position:
Commis de cuisine
Ref ID: n°77817
Town: Massignac
Country : France
Contract type: Long term contract
Contract start date : Dès que possible
Salary: Selon expérience
Experience: indifferent
Job status: Employee
Job category: Kitchen
Accomodation: Logement sur place possible
Online since 2020/05/19
This job position is still available for the week of 2020-06-01
Domaine des Etangs
Number of rooms and suites: 29
Website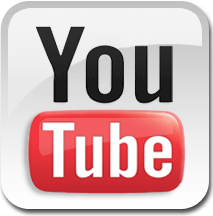 Domaine des Etangs is looking for...
Commis de cuisine (M/F)
JOB DESCRIPTION
Sous l'autorité du Chef de Partie vous participerez à la production de la cuisine.

Missions :


Rassemblement de tous les ingrédients nécessaires à la préparation des plats
Réalisation des travaux préparatoires : épluchages des légumes, réduction des sauces, garnitures…
Découpage de viande et charcuterie
Assurer l'hygiène et le respect des standards
Suivre les standards et procédures de présentation et service
PROFILE
CONNAISSANCES / SAVOIR-FAIRE
o Titulaire d'un BEP- BAC PRO, CAP / CFC de cuisinier
o Parfaite maîtrise du français

QUALITÉS HUMAINES / APTITUDES
o Rigoureux et motivé
o Prise d'initiative
o Adaptabilité / Flexibilité
o Travail en équipe

Sought position:
Commis de cuisine
Ref ID: n°77817
Town: Massignac
Country : France
Contract type: Long term contract
Contract start date : Dès que possible
Salary: Selon expérience
Experience: indifferent
Job status: Employee
Job category: Kitchen
Accomodation: Logement sur place possible
Online since 2020/05/19
This job position is still available for the week of 2020-06-01
COMPANY OVERVIEW
« IL EST GRAND TEMPS DE RALLUMER LES ETOILES »

C'est au cœur de la Charente Limousine, à un vol d'oiseau d'Angoulême, en lisière du village de Massignac que le voyageur découvre le Domaine des Etangs.
Avec ses 1 000 hectares de bois, de chemins creux et d'étangs clairs protégés par le château et ses 7 métairies dispersées dans les infinies prairies des alentours, le Domaine des Etangs se fait intime pour un couple, simple et serein pour une famille, vaste et ouvert pour un séminaire.

Oubliez la course des jours qui passent et profitez de la naturelle beauté d'un domaine hors du temps : de ses espaces de bien-être nichés jusque dans son moulin, de son tennis posé sur l'eau, de son restaurant dominant une vallée, des thermes romains sous la pierre et de la piscine sous le ciel en été… laissez le vol de la libellule, maîtresse des lieux, vous guider vers un bien-être simple, paisible et doux.
To contact the HR department:
Phone: 0545618500
Print this job Job notification