Subscribe to our newsletter and to the Reader Account
Login to your Reader Account
IHG pilots new lighting technology to help guests sleep better

Category: Worldwide Communication/Marketing
Press release published on 2019-03-18



IHG (InterContinental Hotels Group), one of the world's leading hotel companies, has partnered with Healthe by Lighting Science, a global leader in innovative LED lighting solutions, to pilot the use of state-of-the-art circadian lighting to help guests sleep better while travelling.


Crowne Plaza Atlanta Airport will be the first IHG property to install the JOURNI Mobile Task Light in guest rooms. Designed using Healthe's patented GoodDay and GoodNight spectrum technologies, JOURNI allows access to the alertness and focus-enhancing spectrum during the day, and then easily change to the warm, sleep-enhancing spectrum at night. This versatile, dual-spectrum luminaire can help you to effortlessly bring energy-efficient, circadian lighting right to your hotel room. Ultimately, JOURNI also helps to regulate the body's circadian rhythm or 24-hour internal body clock which effects important biological functions such as sleep, hormone levels, body temperature and metabolism.

Committed to investing and leading the way in the latest innovations and technologies to help guests sleep better, IHG already has programs in place across its brands based including:

Crowne Plaza Hotels & Resorts Sleep Advantage Programme offers guests 100% cotton bed linen for unbelievable softness and This Works aromatherapy line that contain pure essential oils that help guests recover from the day's stress and to sleep more soundly
EVEN Hotels lighting profiles allows guests to change the colour of the lighting in their rooms to blue, red, green or yellow to either energise or relax
The Holiday Inn Pillow Menu gives guests the option to choose between a varied range of pillows, from firmness to type and even filling

Brian McGuinness, Senior Vice President of Global Guest Experience Shared Services, IHG, commented: "At IHG, we want to make sure our guests are getting the best night's sleep possible across our 5,600 hotels and portfolio of more than 15 brands. We are continually testing ways we can enhance the guest experience, loyalty and ultimately, owner value. Our circadian lighting technology pilot is the latest example of the work we are doing to innovate the guest experience. We're excited to be the first hotel company to pilot Healthe's JOURNI product and are already working on what's coming next."


About IHG

IHG (InterContinental Hotels Group) [LON:IHG, NYSE:IHG (ADRs)] is a global organisation with a broad portfolio of hotel brands, including Regent Hotels & Resorts, InterContinental Hotels & Resorts, Kimpton Hotels & Restaurants, Hotel Indigo, EVEN Hotels, HUALUXE Hotels and Resorts, Crowne Plaza Hotels & Resorts, voco Hotels, Holiday Inn, Holiday Inn Express, Holiday Inn Club Vacations, Holiday Inn Resort, avid hotels, Staybridge Suites and Candlewood Suites.

IHG franchises, leases, manages or owns more than 5,600 hotels and approximately 837,000 guest rooms in more than 100 countries, with more than 1,900 hotels in its development pipeline. IHG also manages IHG Rewards Club, our global loyalty programme, which has more than 100 million enrolled members.

In February 2019, IHG acquired Six Senses Hotels Resorts Spas, adding 16 hotels (1,347 rooms) to its system and 18 hotels to its development pipeline.

InterContinental Hotels Group PLC is the Group's holding company and is incorporated in Great Britain and registered in England and Wales. More than 400,000 people work across IHG's hotels and corporate offices globally.



First hotel company to install Healthe by Lighting Science circadian lighting solution.






This press release has been choosen by Anne-Laure Hecquet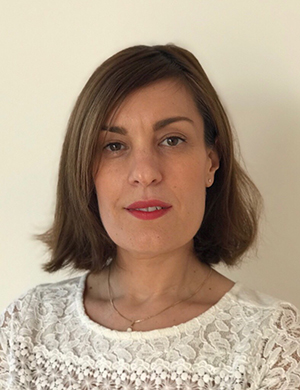 Anne-Laure Hecquet, Communication & International Development Manager
Specialized in communication and recruitment, Anne-Laure participates, since January 2018, in the development of Journal des Palaces by being attentive to the specifics needs of the recruiters and partners whether it is in the implementation of events or custom-made tools or services. Anne-Laure also writes articles for the Career section.
You will also like to read...


Subscribe to our newsletter and
keep up to date with the latest news!