Subscribe to our newsletter and to the Reader Account
Login to your Reader Account
W Hotels announces Second Lux Playground on The Island of Bali: W Bali – Ubud (Indonesia)

Category: Asia Pacific - Indonesia - Hotel projects
Press release published on 2019-04-12



Slated to Open in 2020, the W Escape Will Bring Bold Design, Innovative Programming and Whatever/Whenever Experiences to Ubud


W Hotels Worldwide, part of Marriott International, Inc., today announced the signing of W Bali – Ubud, the brand's newest W Escape. Developed in partnership with Indonesia's Ruang Teknik Group, W Bali – Ubud is set to bring W's bold design, signature Whatever/Whenever service and innovative programming to the cultural heart of Bali. Perched on a hilltop, oriented toward the morning sun rising in the east, and southwards over stunning, unobstructed views of the Tanggayuda Valley, W Bali – Ubud will reinvent the dreamy Ubud experience with eclectic, surprising art and design set amongst a versatile vibe that is at once laid back and social. No matter what guests crave – from sunrise meditation on a mountaintop to late night dancing under the jungle stars, every holiday spent at W Bali – Ubud will be filled with unforgettable magic. This expansion into Ubud marks the second W Hotel in Indonesia, following the opening of W Bali – Seminyak in 2010.

"Ubud is a hidden destination like no other, where legends and nature intertwine with everyday life to create a magical sense of adventure," said Anthony Ingham, Global Brand Leader, W Hotels Worldwide. "W Bali – Ubud is an exciting next step for us. We are applying a unique, vibrant sensibility to this hotel, one that has not been seen before on the island. W Bali – Ubud will combine the brand's boundary-breaking approach to design with the rich cultural, spiritual and artistic influences of Ubud to show off the best of this incredible locale and all we've learned in the decade since W debuted in Indonesia."

W Bali – Ubud will redefine modern luxury in the destination, taking inspiration from social, historical and physical insights and embedding elements of each into the rooms and public spaces. Upon entering the hotel, guests will be immersed in modern interpretations of traditional Balinese art styles with works from local artists, that lead to breath-taking lounges perfect for soaking in spectacular jungle sunsets as sounds of cool beats drift through the air. The hotel will offer 100 inspired guestrooms, including 10 villas with private swimming pools and an EWOW suite (the brand's take on the traditional Presidential Suite).

Guests will be able to soak up the sun at two pools – a WET Deck (pool deck) featuring terraced pools inspired by the rice paddles historically used in the region, and another a designated quiet pool for peaceful relaxation and downtime. The poolside Sunset Bar will serve up of the most breath-taking views on the island set beside reinterpreted . At W Bali – Ubud, the signature AWAY Spa by W Hotels with a large open social deck will allow guests to hit pause, treat themselves and recharge with a selection of locally-infused treatments.

As the brand's newest W Escape, W Bali – Ubud will bring a bold new take on international cuisine with a Balinese twist to multiple on-site bars and restaurants. Traditional Asian flavors intertwine with international influences at the stylish all-day dining restaurant Morinda, which will tempt guests with an in-house bakery, fresh-pressed juices, a strong vegan focus and a third-wave approach to coffee culture. Synn, a specialty restaurant featuring the finest of Balinese and world cuisines will be an underground sensation, literally. This new restaurant is partially underground, opening towards a jungle cliff and featuring cuisine as innovative as the locale including a progressive cocktail lab and digital artwork on display. Encouraging guests to detox and retox in true W style, the FIT (gym) bar will feature a pressed juice lab by day and a high-energy bar by night complete with UV-responsive, painted displays. Guests can indulge their wanderlust at Wanderbar, the hotel's panoramic cocktail bar nestled on one of the hotel's highest hills, offering 360-degree views from sunrise to sunset and inspired concoctions to match.

W Bali – Ubud will take meetings, weddings and other events to the next level with a 176-square-meter (577-square-foot) meeting room featuring bright natural lighting and outdoor lawn spaces. Both the outdoor and indoor event spaces utilize bamboo, shaping the landscape with live planting and indoor material used to accent the spaces with a natural touch.

Bali's Denpasar International Airport is only an hour's drive away from the new hotel, providing easy access for jetsetters. Nearby activities and attractions like Bali Swing Adventure Park, white water rafting along mountain rivers, the Sacred Monkey Forest Sanctuary, Bali's famed rice terraces and temples, as well a thriving bohemian café culture and restaurants on par with the best of Asia are all within walking distance of W Bali – Ubud, offering guests endless possibilities for adrenaline-fueled play.

W Bali – Ubud is slated to join the brand's robust portfolio of more than 50 hotels around the globe, including the recently opened W Dubai – The Palm (February 2019), as well as the soon-to-open W Aspen, W Ibiza and W Abu Dhabi – Yas Island.



About W Hotels Worldwide

Born from the bold attitude and 24/7 culture of New York City, W Hotels, part of Marriott International, Inc., has disrupted and redefined the hospitality scene for nearly two decades. Trailblazing its way around the globe, with more than 50 hotels, W is defying expectations and breaking the norms of traditional luxury wherever the iconic W sign lands. With a mission to fuel guests' lust for life, W ignites an obsessive desire to soak it in, live it up and hit repeat. The brand's provocative design, iconic Whatever/Whenever service and buzzing Living Rooms create an experience that is often copied but never matched. Innovative, inspiring and infectious, the brand's super-charged energy celebrates guests' endless appetite to discover what's new/next in each destination, to see more, feel more, go longer, stay later. W Hotels Worldwide is proud to participate in Marriott Bonvoy, the new name of Marriott's travel program replacing Marriott Rewards, The Ritz- Carlton Rewards, and Starwood Preferred Guest (SPG). The program offers members an extraordinary portfolio of global brands, experiences on Marriott Bonvoy Moments and unparalleled benefits including earning points toward free hotel stays and nights toward Elite status recognition.



About Marriott International

Marriott International, Inc. (NASDAQ: MAR) is based in Bethesda, Maryland, USA, and encompasses a portfolio of more than 6,900 properties in 30 leading hotel brands spanning 130 countries and territories. Marriott operates and franchises hotels and licenses vacation ownership resorts all around the world. The company now offers one travel program, Marriott BonvoyTM , replacing Marriott Rewards, The Ritz-Carlton Rewards, and Starwood Preferred Guest(SPG).










This press release has been selected by Anne-Laure Hecquet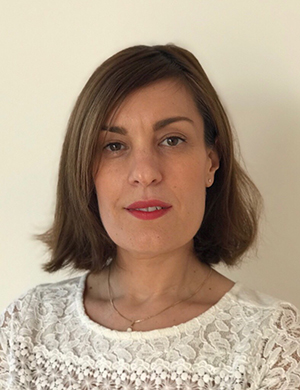 Anne-Laure Hecquet, Communication & International Development Manager
Specialized in communication and recruitment, Anne-Laure participates, since January 2018, in the development of Journal des Palaces by being attentive to the specifics needs of the recruiters and partners whether it is in the implementation of events or custom-made tools or services. Anne-Laure also writes articles for the Career section.
You will also like to read...


Subscribe to our newsletter and
keep up to date with the latest news!