Subscribe to our newsletter and to the Reader Account
Login to your Reader Account
Six Senses announces the latest appointments to its sales and marketing team

Category: Worldwide Appointments
Press release published on 2019-06-24



Six Senses Hotels Resorts Spas is delighted to announce three new appointments to strengthen its sales and marketing team, covering Maldives, Turkey, Fiji and Uluwatu Bali.




Jad Frem new regional director of sales and marketing, Maldives and Turkey.
Photo credit © Six Senses.

Jad Frem has been appointed as regional director of sales and marketing, Maldives and Turkey. He brings valuable skills fresh from his role as the director of sales and marketing for Six Senses Zighy Bay in Oman.

In his new role, Jad will focus on developing new guest experiences and programs in two unique locations. While Six Senses Laamu is well established in the competitive Maldives market, Six Senses Kaplankaya opened in 2018 with a pioneering wellness offering.

"Having repositioned Six Senses Zighy Bay as the ultimate luxury resort in Oman, taking on two properties is an exciting proposition for me, but what remains a priority is creating out of the ordinary experiences for guests," says Jad. "What I learned from projects such as the launch of the beautiful golden Dhahab dhow cruise along the dramatic Musandam coastline is how to deliver something that's a world away from the everyday life. This ultimately helps to grow the business from key and new markets."

During his time at Six Senses Zighy Bay, starting out in 2011 as the director of sales, then as director of sales and marketing from 2012, Jad formed a keen insight into guest well-being, introducing the Six Senses wellness screening, yogic programs and full-to-bursting Visiting Practitioners' calendar. He also successfully re-positioned the Reserve and Retreats portfolio, where the private villas offer everyone from wedding to royal parties the ultimate in comfort and seclusion. A career highlight is being named one of the Top 20 Hotels in the World by Condé Nast Traveler US in 2018 and Condé Nast Traveller UK in 2017.

Jad holds a Bachelor of Business Administration - Hospitality Management, from Glion Institute of Higher Education, Bulle, Switzerland. As a native Italian, Jad is also fluent in English and French, with basic fluency in Arabic. When time permits, he enjoys tennis, skiing, football and travel.

Carl Amos has been appointed as director of sales and marketing for Six Senses Fiji. Carl will be based in Nadi, Fiji and brings with him extensive experience in sales and the destination.

Joining the resort from the South Sea Cruises Group where he held the position of global marketing services manager, Carl has a wealth of knowledge and has developed many great contacts in the hospitality industry Prior to this role, he worked for Starwood Hotels and Resorts Worldwide as their complex director of sales and marketing based in Samoa.

Beginning his tourism career with his country's national carrier, Air New Zealand, Carl says that traveling helps him relax, revitalize and at the same time allows him to explore destinations and expand his foodie pursuits. His personal motto is "keep on opening new doors to find new ways of reaching goals. Change is good: go with it."

Six Senses Fiji is set on tropical Malolo Island, part of the stunning Mamanuca Islands archipelago and is located just 15.5 miles (25 kilometers) from Nadi International Airport. The resort features 24 spacious private pool villas plus an additional inventory of residences. Several food and beverage outlets feature locally-inspired dishes, watersports and surfing, Six Senses Spa with a yoga pavilion and Alchemy Bar and a weekly activity schedule provide lots to do for all guests.

Fadhlan Karim has been appointed as director of sales and marketing at Six Senses Uluwatu, Bali. Fadhland brings with him over a decade of experience in Bali's luxury hospitality industry. Previously, he held a position of pre-opening director of sales at The Mulia, Mulia Resort & Villas - Nusa Dua in Bali, senior sales manager at Banyan Tree Ungasan Bali, as well as Ritz-Carlton Bali which was rebranded to AYANA Resort and Spa, Bali.

While growing up he traveled extensively with his parents' diplomatic postings and considers himself a citizen of the world. In addition to his native Indonesian, he has developed skill in Chinese, French and English languages. He earned a Bachelor of Arts degree, majoring in Chinese literature from Peking University

Fadhlan starts his day by doing Tabata, enjoys gardening and exploring Bali with his family. He says that had he not been a hotelier he could see himself farming and cooking the harvest of the day for them. He loves to aware of the source of food and shares this value with Six Senses Uluwatu, Bali

Six Senses Uluwatu, Bali is a pioneer in integrated wellness resort on the island, adopting farm-to-table concept for a sustainable dining, along with an extensive wellness program by Six Senses Spa Uluwatu, Bali. Offering 103 villas and suites which features spectacular views of the Indian Ocean from every angle, the resort is designed to wed local culture with environmental responsibilities.

About Six Senses Hotels Resorts Spas

Six Senses Hotels Resorts Spas is one of the world's leading operators of luxury hotels, resorts and spas, managing 19 hotels and resorts across 15 countries, plus 37 spas under the brand names Six Senses, Evason, Six Senses Spas and Raison d'Etre. There are a further 18 hotels and resorts signed into its development pipeline. In February 2019, Six Senses became part of the IHG (InterContinental Hotels Group) family of hotel brands.

Six Senses properties share a leadership commitment to community, sustainability, wellness and design, infused with a touch of quirkiness. Whether an exquisite island resort, mountain retreat or urban hotel, the enduring purpose is to help people reconnect with themselves, others and the world around them.

Six Senses Spas offers a wide range of holistic wellness, rejuvenation and beauty treatments administered under the guidance of expert therapists in all resorts as well as at 16 additional standalone spas. The high-tech and high-touch approach guides guests on their personal path to well-being, taking them as deep as they want to go.

Six Senses Residences provides the best life has to offer. From beautifully-appointed villas on the beach, rustic chalets in the mountains and spacious urban hideaways, Six Senses features a variety of residential choices in stand-alone buildings or attached to a resort or hotel. No matter the location, the promise remains the same and the commitment to create a community where every day revolves around learning and growing, great food and drink, innovative wellness programming, sustainable living – all mixed in with a lot fun.



Carl Amos new, director of sales and marketing for Six Senses Fiji.
Photo credit © Six Senses.






Fadhlan Karim new director of sales and marketing at Six Senses Uluwatu, Bali.
Photo credit © Six Senses.






This press release has been selected by Claire Hannequin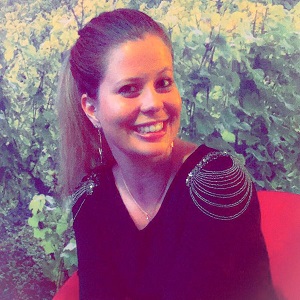 Claire Hannequin, ​Client Service Ambassador

Passionate about human relationships, Claire participates since June 2016 in the development of the Journal des Palaces by being attentive to the specifics needs of the recruiters and applicants. Claire also writes articles for the Career section.

You will also like to read...


Subscribe to our newsletter and
keep up to date with the latest news!