Subscribe to our newsletter and to the Reader Account
Login to your Reader Account
Mandarin Oriental's guest recognition programme, Fans of M.O., introduces new member only experiences

Category: Worldwide Communication/Marketing
Press release published on 2019-07-30



Mandarin Oriental Hotel Group has extended Fans of M.O., its enticing guest recognition programme, with the addition of exclusive members only experiences.




Mandarin Oriental Fans of Gold
Photo credit © Mandarin Oriental Group

Members of the programme already receive an extensive range of complimentary privileges and personalised recognition when staying at Mandarin Oriental hotels worldwide, including Partner Benefits from global luxury brands and organisations. Now, members can also choose to participate in a wide variety of select hotel and partner experiences designed to further enhance their stay.

Only Fans of M.O. members have access to this exclusive range of both paid and complimentary experiences, which are updated every three months.

Examples include:

A private cooking lesson at the famed Oriental Thai Cooking School at Mandarin Oriental, Bangkok*
Learning the Art of Origami at Mandarin Oriental, Tokyo
Meeting the 'Queen of Design' Rossana Orlandi at the Ro Gallery in Milan
Hitting the town's best night spots at Mandarin Oriental Hyde Park, London*
An Urban Photography experience at Mandarin Oriental, Hong Kong*
Stretching for Wellness at Mandarin Oriental, Doha

"Fans of M.O. is our unique guest recognition programme which is proving popular with regular guests of our hotels," said Kristin Ruble, Group Vice President of Brand and Experience Marketing for Mandarin Oriental Hotel Group. "We continue to evolve the member experiences available at Mandarin Oriental destinations worldwide to offer our guests a more immersive experience every time they stay with us," she added.

Members can search for available experiences by category (e.g. dining, spa and wellness), destination or date. In addition, each member can invite one guest.

To become a Fan of M.O. guests need only to sign up on mandarinoriental.com or on arrival at any Mandarin Oriental hotel. They can then enjoy members-only offers, complimentary wi-fi and a welcome amenity each time they stay at a Mandarin Oriental hotel. By listing additional preferences guests can further personalise their stay to ensure maximum comfort.

Fans of M.O. who book their stay directly through the Group's website at mandarinoriental.com, will not only be assured of the best and most flexible rates, but can also choose an additional two privileges during their stay, for example complimentary breakfast, a room upgrade or a late checkout.

*An additional cost for some experiences applies.
 

About Mandarin Oriental Hotel Group

Mandarin Oriental Hotel Group is the award-winning owner and operator of some of the world's most luxurious hotels, resorts and residences. Having grown from its Asian roots into a global brand, the Group now operates 32 hotels and six residences in 23 countries and territories, with each property reflecting the Group's oriental heritage and unique sense of place. Mandarin Oriental has a strong pipeline of hotels and residences under development, and is a member of the Jardine Matheson Group.


This press release has been selected by Sylvie Leroy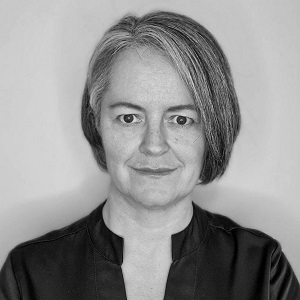 Sylvie Leroy, enthusiastic publisher since 1999
Her passion for luxury hospitality - a score performed by a fantastic Orchestra as she often says - led Sylvie Leroy to build in 2004 Journal des Palaces the sole online daily news dedicated to luxury hospitality with news, jobs, directories and resources. Get the news, communicate about your company, connect with professionals, and recruit with useful tools and services.
You will also like to read...


Subscribe to our newsletter and
keep up to date with the latest news!