Subscribe to our newsletter and to the Reader Account
The Peninsula Paris recrute en restauration - Job dating le 4 septembre 2019 (France)

Raphaëlle de Crépy, Recruitment manager du Peninsula Paris, répond à nos questions.

The Peninsula Paris recrute en restauration - Job dating le 4 septembre 2019 (France)

Raphaëlle de Crépy, Recruitment manager du Peninsula Paris, répond à nos questions.

Category: Europe - France - Recruitment / Job / Training - Interviews
Interview made by Claire Hannequin on 2019-08-14

Quelles qualités humaines recherchez-vous chez un candidat ? Qu'est-ce qui fera la différence entre deux candidatures de profils expérimentés ?

Nous recherchons des candidats ayant un savoir-être, la passion du luxe et du service, et qui soient respectueux et humble. Tout ceci fait partie des qualités que le groupe Peninsula recherche chez un candidat. Nous allons également repérer le potentiel de développement de chaque candidat. L'expérience ne fait pas tout, l'attitude et la motivation comptent pour beaucoup.

Qu'est-ce qui vous différencie des autres établissements ?

Nous sommes un hôtel jeune comparé à nos concurrents, qui se différencie à travers ses valeurs : la simplicité, la générosité, l'humilité et la famille. Nous souhaitons être un employeur de choix pour les futurs candidats. De plus, nous avons la chance d'avoir de beaux projets d'ouvertures au sein du groupe dans les années à venir. De belles possibilités de faire grandir les collaborateurs à l'international.

Quels avantages propose l'hôtel à ses salariés ? (matériel, immatériel, environnement de travail, relations humaines, progression de carrière...)

Nous mettons les salariés au cœur de notre activité. Nous avons la chance d'avoir un produit neuf avec de belles infrastructures : restaurant du personnel géré en interne avec des journées à thème, salle de repos et relaxation, infirmier sur place, séances d'ostéopathie…
Nous organisons également des évènements prenant soin des collaborateurs : semaine du bien-être, massages, petit déjeuner d'accueil, Tea-time mensuel en présence de la direction, récompense employé du trimestre, 50% de réduction dans les restaurants de l'hôtel.
Nous proposons également une grande mobilité interne : leur développement est notre priorité, au bout d'un an, un/une salarié(e) peut postuler en interne sur le poste qu'il souhaite.

A travers nos 150 ans d'histoire, ce sont nos collaborateurs qui font la différence au sein de nos hôtels partout dans le monde.

Nous organisons une journée de recrutement le mercredi 4 septembre 2019, de 10h à 17h, avec de nombreux postes à pourvoir en CDI dans nos différents restaurants.

Nous vous invitons à vous présenter au 21 bis rue La Pérouse - 75116 Paris, muni de votre CV et d'une pièce d'identité. Nos équipes opérationnelles et l'équipe des Ressources Humaines auront le plaisir de vous recevoir en entretien.

[En savoir plus sur la journée de recrutement du mercredi 4 septembre]


About the author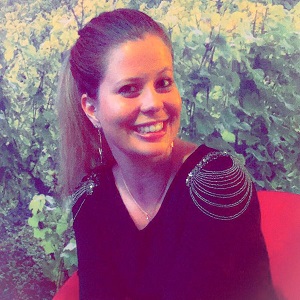 Claire Hannequin, Chargée de Relation Client

Passionnée par les relations humaines, Claire participe depuis juin 2016 au développement du Journal des Palaces en étant à l'écoute des besoins des recruteurs et des candidats. Claire rédige également des articles pour nos Pages Carrière.

You will also like to read...


Subscribe to our newsletter and
keep up to date with the latest news!