Octobre - Novembre - Décembre - Janvier - Février - Mars - Avril - Mai - Juin - Juillet - Août - Septembre -
Les Concours et trophées de Septembre 2019
(67 dates dans notre agenda)


Bocuse d'Or - Sélection France
Du 23/9/2019
au 24/9/2019
Palais de la mutualité, Paris France
Les 23 et 24 septembre prochains, le Palais de la Mutualité à Paris accueillera le 11e Bocuse d'Or France, en vue de la sélection européenne puis de la prochaine finale du prestigieux concours en 2021. Les candidatures sont désormais lancées pour trouver les 8 chef(fe)s qui s'affronteront à cette occasion !
Présidé par le Chef Régis Marcon, le Bocuse d'Or France est la première étape de ce nouveau cycle, où 8 chef(fe)s tenteront de se qualifier afin de représenter le drapeau tricolore au Bocuse d'Or Europe à Tallinn (Estonie) en juin 2020.
En cas de qualification, ils pourront participer à la finale mondiale à Lyon en janvier 2021.
http://www.bocusedor.com/selection-france-2019
Les salons et conférences de Septembre 2019
(67 dates dans notre agenda)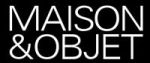 Du 6/9/2019
au 10/9/2019
Parc des expositions Paris Nord Villepinte, Paris France
New visits, new audacious and intuitive purchasing experiences, inspirational and surprising itineraries, new places for sharing ...
https://www.maison-objet.com/en/paris
MAISON&OBJET
Du 6/9/2019
au 10/9/2019
Parc des expositions Paris Nord Villepinte, Paris France
Le rendez-vous international des professionnels de l'art de vivre, de la décoration d'intérieur et du design.
https://www.maison-objet.com/fr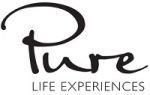 PURE Life Experiences
Du 8/9/2019
au 12/9/2019
Palais des Congrès, Marrakech Maroc
PURE Life Experiences is a hand-selected global community of leading experts in experiential travel – including high-end suppliers; Private Travel Designers serving a high-net-worth clientele; and renowned members of the travel press.
http://purelifeexperiences.com/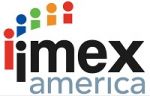 IMEX America
Du 10/9/2019
au 12/9/2019
Sands Expo, Las Vegas États-Unis
Exhibiting at IMEX America means you'll meet decision makers with real buying power in one of the biggest meetings markets in the world.
Much more than just a trade show, IMEX offers brilliant speakers, fresh ideas and continuous inspiration at 180-plus educational and networking events.
https://www.imexamerica.com/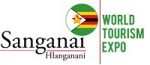 Sanganai / Hlanganani - World Travel and Tourism Africa Fair
Du 12/9/2019
au 14/9/2019
Zimbabwe International Trade Fair Grounds Bulawayo Zimbabwe
Sanganai / Hlanganani – World Travel and Tourism Africa Fair is an annual Tourism Trade Fair organized by the Zimbabwe Tourism Authority. It showcases the widest variety of Africa's best tourism products, and attracts international visitors and media from across the world. The Fair is the successor of Shanyai/Vakatshani, the Zimbabwe International Travel Expo (ZITE) that was held annually at the Harare International Conference Centre.
http://www.sanganaitourismexpo.com

Africa Hotel Expansion Summit
Du 18/9/2019
au 19/9/2019
Kampala Ouganda
Africa has made considerable progress in improving their health outcomes, despite all the different challenges encountered by the countries. Indicators such as life expectancy and infant mortality improving by the day and showing the efforts of the Governments towards a healthier population. In these regards, East Africa is the region taking the lead for restructuring the African Health System, with different strategies coming along in the different countries. From Rwandan ambitious Fourth National Health Plan which will close health coverage gaps in the country, to the addition of Kenyan National Health Insurance System, including several construction projects all over the region like in South Sudan, Tanzania, Ethiopia, etc.
http://africa.hospitalexpansionsummit.com/

Travel Industry Exchange
Du 18/9/2019
au 20/9/2019
Astor Crowne Plaza French Quarter, New Orleans, LA États-Unis
Travel Industry Exchange is the first networking event focused on specialization. Organized by the publishers of Travel Agent and Luxury Travel Advisor magazine, with a conference developed by Travel Agent University, no other travel event offers this unique product immersion program, creating more revenue opportunities for agents and suppliers alike.
https://www.travelindustryexchange.com/

The Lodging Conference
Du 23/9/2019
au 26/9/2019
The JW Marriott Desert Ridge Resort, Phoenix, Arizona États-Unis
The Lodging Conference is one of the top hotel industry events in the world. Over the past 24 years, tens of thousands of high-powered hotel owners and executives from around the globe have participated. The event has been sold out for the last six years with attendance of 1900+ in 2018. We bring together the hotel industry's most influential owners, operators, presidents, CEOs and dealmakers to strategize about development, finance, franchising, management, construction, design, and operations.
http://www.lodgingconference.com/

The Hospitality Forum
Du 25/9/2019
au 26/9/2019
Crown Plaza Hotel - Stratford upon Avon Royaume-Uni
A focussed business forum specialising in the supply chain requirements of the UK hospitality sector. Over 160 delegates will be attending. Senior Buyers from leading hotel, restaurant and bar operators will be meeting with leading Suppliers to discuss supply chain opportunities in all areas including furnishings, interiors, catering, cleaning, housekeeping, operational, IT & technology and facilities management.
http://dpbusinessevents.co.uk/the-hospitality-forum-2018