Février - Mars - Avril - Mai - Juin - Juillet - Août - Septembre - Octobre - Novembre - Décembre - Janvier -
Les Concours et trophées de Avril 2020
(64 dates dans notre agenda)

Les salons et conférences de Avril 2020
(64 dates dans notre agenda)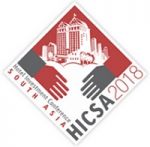 Hotel Investment Conference South Asia (HICSA)
Du 1/4/2020
au 2/4/2020
Grand Hyatt Mumbai - Mumbai Inde
Hotel Investment Conference-South Asia (HICSA) is widely viewed by global industry leaders as the premier hospitality event for the South Asian region, valued for its networking opportunities and high-level contacts as much as for its content-rich sessions. Having rightfully created a niche for itself, HICSA brings together an impressive conglomeration of business leaders, think tanks and industry top brass, and has undoubtedly become one of the most coveted forums for all industry players in the region.
http://hicsaconference.com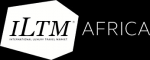 ILTM Africa
Du 2/4/2020
au 4/4/2020
Cape Town International Convention Centre - Cape Town Afrique du Sud
Africa's leading luxury travel event ILTM Africa is a specialist invitation-only event, where the very best travel agents and advisors from across the world meet Africa's most spectacular luxury travel experience providers.
http://www.iltm.com/africa/home/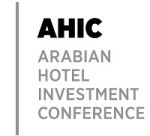 Arabian Hotel Investment Conference
Du 14/4/2020
au 16/4/2020
Madinat Jumeirah, Dubai Émirats arabes unis
In the three days you spend with us, you will experience an enhanced AHIC like never before! It will be here, away from the day to day routines, where you will have the opportunity to focus on insights shared by world-class speakers, creating relationships and discovering opportunities which will drive your business forward.
http://www.arabianconference.com/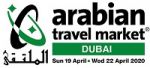 Arabian Travel Market
Du 19/4/2020
au 22/4/2020
Dubai International Convention & Exhibition Centre, Dubai Émirats arabes unis
Arabian Travel Market is the market leading, international travel and tourism event unlocking business potential within the Middle East for inbound and outbound tourism professionals. Tourism destinations from around the world showcase a diverse range of accommodation options, breath taking tourism attractions, travel technology and key airline routes.
http://arabiantravelmarket.wtm.com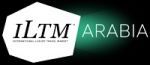 ILTM Arabia
Du 20/4/2020
au 21/4/2020
Dubai Émirats arabes unis
ILTM Arabia is an exclusive event for those looking to attract HNW travellers from the Middle East to their destination.
Recognising the importance of face-to-face communication in the region, ILTM provides the perfect platform for meeting new clients, generating leads and forging lasting relationships.
https://www.iltm.com/Arabia


HITEC
Du 21/4/2020
au 23/4/2020
Palau de Congresso, Palma, Mallorca Espagne
HITEC delivers a top-notch education and expo program backed by the planning expertise from the only organization that globally produces nonprofit hospitality conferences - Hospitality Financial and Technology Professionals.
http://www.hitec.org/

SPATEC Spring
Du 26/4/2020
au 29/4/2020
The Ritz Carlton South Beach | Miami, FL États-Unis
SPATEC will bring together America's most important spa operators of leading medium-to-large hotel resort, destination, athletic, medical and day spas to meet with key leading domestic and international suppliers to participate in a series of one-on-one meetings over two dedicated business days.
http://www.spatecevents.com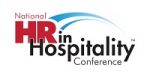 HR in Hospitality Conference
Du 27/4/2020
au 29/4/2020
The Cosmopolitan of Las Vegas États-Unis
The leading event specifically for professionals in HR management, law and labor relations in the hospitality industry. Hear from leading industry experts from hospitality organizations of all sizes such as Hilton Worldwide, Jack in the Box, Four Seasons Hotels & Resorts, and Two Roads Hospitality.
http://www.hrinhospitality.com/