Subscribe to our newsletter and to the Reader Account
Meeting with Richard Leuenberger, General Manager of Badrutt's Palace Hotel (Switzerland)

Through the milestones of his career, Mr. Leuenberger gives key advice for a successful start in luxury hospitality industry.

Meeting with Richard Leuenberger, General Manager of Badrutt's Palace Hotel (Switzerland)

Through the milestones of his career, Mr. Leuenberger gives key advice for a successful start in luxury hospitality industry.

Category: Europe - Switzerland - Recruitment / Job / Training - Interviews
Interview made by Anne-Laure Hecquet on 2018-04-06

"You get a lot of exposure in a very early stage."

After graduating from l'École hôtelière de Lausanne, Richard could have worked for the Four Seasons Hotel New York. But the tragic events of September 11, 2001 decided otherwise and he started his career in Paris in the Four Seasons Hotel George V as Floor Supervisor.
"When you graduate you don't know anything yet" and for him "the first two years as Floor Supervisor was a very good experience".

After occupying this post, Richard Leuenberger finally joined the Four Seasons Hotel New York and then the Four Seasons Resort Aviara as Food and Beverage Manager. He held those positions for 4 years.

Back to Switzerland, he joined the Badrutt's Palace Hotel in St. Moritz for a four-year successful experience as Director of Food & Beverage.

Then, Richard Leuenberger moved to Asia and was appointed Executive Assistant Manager and General Manager of Aberdeen Marina Club, Shangri-La Hotels & Resorts in Hong Kong: "I went to Asia to see a different management style, a different culture. I worked for a private club directly with the owner."

In 2014, he accepted a new challenge in Asia as Regional director of operations for the Ritz Carlton Group: "This was an intense and very interesting job: you see the newest hotels, hotels that are struggling, you see the reasons why and how it is fixed. The learning curve was incredible."
Opening hotels was as well, a rewarding experience: "One of my task was to put together the critical opening crew. It was a huge learning."

For family reasons, Leuenberger returned to Switzerland in 2016 and was happy to re-joined the team of the Badrutt's Palace Hotel. This opportunity enabled him to achieve his professional objective which has always been "to manage an hotel and create exception experiences for the guests." On this aspect, "in an independent hotel you can really curate those experiences: there is a room for manoeuvre in implementing exemplary guest experiences and developing new ideas with attention to detail and make it unique."

As Mr. Bradutt said 120 years ago "No guest leaves unhappy".

***********************************************************************

Nowadays, why working in luxury hospitality business?

It's a global business where you can travel and you can do many different jobs.
You get a lot of exposure in a very early stage.
Definitely the variety of tasks and the exposure to the guest are the key aspects. Every transaction is different. It's not a boring job and it's the guest that makes the difference.

What would be your 3 key pieces of advice for a good start in luxury hospitality?

- Don't say no!
If you like the company you work for, if you like the people that work there. Just say yes.
Do it until you are in a position to access your choice better.
Just say yes if the company ask you to transfer. It's just a question of trust because your manager knows what's good for you.

- Don't be too picky, especially right after graduating, on the task you're going to be asked to do.

- But be picky about people you work with.
The more you advance in career the more important thing it is. That made a huge difference to my career.

As General Manager, what are your 3 main tasks?

- Building an executive team that goes in the same direction
- Keeping the products very relevant for the guests on an international level
- Maintaining the style and the spirit of the hotel. Developing new ideas without forgetting the
roots.

Which principle guides your professional life?

I don't have one motto but I truly believe that in hospitality people make experiences so if you want to achieve success you can never achieve it alone that's why I invest a lot in people. http://www.badruttspalace.com


About the author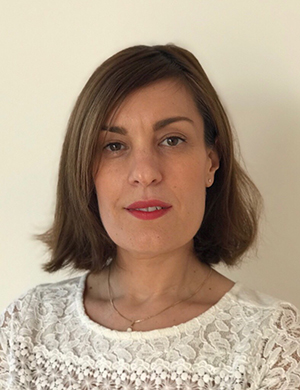 Anne-Laure Hecquet, Communication & International Development Manager
Specialized in communication and recruitment, Anne-Laure participates, since January 2018, in the development of Journal des Palaces by being attentive to the specifics needs of the recruiters and partners whether it is in the implementation of events or custom-made tools or services. Anne-Laure also writes articles for the Career section.
You will also like to read...


Subscribe to our newsletter and
keep up to date with the latest news!