Meeting with Jennifer Boccara, Vice-President in charge of Worldhotels EMEA development

"It's the details that make luxury hospitality what it is."

Meeting with Jennifer Boccara, Vice-President in charge of Worldhotels EMEA development

"It's the details that make luxury hospitality what it is."

Category: Worldwide - Careers - Interviews - Recruitment / Job / Training - Interviews
Interview made by Anne-Laure Hecquet - Claire Cosson on 2018-06-27

Jennifer Boccara is obviously a woman who likes a challenge! Nothing can stop her realising her projects. The more difficult the challenge, the more this forty-something wants to excel. "To attain the unattainable is a philosophy that fits me really well", says the Belgian-born as she reflects upon her career.

She started in hospitality quite by chance as her ambition was to become a history teacher, but she ended up graduating from the ICHEC Brussels Management School and embarking on a mind-blowing journey.

Her first foray into hospitality was as a temporary receptionist for a Park Hotel in the Belgian capital. However, very quickly, this young woman displayed a talent for sales and, in particular, yield management.

"In fact, I was already involved in yield management in the 90s without realising it," jokes the multilingual professional. But the hotel owners for whom she was to work in the future, knew very well the value of that early experience.

The first one was Richard Chiu, founder of the Warwick Hotels and Resorts, who spotted her potential and offered her the role of Sales & Marketing Director at his Parisian hotel (Champs Elysees) in 1994.

Two years later, Jennifer Boccara went just across the road to join Patrick Leroy's team at Hotel California Paris. For the avid fan of Starbucks and Coca Zero, it was clearly fate.

"Patrick Leroy has been one of my mentors! I have learnt a lot from him," Jennifer Boccara says. She was a good mentee, with a strong capacity to adapt. She very quickly put the advice she had been given into practice.

As well as managing sales and marketing for Hotel California Paris, she also fulfilled a similar role for Hotel Royal Paris, before moving to the 1000 rooms Concorde Lafayette in 2001.

"The Parisian hotel business sector had been hit hard by the events of 11 September," Jennifer Boccara explains. She adds: "All indicators were in the red."

This situation was the trigger for the new Sales Director to leap into action! Hired to put things back on track, Jennifer Boccara got to work. In no time at all, the whole team of 40 people had been trained in her approach.

The method was effective: at her departure in 2003, the average price per room as well as the RevPAR had increased by 25%. Such impressive results caught the attention of Philippe Leboeuf whom she now considers her second mentor. At that time, he was Executive Vice-President of the Louvre Hotels group and he gave her the keys to Hotel de la Paix in Geneva.

"Going from Sales Director to General Manager was not easy", Jennifer Boccara observes. "Even if managing a hotel business was by then a real passion, I would advise anyone to take up a transitional role such as accommodation manager, for example, beforehand."

Jennifer Boccara returned to the French capital in 2005 as the Head of Hotel de Sers (52 rooms). The opening of this hotel had been mismanaged and she set herself a new challenge: to make this exceptional place, "The Place to Be".

A detailed marketing plan, innovative events such as Glam evenings, high-end service, 5 star reclassification…nothing was left to chance. And bingo! The hotel escaped anonymity to become a beloved addition to the Golden Triangle.

It was a successful gamble which impressed the leaders of the Worldhotels network of which Jennifer Boccara is now a part of.

What is the main purpose of your role today?

Today, I've switched sides. I work for Worldhotels – formerly SRS – which is a network of more than 350 luxury hotels around the world.

Acquired by Associated Luxury Hotels in 2017, Worldhotels had several objectives. The first was to offer its clients high-end hotels which would meet their specific expectations. The second was to assist hotel managers in their sales and marketing policies in order to maximise their revenues and reputation.

As Vice-President in charge of the development of Worldhotels in Europe, the Middle-East, and Africa, my mission is to boost the growth of the network in those regions.

I travel extensively to identify and recruit hotels who share values identical to those of Worldhotels. This means that I have to carry out a detailed analysis of every hotel, and it is this detailed work that defines luxury hospitality.

What is the guiding principle in your professional life?

To attain the unattainable!

What advice would you give to young graduates hoping for a career in luxury hospitality?

Luxury hospitality is a fabulous environment which has allowed me to flourish. However, it requires huge personal commitment, and certain qualities such as courage, perseverance, honesty, and above all, passion. You cannot get anywhere without passion!



About the author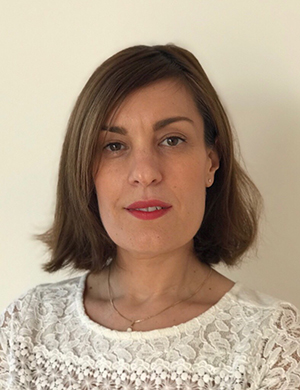 Anne-Laure Hecquet, Communication & International Development Manager
Specialized in communication and recruitment, Anne-Laure participates, since January 2018, in the development of Journal des Palaces by being attentive to the specifics needs of the recruiters and partners whether it is in the implementation of events or custom-made tools or services. Anne-Laure also writes articles for the Career section.