Meeting with Verena Radlgruber-Forstinger, General Manager, Radisson Blu Style Hotel Vienna and VP of the European Hotel Managers Association (EHMA) (Austria)

"Our guests need to feel at home at our hotel"

Meeting with Verena Radlgruber-Forstinger, General Manager, Radisson Blu Style Hotel Vienna and VP of the European Hotel Managers Association (EHMA) (Austria)

"Our guests need to feel at home at our hotel"

Category: Europe - Austria - Interviews - - Interviews
Interview made by Anne-Laure Hecquet on 2018-09-25

Verena Radlgruber-Forstinger talks about her career in hospitality and gives advice to young graduates starting in the business.

After being graduated from high school in Austria, Verena Radlgruber-Forstinger decided, without a real idea about her professional future, to go to the University in her home town Salzburg, and to take a one-year full-time College in Tourism, Marketing and Congress.

"I attended this College and after that year, I was fascinated about tourism and hospitality. The international and dynamic environments of these industries have opened something in my mind." she says enthusiastically. Then she was eager to find an internship in hospitality.

She got two offers: one from the famous hotel Sacher in Salzburg and another from a private sport hotel in Schlagming (popular tourist destination in Austria). She had chosen the hotel Sacher but unfortunately the position was cancelled.

Nevertheless, she joined the Sporthotel Royer and "it was the beginning of my career", she says. The internship was a success and the GM offered her a job: "I started at the front desk and I learned everything within one and a half year working in the early morning shift, the late one and at night. I worked hard but it was a very good experience", explains Verena, ardent fan of the concept "learning by doing".

Then she worked at a winter "hotspot" hotel as a receptionist in Lech / Arlberg, following one of her other principle "I can do it". After that season, the right time came to take over the position of chef de reception. For that reason, she moved to Tyrol as front desk manager for a big private property of 180 rooms.
There, the owner was very much on travel and "one day he told me: you do your job very well, so you are now in charge of all the operations of the hotel."
She was 22 years old. "He gave me his keys and told me [that] in case of emergency I could call him". She took the plunge.

Thanks to this amazing opportunity she could quickly develop her self-esteem and strengthen her interpersonal, creative and communication skills besides those required to manage an hotel.
It was not easy to lead her former colleagues but she succeeded because she "was always leading by example" and she was highly involved in the daily operational business to support them. Based on her principle "learning by doing", she stresses the fact that "the only way to tell people how it works is when you know how to make it yourself".

After this challenging experience, it was time to go back to her home town Salzburg and she got an offer from a luxury private hotel, Point Hotel Anif.
She did one step back by taking a job as a front desk manager knowing that an assistant manager position would be available soon. Six years later, she was appointed General Manager.
She says that she has been lucky in her career to have met two mentors, her two predecessors in the post of GM: Mr Mandl and Mr Mayer: "Both of them gave me a lot of opportunities and opened a lot of doors. Of course, it was on me to do something out of it." As for instance a connection with the European Hotel Managers Association (EHMA), of which she is currently the 1st Vice-President.

After a successful career in independent hotels, 2003 was the beginning of a new chapter. She decided to work for an international group to get new challenges as GM. She was appointed GM of the 5-star Radisson Blu Hotel Altstadt in Salzburg.
In 2008 she moved to Vienna and took over the position of GM at the Radisson Blu Style Hotel Vienna.

When coming to the subject of women in leadership in hospitality industry, she looks back to her professional path and says: "of course sometimes it was not that easy" but it has given her a will to perform and to trust in her abilities. She was involved in the "Women in Leadership and Balanced Leadership Programs" of the Radisson Hotel Group, in order to drive a better balance between females and males in top management positions and to support the development of females in leadership.

She truly believes, that the diversity in executive positions is an asset for the smooth operation of a company, while recognizing that both female and male leaderships are necessary and that each has its advantages.
She is honoured to have been involved in the "STEPS" program that will help to strengthen the self-esteem of women leaders.

Nowadays why working in luxury hospitality?

One gets in touch with guests from different cultures, offering attentive services and make people happy by going the extra mile, as every moment matters.
Our guests need to feel at home at our hotel. We call it "the casual luxury". A careful and friendly staff is the key.

What key advice would you give to recent graduates?

To have several experiences in various hotels and different type of companies, and of course to work abroad whenever possible. Get in touch with different cultures and listen to the people!
And the most important, as we all know, that working is hospitality is not always easy, never give-up and trust in your own abilities!

When working in hospitality, it is not only important to have the right skills in place – we can teach the people – but it is crucial to have people that have the right attitude in their job!

What principle guides your professional life?

To be a true host and never ever give up!
About the author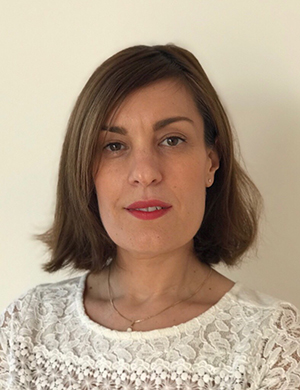 Anne-Laure Hecquet, Communication & International Development Manager
Specialized in communication and recruitment, Anne-Laure participates, since January 2018, in the development of Journal des Palaces by being attentive to the specifics needs of the recruiters and partners whether it is in the implementation of events or custom-made tools or services. Anne-Laure also writes articles for the Career section.