A new stage of development for Journal des Palaces

A new team, a new phase of development and new branding: Sylvie Leroy, Founder and Managing Director of Journal des Palaces, reviews what is happening at Journal des Palaces.

A new stage of development for Journal des Palaces

A new team, a new phase of development and new branding: Sylvie Leroy, Founder and Managing Director of Journal des Palaces, reviews what is happening at Journal des Palaces.

Category: Worldwide - Interviews - - Interviews
Interview made by Anne-Laure Hecquet on 2018-10-01

Journal des Palaces has increased its international development since the beginning of the year. Why now?

I created Journal des Palaces 15 years ago to keep the ultra-luxury and luxury hospitality industry informed of relevant news on a daily basis and to support the most prestigious hoteliers in their recruitment of talent.

Journal des Palaces is now the benchmark in France for news and recruitment; two areas that are of vital importance for the decision-makers in ultra-luxury and luxury hotels and also gourmet restaurants.

It's important for me to highlight these industries which symbolise a certain "art de vivre", and which are made up of passionate professionals entirely dedicated to customer satisfaction. I am proud to promote the values of impeccable service and perfect welcome through the articles and the Career Pages of Journal des Palaces.

We publish some 1,300 press releases and 50 articles every year. Our monthly readership is nearly 40,000 and we also have a newsletter which can be customised depending on the needs of each subscriber. We have 7,000 readers currently subscribed to our newsletter.

As well as providing news, Journal des Palaces supports luxury hospitality and gourmet restaurant professionals in their recruitment of new talent. Since their creation in 2004, the Career Pages of Journal des Palaces have quickly become an essential resource for recruiting in these fields. Our daily news coverage means we understand the changes and challenges facing the hotel and restaurant industry. This valuable, real-time insight into the industry enables us to better anticipate the needs of recruiters and to help them in their search for new staff.

Based on our success in France, Switzerland, and the Tropics, we can now offer our recruitment services to hotels and hotel groups worldwide in order to support international careers and facilitate the recruitment of personnel whose profiles meet the specific needs of luxury hospitality and gourmet dining around the world. The largest hotel chains and ultra-luxury hotel groups currently recruit on Journal des Palaces, certainly in France. However, it is only natural that their international counterparts would appreciate, and want to adopt, our savoir-faire to recruit talented staff who know and practise, on a daily basis, the values of luxury hospitality. Whether they be sommeliers, pastry chefs, housekeepers, F&B managers, general managers, etc., they are all with us and ready to take the next step in their careers in France or abroad.

What are the key assets of Journal des Palaces in the recruitment of new talent?

The fact that we are solely dedicated to the ultra-luxury/luxury hotels and gourmet restaurants is a definite advantage in ensuring the quality of the bespoke services we offer.

Candidates do not visit the Journal des Palaces website by chance. They know of our reputation and their profiles are in keeping with the requirements of our clients, whether it be work experience, an entry-level job or a managerial post.

The quality of our database of candidates' profiles is also one of our strong points as we ensure that we check several times a year that they are still active. We contact candidates every two months to check their status and we delete all profiles that have been dormant for more than 6 months. Currently, Journal des Palaces has more than 17,000 active candidates.

Another of our strong points is that we are a very responsive team, always listening to our users. For example, our dialogue box allows us to respond instantly to queries from recruiters or candidates.

We are also developing new tools on the advice of our users to constantly improve the use and efficiency of our Career Pages.

We have internal meetings every week to anticipate the needs and the expectations of our recruiting clients. We are constantly looking for new ideas, new tools or new services to help them in their search.

From a technical point of view, it is worth noting that we work with several job distribution providers and ATS tools to allow our recruiting clients to automatically transfer their vacancies to our Career Pages.

Journal des Palaces regularly takes part in careers forums and professional trade fairs in order to meet candidates and key professionals, and to conduct interviews of industry leaders which are published on our site in English and French.

Moreover, Journal des Palaces benefits from a network of 260 accredited partners who share our job offers every week in their training schools and alumni or trade associations.

Finally, our services offer good value for money which is another advantage for our recruiting clients. We are very transparent about our prices which can be viewed on our website. We offer a package called No Limit as it includes a wide range of tools, such as: promoting your brand with a cover page, photos, video, social networks, interviews, testimonials, and recruitment days. The package also includes many tools and services for managing vacancies and candidates' applications, publishing an unlimited number of job offers, getting full access to the database and receiving a weekly customised summary.

The hard work of my team and myself has been rewarded with two great achievements. Firstly, our recruiting clients rely on Journal des Palaces as their main source of successful candidates, followed by internal recruiting and recruitment via their own networks. Secondly, we have a contract renewal rate of almost 100%, which for us is the best accolade of all. The reason that some clients do not renew is because they do not quite suit our ultra-luxury, luxury and gastronomy market. Candidates do not respond to these job offers as our candidates have high expectations of the establishments they wish to work with.

What types of vacancies are posted on Journal des Palaces?

Our Career Pages contain a wide array of vacancies ranging from work experience to managerial and leadership roles. Hotels can, therefore, use our pages to recruit candidates with significant experience acquired across the world.

Every day, more than 2,300 job vacancies can be found online at Journal des Palaces.

How does Journal des Palaces operate on a daily basis?

The Head Office of Journal des Palaces is located in the eastern region of France, more specifically in Troyes which, historically, is the capital of Champagne. In order to develop my company, I took the decision to leave Paris with my family and settle in this beautiful city renowned for its arts and history in 2006. The team at Journal des Palaces is made up of 7 colleagues who each have a distinct area of responsibility in order to ensure that we meet the needs of our recruiting clients and candidates alike. Their individual areas of expertise cover client relations, marketing and communications, partners and events, international development, and IT development. The team is completed by myself and an administrative assistant.

Although each member of the team specialises in their field, we all work closely together, particularly on projects where multiple specialisms overlap. This was the case when deciding on the new logo which we unveiled in March this year and which represents our new visual identity for our new phase of development. The logo however retains the floral symbol because it is synonymous with the art of hosting, a warm welcome, and refinement: three key values of the ultra-luxury and luxury hotel industry.

Where can we meet the team of Journal des Palaces in the near future?

We would love to see you at one of the events we are attending between now and December. We will be present at the Careers Forum organised by the Ecole hôtelière de Lausanne, the Recruitment and Career Days on the Glion Bulle campus and on Les Roches Bluche campus. We will also be attending, as panelist, conferences during the International Recruitment Forum of the Swiss Education Group in Montreux and be at several trade shows, including the WTM in London at the beginning of November, the EquipHotel in Paris mid-November and the ILTM in Cannes at the beginning of December.

Do not hesitate to contact us if you would like to arrange a meeting at one of these events.

We also organise informal meetings with our recruiting clients in Paris on a regular basis.



About the author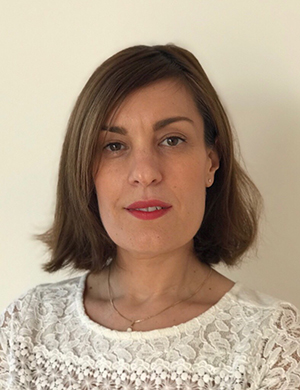 Anne-Laure Hecquet, Communication & International Development Manager
Specialized in communication and recruitment, Anne-Laure participates, since January 2018, in the development of Journal des Palaces by being attentive to the specifics needs of the recruiters and partners whether it is in the implementation of events or custom-made tools or services. Anne-Laure also writes articles for the Career section.