Meeting with Olivier Louis, Managing Director of the two One&Only properties in Dubai. (United Arab Emirates)

Full of boundless energy and love for his profession and the hotel business, Olivier Louis talks to us openly about Dubai's evolution, true luxury, the importance of empathy, training, and much more.

Meeting with Olivier Louis, Managing Director of the two One&Only properties in Dubai. (United Arab Emirates)

Full of boundless energy and love for his profession and the hotel business, Olivier Louis talks to us openly about Dubai's evolution, true luxury, the importance of empathy, training, and much more.

Category: Middle East - United Arab Emirates - Interviews - - Interviews
Interview made by Sylvie Leroy on 2018-10-02

Olivier Louis arrived in Dubai 20 years ago, at the birth of Dubai as a holiday destination. He is the Managing Director of the two One&Only properties in Dubai - the One&Only Royal Mirage and the One&Only The Palm – so he's ideally placed to talk about Dubai's evolution and projects for the renowned One&Only brand.

We also discuss hospitality career paths and recruitment as Olivier Louis has an unconditional love for sharing lessons learnt from his experience, which spans working in a kitchen all the way up to managing one of the most beautiful hotels in the world.

All in all, it was a remarkable conversation and a very interesting perspective for young professionals starting a career in hospitality.

The market is quite competitive in Dubai. What makes you so unique, apart from being a One&Only hotel?

First and foremost, the location. There are 525 establishments in Dubai: hotels, resorts, apartment hotels, etc..., and perhaps only 10% have the privilege of being by the sea. So, our location is already a major asset.

We were lucky in that we were able to choose our location when we arrived 20 years ago. It may seem incredible but, at the time, there was nothing around. We were able to build the One&Only Royal Mirage comprising three beautiful properties that are The Palace, the Arabian Court, and the Residence & Spa, all on one kilometre of beach. We then built the One&Only The Palm on the Palm Jumeirah crescent opposite, also by the sea. These are prized locations.

The market is indeed very competitive: there have been approximately 25 new establishments opening every year for the last 20 years. Whereas the number of rooms used to be quite small, with 175 or 225 rooms each for example, they now range from 500 to 700. The total number of rooms available in Dubai is now 100,000 which is the same as Paris, London, or New York. You can imagine the extent of the extreme competition in this market, particularly with the presence of newcomers who have been here for three to six years only.
This growth will continue, with 25 additional establishments expected to open every year.

We also have a reputation for our service, our care, and the friendliness of our staff. This translates into our clients staying with us for six or seven days on average, which is rather a long stay for the area, and this situation has not changed in 20 years. It is worth noting that our clientele is made up of couples and increasingly multi-generation families. We do not tend to have business people travelling on their own.

We are also welcoming more guests on stay-vacations or visiting families of expats, and of course expats themselves who wish to switch off and relax at the weekend.

In addition, we offer our services to stop-over clients on their way to or from the One&Only Saint Géran Hotel in Mauritius.

We are very lucky in that we are located not far from Europe but with a long, reversed season lasting from October to May when 80% of our bookings are made. From June to September, we are open but we tend to prioritise the maintenance of our properties.

There is always work in progress in Dubai. Do you think that the authorities have set a limit on its development?

I have been here for 20 years and have been asking myself the same question for 20 years. I often say that it's like being a cyclist: when he stops, he falls…so, we don't stop…

Dubai is a bit like the Switzerland of the Middle East but with its own brand. It's a bit like Bali in south-east Asia or even how Phuket used to be. They are all destinations which have developed their own individual identity. I think that the city will stabilise but more expansion will take place as long as there is a worthwhile financial platform for companies who moved their headquarters from Egypt, Hong Kong, or Singapore to come here.

I often compare Dubai to Miami or Singapore which mix business and leisure together, and this trend is also now happening in Dubai. Business, leisure, corporate, MICE, beaches: that is Miami.

We also have the same cosmopolitan population. There is no other country with such an open door recruitment policy. In many other countries, it is really difficult for a foreigner to get work. Here, it's: "Welcome aboard!"

Finally, I would say that what has changed in Dubai's hospitality sector is the increasing trend towards luxury, and sophisticated and fashionable goods, in response to what is happening worldwide. However, it is important not to lose our own identity.

What experiences can you offer at your two ultra-luxury establishments?

The word ultra-luxury bothers me. I want to remove the stars and diamonds. For example, the success of Hermes is the leather, the 'petites mains', the needles, getting your hands dirty. It's the same in hospitality: we, first and foremost, need to be down to earth and logical, not with our heads in the clouds. We create dreams for people but it takes thousands of hours of practice to make it possible. Every single thing we do has an effect on our clients' satisfaction.

I think that we deal in emotional rather than ostentatious ultra-luxury. Emotion represents heart, patience, product knowledge and passion: "What would please you? What do you know and what would like to discover?" It is this possibility of discovery that is important. Our clients already have everything; they arrive in private jets and their villas are larger than ours… What they want is to be able to switch off and clear their heads. What they do not want is to feel like they are at home. In fact, they are away from home to escape daily life and experience something different.

Our first aim for new clients is to help them discover Dubai so that they come to love this destination and want to come back. We want them also to experience the friendliness of our staff and the warmth of our welcome.

The question is not the size of the television or the comfort of the mattress. Of course, that's important but what really counts is the overall experience.

Our regular clients represent 40% of our business even though we do not operate a loyalty scheme. Clients return because of the quality of their stay of course, but also because they can re-discover this ever evolving environment again and again.

What type of candidate profile do you look for?

We are perhaps the only boutique hotel in Dubai, and with over 1,400 employees on the two One&Only sites, we are also a little bit Dubai's hospitality school, and that's how I've been positioning us for some time.

I have been abroad for more than 30 years and I have become a hospitality teacher. When you are in a country where 80% to 90% of your team is, like you, a foreigner, then you end up with a lot of people to train. There are only one or two hospitality schools in Dubai which is insufficient as we need to sustain the local economy with more training. There remains a lot of work to be done.

Our group is quite small. There are eight One&Only establishments at the moment, with fifteen planned in the next five to six years. We need people who understand our unique identity, want to progress and who have this passion in their blood, but above all we look for people with humanity.

I employ many trainees from hospitality schools. We are more open to people who have 6 months' experience in a restaurant or hotel rather than people who spend one week here, and one week there. I'm not interested in people flitting from one thing to another or just standing there watching; I'm interested in people who like doing. The best trainee is the one who has not only learnt something but can also explain it. They need to be able to share their knowledge from the outset.

We take people coming out of the hospitality schools and we say to them: "You are going to work as a management trainee for another six months, and we are going to observe you working in one department. Then, we are not going to say: "you can stay", but rather you will say to us: "I would like to stay with you!" This happens every year with one or two of our trainees.

Then, over a period of one to three years, we develop the young trainees who have this type of personality and attitude. I often say: "Let them come to us with passion and heart and we will do the rest!"

These trainees need to be very patient and be able to explain the work to teams from the Philippines, India, or Mauritius. In truth, we are not involved in training, but rather in education. We also have to take into account the humility and servitude that is characteristic of these people's culture. They need to forget all that and understand that they are as important as I am. We need to allow time for them to develop and some will do so in six months, others in one or two years…

However, in today's hospitality business, everything is really too fast-paced. When I studied for my professional qualification (CAP), it took me three years of working eight hours a day to complete it, and that was in a French education system. Today, people coming from a less privileged country or a different culture are expected to understand the business in three weeks or three months at the most.

I say to these young graduates that if they succeed in Asia or the Middle East, they will be amazing in the future. Here, we learn to be patient and conscientious.

You really like to share your knowledge!

Yes, of course, maybe it's because I am a cook. I started as a trainee cook at the Meridien Etoile in Paris and, 24 years later, I left as General Manager, having had a range of positions: kitchen, restaurant, stewarding, cost control, accommodation assistant, F&B, etc. I was lucky in that people trusted me and I have become the go-to man for new ventures: New York, Houston, London, Phuket, etc.

I think that my love of sharing expertise has a real impact on our turnover. Generally, staff turnover in Dubai is very high; people stay on average for two years and sometimes less whereas we have people who have been with us for five, ten years or more, or even since the opening.

To train others well, you need to be humble, passionate, and supportive. It also can be as simple as peeling an apple to show a trainee cook how it's done. I have been in their shoes, so it's definitely a plus.

Could you tell us about One&Only's plans for the future worldwide?

First of all, we listen to our clients. They say to us: "When will you open in Paris? Or New York?" They are all corporate clients, so Los Angeles, San Francisco, Singapore, Hong Kong, Bangkok are all cities which are popular for leisure as well as business stays of generally 3 to 4 days. Therefore, there is a demand and our clients would like us to be present in these cities. We need to meet this need and be there.

Here, in Dubai, we are therefore going to open a new establishment with a new concept: the Urban Resort. We want to keep the features of our beach resorts, but within a city context: green spaces for a serene sanctuary at the heart of the city, a One&Only gym with a spectacular view, yoga lessons and a spa opened 24 hours a day. It will be a real urban oasis.

We are also planning the exact opposite: the Nature Resort to reconnect with nature and create memories. On 1st October, we will be opening the One&Only Nyungwe House Estate in the mountains of south Rwanda. It will offer a rare adventure in one of the wildest and most beautiful places in the world; it will be an ultra-luxurious oasis of only 23 rooms. It will of course also offer yoga, a spa, and natural and organic cuisine, etc., but above all, it will offer unique experiences like spending a morning helping the local community to protect the environment, or a breathtaking walk at night, or even a walk above the tropical forest canopy… A total and fabulous immersion!
About the author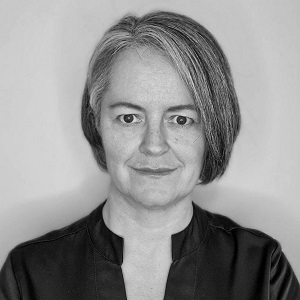 Sylvie Leroy, enthusiastic publisher since 1999
Her passion for luxury hospitality, "a score perfectly performed by a fantastic orchestra" as she often says, led Sylvie Leroy to build in 2004 Journal des Palaces the sole online daily news dedicated to luxury hospitality with news, jobs, directories and resources.