Meeting with Philippe Leboeuf, General Manager at Mandarin Oriental, Paris, and awarded "Hotelier of the World 2018" (France)

We need to focus on building bridges between different skills

Meeting with Philippe Leboeuf, General Manager at Mandarin Oriental, Paris, and awarded "Hotelier of the World 2018" (France)

We need to focus on building bridges between different skills

Category: Europe - France - Careers - Interviews - Recruitment / Job / Training - Interviews
Interview made by Sylvie Leroy on 2019-02-22

Philippe Leboeuf talks about his daily experience as a manager, the careers in luxury hospitality and he also gives advice for young talent who wish to join the industry.

He is the General Manager of Mandarin Oriental in Paris, and in November 2018, he was awarded "Hotelier of the World" by American magazine "Hotels". This annual award recognises hotel executives for their success, their approach of operational management, and their creativity. Philippe Leboeuf's recipe for the latter is: "You need a receptive management style; I try to get inspiration from young people, industry trends, and by what is happening in the retail business."

"The tourism industry has changed a lot and is still changing very fast. It is therefore necessary to react and adapt quickly by constantly reviewing the experiences we can offer to our clients." He adds that this rapid and constant evolution, although stimulating, can sometimes overshadow the primary role. "We are first and foremost hoteliers and we need to focus our creativity on welcoming our guests. There should always be an element of surprise for our clients."

This creativity is evident in Philippe Leboeuf's relationship with his colleagues, particularly in the way his team members are fully involved in the implementation of the hotel projects.
"It is important that employees are involved in the implementation of the hotel's global strategy," he explains. "We have two committees: an innovation committee and a sustainable development committee. They are managed by the team, they are not hierarchical, I'm not attending the committees as the boss but because I am interested. For example, thanks to the innovation committee, we found a way to create a private VIP entrance at the hotel."

The average age of the 310 employees at Mandarin Oriental in Paris is 30 years old. The team is made up of 160 men and 150 women; an almost perfect balance which reflects the value of women's careers in the industry, which is something that is particularly close to Mr Leboeuf's heart.
He is inspired by this younger generation on a daily basis and, in return, he guides them in their careers. It goes without saying for Mr Leboeuf that a part of his role is to support his colleagues in their professional development: "I have worked hard and followed people who inspired me and today if I can inspire others, then I want to do it."

This dialogue and active listening contribute to the good working atmosphere in this "young" Parisian Palace hotel. "We always say with Thierry Marx that the most important thing is to have projects and to try to follow them to completion. Nothing is impossible," Mr Leboeuf tells us – he's clearly a fan of the maxim: never give up. [ed.: Thierry Marx is the Chef and Food & Beverage Director at Mandarin Oriental in Paris, which includes the two Michelin-star restaurant Sur Mesure.]

To succeed, he explains, "you need a competitive spirit, which I have naturally but it can also be learned". He also learnt a great deal from reading autobiographies and meeting "fantastic" clients.

When he talks about his own career or on giving advice to young talent, he stresses that hard work is key. Although he describes his own education by completing his baccalaureate (the French equivalent of the International Baccalaureate or British A levels), he did go back to "school" on three different occasions later in his career. Even though he admits being "a little opportunistic" at times, he adds "[that] you should always take advantage of opportunities because even then, nothing is given to you on a silver platter".

For Philippe Leboeuf who has spent 25 years in various management positions across the world, international experience is key: "an international experience is a real career booster. Leaving France and going to Asia is a good example. Nowadays, it's important to work abroad, not just for three months, but long enough to learn a new language, and discover other ways of life and cultures. They are all key elements of a successful career."

Working in luxury hospitality means having opportunities for a rapid and amazing career growth. "It is an industry that recruits a great deal and jobs are changing for the better thanks to equal rights between men and women and more job openness." This contributes to a more attractive image of luxury hospitality. However, recruitment is still a major challenge and it is important to continue to promote this industry along with sales and customer service.

He does, however, believe that the sector is still too static in the way that staff and careers are managed. Mr Leboeuf believes that more focus is needed on how to build bridges between the different skills. This cross-training is something he's trying to foster in his current role at Mandarin Oriental, Paris, and he remains optimistic because "a more global and human approach model is currently being developed by Human Resources."

Philippe Leboeuf's meditation practice and moments of reflection inspire his definition of luxury: "time and creativity". "Good time management is important in the short term and is vital in the medium to long term."

Warning:
A partial or total copy or reproduction of our articles in any forms or by any means is strictly prohibited without our prior written consent. This would constitute a copyright infringement sanctioned by articles L.335-2 et seq. of the French intellectual property code.
This prohibition includes, inter alia, the reproduction or republication of the text on internet, on a social network, the printing for redistribution, the copy/paste, the sending via e-mail…
The photographs are also protected. Therefore, a partial or total copy or reproduction of the photographs is strictly prohibited.
About the author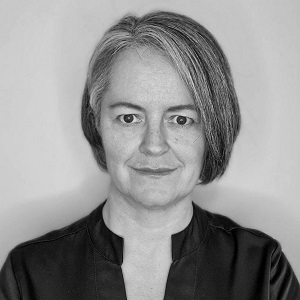 Sylvie Leroy, enthusiastic publisher since 1999
Her passion for luxury hospitality, "a score perfectly performed by a fantastic orchestra" as she often says, led Sylvie Leroy to build in 2004 Journal des Palaces the sole online daily news dedicated to luxury hospitality with news, jobs, directories and resources.