Ellen Dubois du Bellay, Chief Human Resources Officer, Jumeirah Group, shares her expertise on recruitment process, career development, internal mobility

"We create an environment where our colleagues can shine as an individual and succeed as part of a team."

Ellen Dubois du Bellay, Chief Human Resources Officer, Jumeirah Group, shares her expertise on recruitment process, career development, internal mobility

"We create an environment where our colleagues can shine as an individual and succeed as part of a team."

Category: Worldwide - Careers - Interviews - Recruitment / Job / Training - Interviews
Interview made by Anne-Laure Hecquet on 27-02-2019

Attracting, recruiting and retaining talent within the luxury hospitality industry is a challenge due to different factors as the fast growth of the tourism market, the professional expectations of younger generations, the mobility towards luxury brands (outside the hospitality sector).

To meet these challenges in today's highly competitive job market, to recruit and retain the right talent, the hotel groups have quickly implemented new recruitment tools, career development programs, new ways of HR communication.

What are the latest trends?

Ellen Dubois du Bellay answers six key questions about recruitment, onboarding processes, career management at Jumeirah Hotels and Resorts and gives key advice to manage a successful career in luxury hospitality.

How to attract the right talent: can you tell us more about your recruitment process?
Jumeirah Hotels and Resorts is a well-established luxury hotel company, which has had a distinct impact on the global hospitality market for the past two decades. Jumeirah has transformed the way that luxury is defined and we recognise that our reputation for excellence rests with our colleagues. With this in mind, we are always on the lookout for special individuals who are thoughtful with other people, passionate about what they do, confident in their abilities and generous in spirit.

Jumeirah hosts a number of international recruitment drives and we attend local and European careers fairs to leverage our reputation to attract the best candidates from international hospitality and business schools.
As a national champion for Dubai and the wider UAE and Jumeirah continues to strive to be the employer of choice for our national workforce, as we look to attract and recruit the next generation of bright and engaging Emiratis into the company. I am proud to say that Jumeirah currently employs more than 300 Emiratis in leadership and management roles right across the business in both our hotels and the Corporate office, who make a significant and invaluable contribution.

On a broader note, we were delighted to have been awarded the Aon Hewitt Best Employer for 2018 for the second consecutive year. It was a proud distinction and recognised the efforts we put into our people.

Onboarding process for new hires: how do you integrate new talent?
As well establish and respected luxury brand, Jumeirah offers an exciting and dynamic working environment and I'm confident that we have established Jumeirah as the place to work in hospitality. With nearly 14,000 colleagues from more than 140 nationalities, Jumeirah is probably the most diverse hotel company in the world.
From the very first induction meeting we send a clear message to our colleagues that we are serious about their success and that we create an environment where they can shine as an individual and succeed as part of a team. All new colleagues undertake a rigorous learning programme in their first few weeks, including Jumeirah orientation, Hotel and departmental inductions and other training around guest service, communication, teamwork and working with colleagues from different cultures.

Our new joiners are assured that as they grow with Jumeirah their talent will be recognised and rewarded and we ensure they fully understand the high expectations that come with working at the Middle East's leading luxury hospitality company.

Career development: which kind of development program do you offer to your employees?
We make a commitment in our people's charter to continuous growth and we strive to ensure that colleagues have a long and happy career at Jumeirah. We provide colleagues with many opportunities for development to support their career goals. Dedicated teams of Training & Development professionals, as well as Human Resources specialists are available across all our hotels who offer support through the phases of the colleague's career journey. We have a suite of training initiatives for career and self-development, covering both soft skills and operational knowledge. We offer management training opportunities to support colleagues as they grow in their roles and take on more responsibility, which include problem solving and decision making, coaching and managing performance, motivational skills and handling change.

For our senior leadership team we offer customised programmes such as executive workshops, project management and corporate development. Finally, we partner with a number of leading learning institutions including the Emirates Academy of Hospitality Management and have embraced digital platforms to allow colleagues to tap into learning opportunities at their own pace.

Succession planning is an important strategy that is firmly entrenched in our corporate culture. We have regular conversations about how best to tap into the incredibly talented colleagues we have across our business and manage opportunities for career movements around our hotels, immersion and talent for project teams as well as for taskforce to support our new openings.

Internal mobility: what opportunities do you offer to your employees? Is it an easy process?
We look for the best candidate for the job and we post all vacancies on Jumeirah.com but also on our Company intranet. If the internal candidate is the best applicant they will be selected for the position. Opportunities are presenting themselves constantly. Jumeirah manages a world-class portfolio of 15 properties in the Middle East, 5 properties in Europe and 3 in Asia with 13 properties currently under construction and at different phases of opening around the globe.

In 2018, we opened luxury properties in Abu Dhabi, Dubai, Bahrain and Nanjing and our pipeline for 2019 and beyond is equally strong. We have new hotels and resorts opening in Bali, Malaysia, KSA, China and of course the UAE.
Our expansion plans also include further properties in both Asia and Europe in due course. These ventures present many exciting new career opportunities for colleagues who are welcome to apply for internal vacancies both local and internationally. Having a globally mobile workforce, particularly at management level is an important part of our expansion plans.

What would be your best advice to have a successful career in luxury hospitality?
Be willing to experiment with different roles within the industry. If you want to be a General Manager, look for P&L and sales responsibility, roles in different countries, and career progression that is circular vs linear, iterative vs one-direction. If you are in Rooms, get F&B experience, and vice versa. Don't limit your options, but be flexible. If a division is run by a good leader, apply for a job there, even if it is a lateral or step back – the earlier you do that in your career the better.Look for leaders who develop and challenge you.

Find role models, mentors and sponsors. Role models are those you watch and learn from, mentors are those who give you advice, and sponsors are those who speak for you at the decision making table. Be purposeful in seeking these people out. Ask a lot of questions, and be willing to stop, listen and look for the answers – particularly about yourself. Ask for feedback and ask others to tell you what you are good at. And remember that the people you ask don't need to be more senior than you – ask your peers and direct reports too.

What human qualities are you looking for in applicants?
I look for adaptability and a willingness to try new things; a passion for serving others, which requires a certain amount of humility; a professional demeanour; good work ethic and integrity; the ability to communicate by listening and sharing; and a collaborative nature.

Warning:
A partial or total copy or reproduction of our articles in any forms or by any means is strictly prohibited without our prior written consent. This would constitute a copyright infringement sanctioned by articles L.335-2 et seq. of the French intellectual property code.
This prohibition includes, inter alia, the reproduction or republication of the text on internet, on a social network, the printing for redistribution, the copy/paste, the sending via e-mail…
The photographs are also protected. Therefore, a partial or total copy or reproduction of the photographs is strictly prohibited.
 
About the author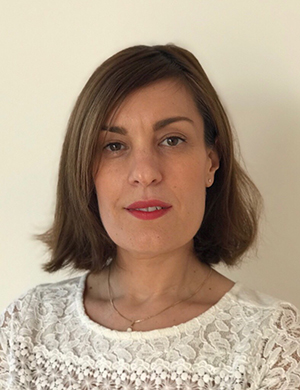 Anne-Laure Hecquet, Communication & International Development Manager
Specialized in communication and recruitment, Anne-Laure participates, since January 2018, in the development of Journal des Palaces by being attentive to the specifics needs of the recruiters and partners whether it is in the implementation of events or custom-made tools or services. Anne-Laure also writes articles for the Career section.