Meeting with Jean-François Ferret, CEO of Small Luxury Hotels of the World (SLH)

Only one thing really matters: respect

Meeting with Jean-François Ferret, CEO of Small Luxury Hotels of the World (SLH)

Only one thing really matters: respect

Category: Worldwide - Careers - Interviews - Recruitment / Job / Training - Interviews
Interview made by Sylvie Leroy on 2019-03-12

In this conversation with Jean-François Ferret, we find out about the current developments and projects of the luxury hotel brand and gather helpful tips for young talent looking to get into luxury hospitality.

Jean-François Ferret took up his role at SLH as recently as September 2018. He particularly enjoys the international dimension of the SLH group and its well-balanced portfolio of country house hotels, city centre hotels, and resorts.
In charge of strategic development, he is full of ideas and projects to accelerate the growth and reputation of the SLH brand and develop new services for the hotels which are part of the group.

"The first thing I did was to work on the brand's image because it should not just be a logo and a signature, but a vision and a representation of our common values," he says.
Brand positioning, through the use of new digital tools, is very important for reaching potential employees. One of the new tools to be launched in 2019 is "the implementation of a dedicated website to attract applicants who are genuinely interested in working at SLH." This tool will help the hotels to recruit new talent.

"We are also focusing on developing our digital platform" in order to provide an enhanced website and improved apps. It is especially the development of the CRM aspect that is crucial for SLH "so that we can offer a completely personalised service to our clients", Mr Ferret adds.

"SLH has built an exceptionally high-quality network," he explains. "We are going to ensure this steady improvement of quality continues as it is at the heart of our credibility. The portfolio of establishments joining SLH is amazing. The level of personalised experience that we offer makes us unique."
SLH will continue to develop the range of exceptional experiences it can offer around its hotels and more widely around a destination. "We are designing itineraries that will tell an SLH story within a country or a region," Ferret explains.

Another important aspect of SLH's development is, of course, the strategic loyalty alliance with Hyatt. Launched at the end of 2018, this loyalty scheme allows World of Hyatt members to earn and redeem points during stays at participating SLH hotels when they book through Hyatt channels.
"This partnership was started before my arrival. The SLH and the Hyatt experiences are different and complement each other, so there is no encroachment on each other's business. It does, in fact, create an enhanced experience. Moreover, both groups are perfectly aligned through shared values such as respect and taking care of others."

This dynamic leader with a deep commitment to bringing humanity into the workplace will shortly be managing a series of impressive projects with the 90 SLH associates from Europe, the United States, and Asia. Ferret is looking forward to it: "This new challenge in terms of corporate management suits me very well. I need to move very fast. I delegate and trust a lot whilst challenging the people around me to grow. It's hard but in the end my associates thank me for taking them out of their comfort zone."
When Jean-François Ferret reflects on his professional career, he places human relations at the heart of it: "We are in a [professional] world which is quite small and wherever your career takes you, you are bound to meet a person you have worked with in the past at some point."
It's these connections that have shaped his professional life through development opportunities and career advice.

When we start talking about the advantages of a career in hospitality, he stresses that it is a sector where "the speed of career development is incredible. It is a profession where a young graduate, with the right people skills, empathy and attitude, can progress very quickly in what is a motivating and stimulating environment."

His main advice for a successful professional career comes from his belief that "only one thing really matters, and that is the respect of others."
"This has been the common thread in my life. Intensity and integrity are my guiding words because they represent respect for people and the environment together with total commitment," Ferret concludes.

Warning:
A partial or total copy or reproduction of our articles in any forms or by any means is strictly prohibited without our prior written consent. This would constitute a copyright infringement sanctioned by articles L.335-2 et seq. of the French intellectual property code.
This prohibition includes, inter alia, the reproduction or republication of the text on internet, on a social network, the printing for redistribution, the copy/paste, the sending via e-mail…
The photographs are also protected. Therefore, a partial or total copy or reproduction of the photographs is strictly prohibited.
 
 
About the author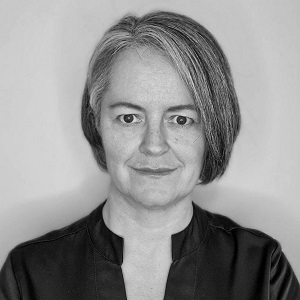 Sylvie Leroy, enthusiastic publisher since 1999
Her passion for luxury hospitality, "a score perfectly performed by a fantastic orchestra" as she often says, led Sylvie Leroy to build in 2004 Journal des Palaces the sole online daily news dedicated to luxury hospitality with news, jobs, directories and resources.