Eugenio Pirri, Chief People & Culture Officer, Dorchester Collection, shares his expertise on recruitment process, career development, internal mobility

"All of our training and development is based on key principles that allow each employee to immerse themselves in their development."

Eugenio Pirri, Chief People & Culture Officer, Dorchester Collection, shares his expertise on recruitment process, career development, internal mobility

"All of our training and development is based on key principles that allow each employee to immerse themselves in their development."

Category: Worldwide - Careers - Recruitment / Job / Training - Interviews
Interview made by Sylvie Leroy on 2019-04-15

Attracting, recruiting and retaining talent within the luxury hospitality industry is a challenge due to different factors as the fast growth of the tourism market, the professional expectations of younger generations, the mobility towards luxury brands (outside the hospitality sector).

To meet these challenges in today's highly competitive job market, to recruit and retain the right talent, the hotel groups have quickly implemented new recruitment tools, career development programs, new ways of HR communication.

Eugenio Pirri, Chief People & Culture Officer, Dorchester Collection, answers six questions about recruitment, onboarding process, career development and gives key tips for a successful career in luxury hospitality.

How to attract the right talent: can you tell us more about your recruitment process?

Dorchester Collection (DC) is the ultimate hotel management company with a passion for excellence and innovation, honouring the individuality of our nine iconic hotels. Underpinning all that we do is our business vision: Treasured by guests. Cherished by employees. Celebrated worldwide. We deliver this through our values, which sit underneath our 'We Care' philosophy. We believe that by investing in our people they become more self-aware, loyal, inspired and empowered, meaning they perform at their best. In return, we consistently receive high employee engagement, robust talent pipelines, increased mobility, and are highly respected as an employer brand.

Our recruitment is values driven, during which we take the time to truly understand the applicants who are applying with us to ensure they are a cultural fit with our organisation. While experience is nice to have, it does not lead our process. We believe values and behaviours are integral to future success at Dorchester Collection. To this end, we ask all applicants to complete an assessment which gives us insight on how they align to our own core values of Passion, Personality, Respect, Working Together and Creativity. Once the traditional interviews are completed, all final applicants will meet with either our Hotel Manager or General Manager for one final review before an offer of employment is made.



On boarding process for new hires: how do you integrate new talent?

Upon joining Dorchester Collection, all employees embark on a 6-month journey we call EXPLORE. During this time, the new employee will attend our induction programme, ENGAGE where they will become familiar with who we are and the part they play in achieving our vision. Next, they will attend CORE programmes based in three key principles: Delivering Ultimate Service,Ultimate Service Recovery and Creating Special Moments, all designed to bring our Vision to life for our guests and employees. One-the-job training is integral during this time and at the end of the six month period, they will receive their FIRST PLAN. This performance review tool will look at their entire journey with us and look to create goals for the future.

Career development: which kind of development program do you offer to your employees?

The foundation of development is through our Dorchester Collection Academy:



Our internal academy is available to all employees during their entire tenure with us and is designed to educate and grow the employee to reach their full potential. Under the philosophy, 'It's Your Future – Lets Create It Together', we let the employee drive their development. Our teams no longer want to be placed upon static learning programmes which everyone else participated in. They want to drive their own development, by choosing learning opportunities which are right for them and will help create more meaningful work. Using employee profiling, focus groups, and feedback from our employees, we identified gaps in our learning content and created a new, flexible, and personalised approach where the responsibility is on the individual to guide their own development. This is brought to life through curated learning journeys (programmes), one-off guided learning experiences (modules), and self-directed reflections and activities (topics). Employees can pick as many, or as few, of these learning experiences as they like, depending on their developmental needs or interests at that time. This à la carte approach has also been reflected within the development of our executive team, who also have an interactive learning framework to select from. All of our training and development is based on key principles that allow each employee to immerse themselves in their development.



Internal mobility: what opportunities do you offer to your employees? Is it an easy process?

Internal promotions have always been integral part of our success and every role we have is posted internally via our intranet site, The Lounge. There, employees can review roles and via our People system, can directly apply for them. In the past year, we have been able to fill almost 70% of our promotions internally along with many successful transfers to different jobs. The process is designed to be simple and in many cases, it is as easy as a 3-step approach from the application stage to an offer being made. In addition, we also introduced a cross training programme three years ago, allowing employees to grow and learn about other roles in the business. The system allows employees to learn 'a little' or 'a lot' about another role, or department, in preparation for future transfers or developmental opportunities. We now have more than 60% of our workforce cross trained in three or more roles contributing to higher levels of working together and removal of barriers to ultimate service.

What would be your best advice to have a successful career in luxury hospitality?

Take risks! Our industry is a vast one with numerous opportunities and paths that your career can take. An average hotel will have up to 25 different departments within it. This can lead to 25 or more different outcomes to your future career. Don't be afraid to try something new; ask questions – cross train – learn - grow -develop yourself. You are ultimately responsible for your future and if you want to take a certain path, put yourself on that road. At times, you must make challenging decisions and with this take risks… with this, can come great rewards!

What human qualities are you looking for in applicants?

There are so many amazing skills and talents that make up a great employee within the Hospitality Industry. At Dorchester Collection, as we are driven by cultural fit; therefore, being aligned to our core values are important to us. We also live in a world where expectations are constantly changing so, being adaptable and flexible are key. Guests' needs are ever changing and their expectations have grown. As a result, the ability to think outside the box, while being empathetic to a situation is an important skill and talent we look for.

At the end of the day, you must be yourself. Ensure the real you comes across in your interviews. Your personality is your business card and therefore, present it with PRIDE!

Warning: A partial or total copy or reproduction of our articles in any forms or by any means is strictly prohibited without our prior written consent. This would constitute a copyright infringement sanctioned by articles L.335-2 et seq. of the French intellectual property code.
This prohibition includes, inter alia, the reproduction or republication of the text on internet, on a social network, the printing for redistribution, the copy/paste, the sending via e-mail…
The photographs are also protected. Therefore, a partial or total copy or reproduction of the photographs is strictly prohibited.
About the author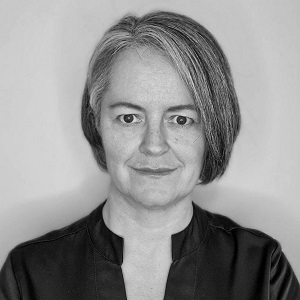 Sylvie Leroy, enthusiastic publisher since 1999
Her passion for luxury hospitality, "a score perfectly performed by a fantastic orchestra" as she often says, led Sylvie Leroy to build in 2004 Journal des Palaces the sole online daily news dedicated to luxury hospitality with news, jobs, directories and resources.