Subscribe to our newsletter and to the Reader Account
Meeting with Filip Boyen, CEO of Forbes Travel Guide (France)

Make your staff confident, efficient and proud to serve, that is the key to excellent service.

Meeting with Filip Boyen, CEO of Forbes Travel Guide (France)

Make your staff confident, efficient and proud to serve, that is the key to excellent service.

Category: Europe - France - - Interviews
Interview made by Sylvie Leroy on 2019-09-22

Filip Boyen accepted to take the helm of Forbes Travel Guide last year with ease, "I have always been passionate about quality" says Boyen. At Forbes Travel Guide, quality is the guiding principle,"our strapline, we verify luxury, means for me, we champion, we support, we celebrate those with a passion for extraordinary service" and he adds "Service is magic, when you experience it, you don't know why but you know it, it is the little things that make the difference".

Being "the eyes of the guest" is the role of Forbes Travel Guide inspectors who are travelling the world to evaluate hotels, restaurants and spas testing up to 900 rigorous standards.

The star rating system highlights the quality of service. "A property's Star Rating is based on 75% of its service achievements and 25% of its facilities performance." says Boyen. Luxury is all about "how the hotel makes the guest feel" he adds.

"What differentiates a good luxury hotel from a great one is the level of service", says Boyen "When I walk in and make initial contact with the staff, if I feel that they really want me to be there, it is probably a luxury hotel. Eye contact, a genuine smile and a warm welcome are what I look for. I need to feel that people are passionate about what they do" he adds.

Training

Guiding and supporting hoteliers in the training of their staff, to provide a very high-level of service is another of the expert support services Forbes Travel Guide is recognized for. To meet the specific needs of each hotel, "every Forbes Travel Guide training session is tailored to the needs of a team" says Boyen.

The company has been developing bespoke training based on role play, both as guest and staff. Filip Boyen stresses that Forbes Travel Guide's training complements the existing learning and development initiatives of its hotels.

The 20 trainers of Forbes Travel Guide primarily improve the staff's self esteem and make them feel proud to serve. "We want the hotel staff to provide gracious and anticipatory service because it's only when people feel important, capable and confident, that they provide top quality service. And that is the key. This will result in better employee retention and retention is one of the most important challenges our industry is facing today" says Boyen.

The training is often a one-day program and the number of participants vary. It is a multi-cultural training, where cultural nuances of guests are taken into account and staff members gain a better understanding of how emotion can impact the experience.

What FTG trainers teach is the principle of "golden nuggets" and this means that "you gather useful bits of information, without guests realizing, which is later on used to wow and impress the customer" says Boyen. Learning how to talk to guests is like an artform: "At the end, what makes people feel special, besides recognition and personalization, is surprise" he adds.

Forbes Travel Guide's sophisticated training technique is very effective and it is one of the reasons why the best and most respected brands use their training services.

Forbes Travel Guide also teaches leadership, development and emotional intelligence skills.

Besides hotels, Forbes Travel Guide continues to expand its training services to other industries such as private clubs, care homes, luxury retail and cruise lines because after all, service excellence is universal.

In order for service levels to remain consistently high, hotels can also opt for regular quality assessments. FTG also provides custom standards development.

Finally, an interactive, online luxury service training course created in partnership with Lobster Ink with 43 videos, covering 13 departments, gives a great certification on Forbes Travel Guide's luxury standards.

Expansion plans and brand awareness

FTG has ambitious expansion plans which include scaling its Star Ratings and Support Services to include many more destinations. This year, the company is expanding into new destinations, such as Mauritius, French Polynesia, Amalfi Coast, Lake Garda, Lake Como Moscow, Saint-Petersburg, Edinburgh, Glasgow and Athens.

Other key aspects of the growth strategy is to improve brand awareness in Europe, Middle East and Asia and to strengthen the reputation of the website as "the ultimate, undisputed and most reliable platform for consumers, hoteliers and travel trade to go to."
https://www.forbestravelguide.com


About the author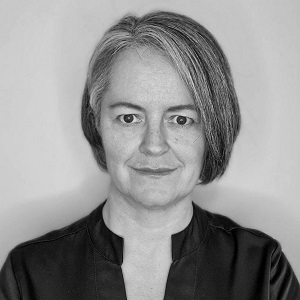 Sylvie Leroy, enthusiastic publisher since 1999
Her passion for luxury hospitality, "a score perfectly performed by a fantastic orchestra" as she often says, led Sylvie Leroy to build in 2004 Journal des Palaces the sole online daily news dedicated to luxury hospitality with news, jobs, directories and resources.
You will also like to read...


Subscribe to our newsletter and
keep up to date with the latest news!