PARK HYATT PARIS-VENDÔME: CLAUDIO CECCHERELLI LEAVES THE PARISIAN PALACE, GORKA BERGARECHE SUCCEEDS HIM (France)

After 19 years of loyalty to the Hyatt group, Claudio Ceccherelli is leaving his position as general manager of the Park Hyatt Paris-Vendôme in December. Gorka Bergareche will succeed him at the end of the year.

PARK HYATT PARIS-VENDÔME: CLAUDIO CECCHERELLI LEAVES THE PARISIAN PALACE, GORKA BERGARECHE SUCCEEDS HIM (France)

After 19 years of loyalty to the Hyatt group, Claudio Ceccherelli is leaving his position as general manager of the Park Hyatt Paris-Vendôme in December. Gorka Bergareche will succeed him at the end of the year.

Category: Europe - France - - Interviews
Interview made by Guillaume Chollier on 2021-11-29

This is the end of a 19-year long story for Claudio Ceccherelli and the Hyatt group. After such a successful collaboration, the emblematic general manager of the Park Hyatt Paris-Vendôme is leaving his position on December 1st to return to his native Italy and to be closer to his family.

After joining the group in 2002 in Italy, he played a major role in the opening of the group's very first hotel, the Park Hyatt Milan, where he served as general manager.

After 10 years at the luxury hotel in the Lombardy capital, Claudio Ceccherelli joined an iconic hotel on the Croisette in Cannes: the Hotel Martinez, which had just been acquired by the Constellation Group, which entrusted its management to Hyatt. In just three years, the Italian succeded to transform the hotel and ensure its positioning under the Hyatt banner.

Building on this success, Claudio Ceccherelli was appointed to manage the Park Hyatt Paris-Vendôme in 2016. Under his leadership, the hotel has naturally become one of the most emblematic hotels in the French capital, and contributes to the global influence of the Hyatt group.

To succeed him, Gorka Bergareche was a natural choice for the group's management. He will make his return to the Park Hyatt Paris-Vendôme, where he will take up his post at the end of the year.

A graduate of Santa Monica College in California and Hosta Hotel School in Switzerland, he joined the Hyatt group in 1998 at the Park Hyatt Carlton Towers in London. Starting as a night manager, then reservations manager, this Spanish Basque then took on the role of sales manager, then sales director and finally deputy director in charge of sales and marketing at the Park Hyatt Villa Magna hotel in Madrid.

After his first stint at the Park Hyatt Paris-Vendôme, between 2008 and 2013 as director, Gorka Bergareche officiated at the Park Hyatt Milan, before taking over the management of the Netherlands, where he successively managed the Andaz Amsterdamet and the Hyatt Regency Amsterdam.

Le Journal des Palaces had the opportunity to talk to these two charismatic characters, who together embody the past, present and future of the Parisian palace.

Claudio Ceccherelli:
Le Journal des Palaces: What is your best memory of the Park Hyatt Paris-Vendôme?
Claudio Ceccherelli : I will keep many beautiful memories linked to my collaborators and our customers. But one strong memory that I will keep forever is the return to work of our teams when the hotel reopened after the Covid closure. It felt like the first day of school with the overwhelming desire to get back to our colleagues and customers.

How are the end of year holidays shaping up in terms of bookings?
After the month of September, October and November were very positive and at the same level as in 2019, December also looks very promising even if there is still the concern related to the health situation in our country as well as in Europe

Are you seeing a return of foreign clients?
At the beginning of the summer, we mainly welcomed European clients. From August onwards, customers from the Middle East, prevented from traveling to London, New York or Los Angeles, came to visit us. American clients also returned to their favorite European destinations. Only our Japanese and Chinese clients have not yet returned.

As far as recruitment is concerned, what is the hotel's strategy for attracting candidates and promoting its professions?
Our strategy is mainly focused on recruiting profiles that correspond and adhere to the values of the Hyatt brand. We have developed several programs and partnerships that are oriented towards young people in all their diversity, because we are convinced that we have the responsibility and the opportunity to play a role in supporting them in the current context. We offer Corporate Leadership programs for young graduates, a partnership for the recruitment and support of political refugees and one of our priorities is to support young people who are not graduates, who are not studying and who have no training plans (NEET) through the RiseHY program to help them grow and develop in the world of luxury hospitality.

What are the Park Hyatt Paris-Vendôme's assets to make a difference?
The main asset of our Parisian palace is that it is part of a brand that has a significant presence both in France (Hyatt has another palace: the Hôtel du Palais in Biarritz) and internationally. Thus, the people who join our teams will have the chance to be offered, in the long run, transfer opportunities in Paris, in France, or abroad according to their career and life choices. In fact, progression is faster at Hyatt than at our Parisian hotel colleagues. These opportunities really make a difference.

Are your teams currently fully staffed or are you experiencing difficulties in recruiting ?
Our teams are not yet fully staffed. But here again, the Hyatt brand allows us to be agile in the face of the current employment situation: as of 2019, recruitment has been professionalized and we are fortunate to have a team entirely dedicated to all our hotels in France. This "internal agency" is mobilized tirelessly to support our operations.

Gorka Bergareche :
Le Journal des Palaces: Gorka Bergareche, how do you feel about succeeding Claudio Ceccherelli, a historic figure in the Hyatt group, who has been at the helm of the Park Hyatt Paris-Vendôme for the past five years?
Gorka Bergareche : I am very honored to be able to succeed Claudio, just as I was when I was appointed General Manager of the Park Hyatt Milan, a hotel he successfully opened. I have very fond memories of my years at the Park Hyatt Paris-Vendôme with Michel Jauslin and a great team. I am already looking forward to returning.

What missions have you been entrusted with on your arrival as General Manager? Do you intend to continue the policy signed by Claudio Ceccherelli or do you plan to give the hotel a new turn?
I don't think the mission belongs to one person. In my opinion, the objective is collective, as a team, to make the Park Hyatt Paris-Vendôme shine. The hotel has been very successful over the years and I humbly wish to continue to contribute and give my best. With the hotel fully renovated, I think there are great opportunities to do so.

What are your main challenges in concrete terms?
I left Paris in 2013. Since then, a lot of luxury hotels have opened in the city. Making sure we continue to differentiate ourselves from the competition is essential and something I plan to continue to do with the hotel team and the support of our colleagues in the region.

What other challenge would you like to address?
On another note, the staffing shortage in our industry is a challenge we all face. Working together to make hospitality shine again is a responsibility that is close to my heart. I think we will all have to work together to address it as a whole.

How do you see 2022?
When I see the eagerness of people to travel again, I am very optimistic. For a long time we took travel for granted and it was only when it was severely restricted, or even almost banned, that we realized how important it was to all of us.

Are you optimistic or rather cautious about a rebound in the business?
There are great opportunities for us in the industry, but I also feel that we need to remain particularly cautious about many aspects related to the health of our team members and guests to ensure that we provide a safe environment for all. Over the past few months, we have come to realize how important human connections are to all of us, and with the hospitality industry at the heart of this phenomenon, I am decidedly optimistic about the future.
 
About the author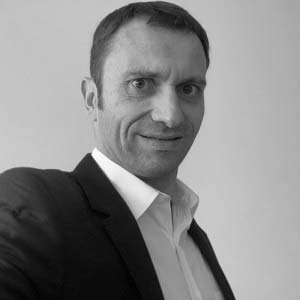 A journalist for 20 years, Guillaume is a fan of exclusive places where comfort, quality of service and gastronomy are combined. All this, tinged with a simplicity and a smile that are the prerogative of the ultimate luxury.