EMPLOYEE ENGAGEMENT AND CREATIVE BRAND, JOSÉ SILVA'S POWERFUL VISION FOR JUMEIRAH HOTELS AND RESORTS

The CEO of the Dubai-based group defends a creative hotel and gastronomy industry, centred on the customer experience, staged by committed teams ready to reinvent themselves.

EMPLOYEE ENGAGEMENT AND CREATIVE BRAND, JOSÉ SILVA'S POWERFUL VISION FOR JUMEIRAH HOTELS AND RESORTS

The CEO of the Dubai-based group defends a creative hotel and gastronomy industry, centred on the customer experience, staged by committed teams ready to reinvent themselves.

Category: Worldwide - - Interviews
Interview made by Sylvie Leroy on 2021-12-31

As the Carlton Tower Jumeirah London recently opened, José Silva, CEO of the Jumeirah Hotels and Resorts, is in Europe to share news and projects and above all to outline the contours of a new, vibrant and aesthetic luxury hotel and gastronomy centred on the value of digital.

1997, birth of a regional group, the foundations of the group's values

Back in 1997, Jumeirah Hotels and Resorts was born. Sheikh Mohammed bin Rashid Al Maktoum's ambition was to offer the international scene a modern and hospitable Arab world.

He invested to build an extraordinary project: the Burj-Al-Arab, the "Tower of Arabs". Dubai's most recognisable hotel welcomed its first guests in 1999, paving the way for a modern, luxurious hotel industry in Dubai, which was then just a small port. Everything about this ultra-luxury hotel is exceptional, starting with its 200 presidential suites of 200 square metres each.

The brand's values are already there: an acute sense of hospitality and excellent service will be the pillars of Jumeirah.

New Jumeirah hotels will open every two or three years in the various districts of Dubai, following on from the Burj-Al-Arab.

Hotels, airlines with Emirates, a key economic centre, Dubai is developing rapidly, transforming itself into a major tourist destination, until it reaches maturity and becomes the preferred destination of the Middle East.

Once this maturity is reached, it is important to focus on quality. This is what Jumeirah has been able to do under the leadership of José Silva, who joined the group in 2018 from the Four Seasons George V Paris where he was Regional Vice President and General Manager.

His mission: to revise the offer, to bring this excellence in service and to respond to the competition from major international brands such as Bvlgari or Mandarin Oriental which had opened in the destination. Signature restaurant concepts were created, attracting a rich and young clientele, particularly from Russia.

2018, the beginning of international expansion and the price of snow...

In 2018, the young group is 20 years old and has several hotels in the region. It is considering whether to remain a well-known and well-established brand in the Middle East or to go international by opening luxury hotels on other continents: "Globalisation forces you to have a global presence. Whether it's big or small, it has to be there," stresses José Silva, CEO of the Jumeirah Hotels and Resorts group.

The decision has been taken to move into these new territories, targeting smaller hotels than the group is used to creating in Dubai: London, 186 rooms, Capri Palace, 68 rooms and suites, the Maldives, 65 villas: "We see a trend towards luxury hotels with a small number of rooms. And for us, the objective, thanks to these addresses, is to be a showcase of Dubai's excellence," says Silva.

Today, half of the 24 hotels opened - for a total of 6,500 rooms - are in Dubai, 20% in Asia - the brand is very popular with Asian customers - and 30% in Europe, in both financial centre and resort destinations.

In international destinations, the brand strives to ensure that each hotel has its own identity and offers a very local experience: "In London, at the Carlton Tower, we are very London, and in Capri, very Italian for the Capri Palace hotel. It is by offering these identities that are not Middle Eastern that we will prove that we are an international brand" and he adds: "When we are in Paris, we will be very Parisian...".

Paris, Moscow, the Alps are all destinations where the group is studying proposals to open.

Opening a hotel in a ski resort is a grail sought by all the major ultra-luxury hotel brands, a grail that comes at a price. For José Silva, the greatest growth in tourism will be in these "mountain" destinations, but the entry ticket is very expensive.

The group intends to play its card there and bring a different approach to the existing proposals. The Jumeirah hotel in the resort will be ideally ski in ski out and will seek the most advanced stay experience possible, in particular to provide a dream life for skiers. There is plenty of ideas in the CEO's head.

2020, the age of social media: always thinking about the digital value of customer experiences

The group defends a "Stay different" concept based on three strong pillars: quality of service, like other luxury brands, strong architecture and design, and restaurant services, with a common thread: social media.

For José Silva, the 21st century will be dominated by social networks: "Customers quickly share aesthetics that appeal to them or experiences that they want to share with their friends."

Architecture, furniture, decoration, uniforms, food... the whole experience, the moment created, must now be thought out for these media: "I always ask my teams this question: what is the digital value of what you do, of your message?"

We are in a theatre. For example, a swimming pool in the resort could be without deckchairs to allow a photo where the client does not have people on deckchairs behind them in the photo...

"I think all luxury brands are in a world of experiences. Everyone talks about it. But in concrete terms? what is being done? in the customer journey, on arrival at the hotel, in the restaurant, at the spa, in the room? create an experience, have an approach, a vision of these experiences and their digital value: will the customer want to take a photo of this experience? The customer has become the primary marketer of luxury brands."

The restaurant, staging, theatre and affordability

The CEO of Jumeirah has a passion for food and restaurants, which he analyses with great interest. For him, "the restaurant business is certainly one of the biggest trends of our time. It is a global trend that will continue. Even in Paris, where we can see that Parisian restaurants are moving towards a global gastronomy, rather than a French one. While maintaining the importance of the product, the cuisine is moving towards spicier, more seasoned, more flavours...".

The restaurant is a good example of this inherent theatricalization: from the entrance, where the customer waits to sit down at the table, to the décor, including the tableware, everything must be conceived and thought out in terms of experience. Uniforms are no longer service uniforms, but a costume that participates in the story that the restaurant tells.

For José Silva, the Paris Society group is a good example of this concept. Restaurants used to be known mainly for their décor and less for their cuisine, but gradually the cuisine and the stage have become more in tune.

The balance is then made and provokes an emotion of the experience which is essential: "You have to trigger an emotion with both the environment and the gustatory memory."

However, it is important to pay attention to the menu in order to have plates at accessible prices and to open up to a wider clientele: "The democratisation of luxury is important and it is here to stay. In the hotel business, it is the customers who set the scene. If you don't offer a few Parisian brasserie prices on your menu, you won't have a diverse enough clientele and a sufficiently festive atmosphere. Even in great restaurants there has to be that little price appeal. The brand won't be as strong if it hasn't become popular or accessible."

"My vision of the restaurant business is a lively restaurant. A perfect balance between kitchen and restaurant. We go to restaurants to see and be seen and to eat almost Michelin-starred cuisine. The kitchen should not penalise the scenography of the restaurant, with a more relaxed service. All of today's successful entertainment restaurants are going to move up to that almost Michelin-starred level."

The Jumeirah Group intends to be the first luxury hotel brand to be recognised for its restaurant experience, which is intended to be equal to full-fledged restaurants, rather than remaining in a very traditional hotel gastronomy.

The future: the era of experiential and creativity

"The nature of the experience is so central. I always ask "what are you doing different?" because if you're doing the same thing as everyone else but you just want to be better than everyone else, that's just the ego talking. There's no point in that. You have to do something really different, go in a different direction. It's easier, in the end, to do different, you have to be more creative."

Being more creative requires strength in architecture, design or innovation: "Creating something that has never been done before automatically goes viral," says José Silva, "and we are in this era of creativity where creators are going to be worth a lot of money. You have to find these creative talents to have value in the 21st century."

Inspiration is the key to this creativity: "Nowadays, there are millions of us watching, being inspired, and adapting, taking over in our own way, according to our own codes."

Jumeirah's code is well defined: contemporary residential and aesthetic, and this code varies according to the destination. A colour palette has also been established.

And at the heart of this memorable experience are the teams and human resources

"We encourage employees to make a difference: we teach them to go beyond expectations. How to personalise, take the initiative and create a memory for the customer, a memorable experience. Every moment of the day and of the stay will be thought through to score points and impress the customers. There are a myriad of opportunities where we can provide the customer with service without being asked. It is up to us to observe and anticipate."

Like all managers, Silva knows that growth in the hotel industry must be accompanied by an increase in the number of employees in the sector: "During the covid, we stopped recruiting. I don't know when this loss will be corrected. Of course, in Dubai we are lucky to be able to recruit talent from Central Europe that does not have the permits to work in Europe, such as the Ukraine. We also recruit in Africa, India, Philippines, Malaysia... But in Europe, it is more worrying. We are recruiting in Spain in rural areas or in Italy, counting on employees who have been pushed out of the UK by the Brexit. We have few hotels in Europe, which fortunately limits the problem."

Sectors with socially difficult jobs such as the hotel and restaurant industry have difficulty recruiting and need to change several things: "Globally, there is a real problem of young talent in these sectors. We are trying to create the most interesting environments possible for them. Manual and service jobs are jobs that are going to become better and better paid. I have already set up kitchen jobs with breaks, but in return I offer three consecutive days off. This is a proposal that appeals to young cooks more than a pay rise."

Salary is not everything: "The most important thing for Jumeirah is that the employees will never forget how you treat them. We have to change our working methods in terms of commitment, in terms of dialogue, which must be human, and adapt our working hours to suit everyone... while being demanding, of course, because we are in the business of excellence and luxury. The hotel industry absolutely must reinvent itself to be more attractive."

Training and promotion are also key points: "We still lack technical schools and we also have a cultural problem of saying 'I am a waiter'. This problem is less acute in the kitchen because there is a certain fashion. Employers need to show that a waiter can become a department manager and have a career if he wants to. It is also necessary to provide a social life in the company. The interest in establishing a real community that works together is paramount to compensate for the hours and wages."

Internships are also strategic moments that should be given special attention: "The student must be well received and integrated. They must have an experience that makes them want to continue: a little surprise gift, little attention, listening...".

Finally, on the subject of employment, José Silva regrets the time when the HR director was as important as the financial director: "The United States has been attaching importance to HR and this balance for a long time, whereas Europe has fallen behind. We are just beginning to give human resources management its rightful place, to review hierarchies to be more open to listening, and above all to encourage employee commitment, that sense of belonging to the hotel, to the brand and the meaning of their work and their contribution. Not to mention equality and the environment, which are also subjects to be integrated. It's really this global challenge that European hoteliers have to face."

For Silva, there are five pillars to attract and retain talent: "We have five corporate mottos within our group: 1. I am proud to work for Jumeirah, 2. We share human values, 3. I feel that I have a place in the company and I contribute to its success, 4. I can continue to grow because even if I make a difference in my company, I must also continue to grow and, finally, 5. I have an influence, a voice, my ideas are taken into consideration or listened to, I can dialogue. The challenge of the future is our talents. And if we don't bring them these five pillars, they won't join us. Money is not a source of motivation. It is demotivating when you are paid poorly, but it is not motivating when you are paid fairly. It is only an entitlement but the employee expects more from his company. They want to adhere to the values of their company, to respect what their company does, to be respected as well and to be listened to... This is what we try to bring to our teams."
About the author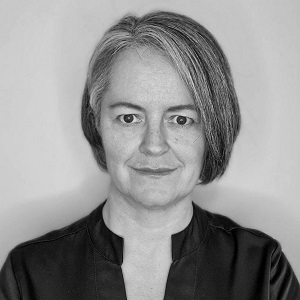 Sylvie Leroy, enthusiastic publisher since 1999
Her passion for luxury hospitality, "a score perfectly performed by a fantastic orchestra" as she often says, led Sylvie Leroy to build in 2004 Journal des Palaces the sole online daily news dedicated to luxury hospitality with news, jobs, directories and resources.