INTERVIEW - IVAN LARTISIEN: « WE PROMOTE TRAVEL THAT COMBINES LUXURY WITH THE DISCOVERY OF THE SOUL OF A DESTINATION »

Lartisien, the market leader in luxury hotel reservations, selects exclusive hotels from the world's finest and integrates them into its collection, offering its clients a unique and incomparable travel experience

INTERVIEW - IVAN LARTISIEN: « WE PROMOTE TRAVEL THAT COMBINES LUXURY WITH THE DISCOVERY OF THE SOUL OF A DESTINATION »

Lartisien, the market leader in luxury hotel reservations, selects exclusive hotels from the world's finest and integrates them into its collection, offering its clients a unique and incomparable travel experience

Category: Worldwide - - Interviews
Interview made by Guillaume Chollier on 2022-07-29

Ivan and Ruslan Lartisien's favourite pastime when they were children staying in a hotel with their parents was to discover what was going on behind the scenes.

Passionate about the hotel business since their childhood, the two brothers, separated by ten years, were able to return to their first love in 2007. They left their careers - Ivan was deputy general manager at Lyria, Ruslan in finance at Duff & Phelps - to finally realise their dream: to bring together the world's most beautiful hotels in a collection that they called Grand Luxury Hotels. The adventure began in a service room. Ivan, the eldest, is in charge of communication, Ruslan of technology and digital.

It is only in 2011 that the first recruitments take place and that a first office is opened in Mauritius.

Subsequently, the group opened up to corporate clients and became the reference in the design and organisation of their events for the leaders of the luxury industry. The company experienced a spectacular growth in 2017, when nearly 450 hotels were invited to join the collection. In 2020, Grand Luxury Hotels once again stands out through documentary series that highlights the originality and character of each hotel, before changing its name the following year to Lartisien.

With a very high-end positioning, the company specialises in ultra-luxury and à la carte travel. Ivan Lartisien has agreed to reveal the secrets of this exclusive world, exclusively to the Journal des Palaces.

Journal des Palaces: Where does this passion for luxury hotels come from?
Ivan Lartisien: It's a passion that has been with us since we were very young. We have always been extremely interested in this industry, which has become a real passion. We were lucky enough to travel a lot and stay in hotels. While other people were going to the beach or the spa, we were going behind the scenes, to the reception, to the kitchen... We were trying to understand how the hotel worked. We were talking to the general manager, the deputy general manager, the front desk manager. It was always something that was very much ingrained in us. We had a passion for service, for the incredible machinery that a luxury hotel can be. I even intended to go to a hotel school when I was young, but my father refused, saying that I had to do serious studies. Nevertheless, the passion always comes back and today I have joined what I was passionate about from the start.

Was creating this company as a family a matter of course?
No, it wasn't necessarily obvious. We weren't born thinking that we would work as a family. On the other hand, there was a common passion, a shared desire to create something in the exceptional travel and hotel sector. So it was only natural that in 2007, we should work together on this project.

Why did you choose Mauritius for your first international office?
When it came to developing the company, Ruslan and I were in contact with clients. We wanted to find people who could meet our high standards and the quality of service we wanted to offer. We were lucky enough to have spent a lot of time in Mauritius when we were younger. It is a country we fell deeply in love with. We were seduced by this population which has in it this desire to serve, to please the customers, this natural kindness. Moreover, it is a country that not only does not have a significant time difference with France, but also has two official languages: French and English. So Mauritius ticked all the boxes.

So, in 2011, we started with a young woman who became our first guest experience manager at the time and who today is the service director for us, the highest level of customer relations. Moving to Mauritius is perhaps one of the best decisions we have ever made. We are extremely proud to have a large part of our team in Mauritius.

Why did you launch a documentary series on hotels in 2020?
All our bookings had been cancelled during the first lockdown, following the Covid crisis. We had no plans, it was terrible. Within a month and a half we had lost all our bookings. We tried, as best we could, to maintain contact with our customers. But there was a kind of madness from the first wave of confinement and at that time, some of them were telling us « we don't want to receive your newsletters any more », « we're too scared to die ». We wanted to do something for them, despite everything. One of the things that came to mind, since no one could travel anymore, was to make them travel through exceptional images.
It also allowed us to re-imagine what a video about a luxury hotel could be. We gave up the idea of the woman in the gorgeous swimming costume walking by the pool that you see in every hotel video. We left those cold videos behind and went to meet the men and women who make a hotel successful. The feedback was quickly outstanding. We received a huge number of requests from hotels all over the world to commission the videos.
Our clients were also seduced by the videos. This success resulted in multiple bookings at the hotels featured in the videos.

What prompted you to change the name of the company in 2021?
In 2021, our marketing director, Louise du Boislouveau, realised that we wanted to become a reference in luxury travel. We needed a simple name that could be quoted spontaneously as a reference. Today, it is easy to quote luxury brands in the world of jewellery, cars or hotels. In travel, there are none. We wanted to emphasise the fact that we are a French and family-run company. In her opinion, there was only one name that matched these requirements and it stood out: Lartisien.

It's true that at first my brother and I were hesitant. What an idea to put our name forward! We are not really megalomaniacs. But she came back to us several times, convinced that this was really the solution. We did some consultations around us and, indeed, the choice was obvious. I think that this is also one of the best decisions we have made. We have received exceptional feedback from our partners and clients on this change of name, which immediately clarifies who we are and where we want to go.

What consequences did this name change have?
As a result, the positioning has changed significantly, voluntarily, because we wanted to reinforce this luxury positioning. And this involves a whole series of things. It involves our image and our marketing, the creation of content through these videos, the creation of content through a new online magazine that we are going to launch in September, and the creation of new, extremely high-end experiences for our customers.

We are also going to reduce the number of hotels to be even more demanding and truly become the reference label for exceptional hotels. This name is now part of this strategy to reposition the brand in a much more luxurious way.

How are the hotels selected for the collection?
Before joining the collection, the candidate hotel is systematically visited by our partnership team, which has been trained at length and directly by my brother and me. We have both objective criteria, linked to the traditional requirements of the so-called luxury hotel industry, and subjective criteria on what a hotel can represent, on its service, on its suitability for the destination, on its innovative side, on its customer experience.
And after each visit by our partnership team, a committee meets every quarter during which all the hotels are presented to us with a complete feedback on the visit that took place. Hotels must be fully validated to enter the collections.

Is the entry of a hotel into the collection definitive?
It's a living collection, because some hotels enter but there are also many that leave. During each visit that our teams make, we remove hotels whose characteristics no longer meet our criteria.

Where do you plan to expand the collection today?
Today, because everything has to be visited, we can't afford to give in to trends, either journalistic or customer trends, which are « oh, there's such and such a hotel that's just opened, we must have it ». A visit to the hotel remains essential to ensure that the requirements we have set are met.

This position entails some logistical difficulties and, objectively, we know that there are one or two continents where we are a little weak because we have never visited them and we do not take the risk of integrating into the collection hotels that have not passed this selection visit.

This is particularly true of Africa, where we are far below what this wonderful continent has to offer. The objective between now and the end of the year or the beginning of next year will be to strengthen our presence there.

How do you assess the recovery of your activity?
Business is picking up strongly in our two main areas of activity: the sale of exceptional trips and nights to individual clients and the organisation of events for their clients by major luxury houses. Both activities are growing rapidly, and we are extremely optimistic for the end of the year, if there is no bad news linked to Covid or inflation.

To what extent do you offer personalised travel to your customers?
At Lartisien, personalisation is taken to the highest level. Each customer who makes a reservation is automatically assigned a dedicated advisor who will get to know his or her tastes and wishes and who will remain the same throughout the customer's journey with us. To this, we add very powerful CRM tools, which have been developed in-house and which allow us to really know the aspirations, wishes and tastes of our customers. From all this, we are able to personalise the trip, both in the hotel part and in the welcome experience that the customer will receive when they arrive on site, as well as the activities that we will be able to offer them.

How have customer expectations changed?
You have to respond to customer expectations, that's obvious, but I think you have to be a little bit ahead of the curve, and we've always been quite innovative in the way we do things. We try, as far as possible, to anticipate the expectations of our customers and provoke desires and new needs. Today, we do this constantly with new products that we launch and typically, we have just launched a programme called "Immersion" which proposes meetings with exceptional personalities in all the destinations. This programme will allow our clients to discover the soul of a destination.

We promote a trip that combines luxury and the discovery of the soul of a destination through the people who make it happen. We believe strongly in encounters and in the development of this new tourism.
About the author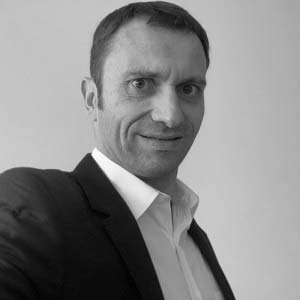 A journalist for 20 years, Guillaume is a fan of exclusive places where comfort, quality of service and gastronomy are combined. All this, tinged with a simplicity and a smile that are the prerogative of the ultimate luxury.