INTERVIEW – DONOVAN SUMMER : "CYCAS DEVOTE SIGNIFICANT RESOURCES TO RECRUITING AND RETAINING TALENTED INDIVIDUALS"

Donovan Summer reflects on the success of Cycas Hospitality with the recent addition of the InterGlobe Group properties to its portfolio and discusses the next steps in the development of Europe's leading hotel management company

INTERVIEW – DONOVAN SUMMER : "CYCAS DEVOTE SIGNIFICANT RESOURCES TO RECRUITING AND RETAINING TALENTED INDIVIDUALS"

Donovan Summer reflects on the success of Cycas Hospitality with the recent addition of the InterGlobe Group properties to its portfolio and discusses the next steps in the development of Europe's leading hotel management company

Category: Europe - - Interviews
Interview made by Guillaume Chollier on 2022-08-12

Since its creation in 2008, Cycas Hospitality has rapidly established itself as the number one hotel management company in Europe.

Whether it is traditional hotels, long stays, property development or asset management, Cycas Hospitality operates in all sectors of the hotel industry and works with the world's largest groups, such as InterContinental Hotels Group, Mariott International, Hyatt, Accor, Radisson Hotels or Hilton Hotels and Resorts.

It has strengthened its position with the integration of 11 hotels from the Indian group InterGlobe, bringing its portfolio to 40 hotels across 12 European countries.

Donovan Summer joined Cycas Hospitality last month from Hotel Co 51 and Belvar. With 20 years' experience in the hotel industry, from sales to food and beverage and from events to operations, the new vice president of operations spoke to the Journal des Palaces about his role at Cycas Hospitality and the group's growing ambitions.

Journal des Palaces : When was Cycas Hospitality founded?
Donovan Sumer : Cycas has been a pioneering force within the hospitality since 2008, when its founders helped IHG introduce the branded extended-stay concept to Europe. Whilst our journey began with the Staybridge Suites Liverpool - a hotel that remains a key part of our portfolio today – innovation has remained a key part of our DNA. Key milestones along our journey to date include opening the first European 'double-decker' hotels for IHG, Marriott and Hyatt, and partnering with Radisson and Holiday Inn Express to launch their 'and Suites' brand extensions.

What is the role of Cycas Hospitality towards its hotel clients?
We've always been a company that makes guests feel at home, and we treat them like good friends, listening to their needs, delivering the best possible experience and putting a smile on their face. The fact that our hotels rank so consistently highly in terms of guest satisfaction scores shows how valued these efforts are.

What does Cycas Hospitality mean to you?
I've long admired Cycas's pioneering spirit and innovative approach to hospitality, and have seen how the company's passion for delivering an outstanding guest experience has helped them grow into Europe's leading hotel management company.

What's more, their goal of making Cycas hotels the best places to work as well as stay is something that resonates with me, as I've already seen first-hand how happy employees translates into loyal guests and delighted hotel owners. It's a privilege to join the team at such a pivotal point in the Cycas journey.

What are the objectives that were set for you when you were appointed as Vice President Operations?
The new InterGlobe hotels represent a key milestone for us, including Cycas's first properties in Austria, the Czech Republic, Hungary, Romania and Spain. Having taken over their full portfolio of 10 K+K hotels in eight of Europe's finest cities, plus the landmark Hotel Reichshof in Hamburg, on 1 July, my job is to ensure a successful portfolio transition and continue Cycas's track-record of delivering outstanding guest satisfaction scores through operational excellence.

People are at the heart of everything we do at Cycas, and we know that developing future leaders across each of these properties and encouraging the highest employee engagement levels will translate into outstanding results.

I'm sure my experience of successfully opening new hotels and delivering refurbishment programmes will also prove invaluable in my role over the years to come.

How is the summer of 2022 going in your portfolio after the health crisis?
We're seeing high levels of pent-up demand from travellers keen to get out there and enjoy life again after the pandemic. This leisure-focused demand is great to see across Europe's major cities, including those home to InterGlobe's hotels – such as London, Paris and Barcelona – really bustling.

Will you be integrating other brands by the end of the year? Which ones?
Cycas has doubled its portfolio in the last two years alone, and its development team are always looking to expand into new markets and sectors. Thanks to the InterGlobe portfolio, we now manage hotels across 12 European countries, so will continue looking at new opportunities across the continent.

In the meantime, we have some fantastic new properties set to open over the coming months, including our first hotels in Deventer, Rotterdam and Copenhagen.

InterGlobe has appointed you as its European operating partner. What does this mean to you?
Everyone at Cycas is incredibly proud and excited to have begun this partnership with InterGlobe Enterprises. As one of India's largest and most innovative companies, with successful businesses within aviation, hospitality and other travel-related sectors, we're looking forward to working with them to deliver their ambitious plans for their portfolio, and for setting a new bar in the European boutique hotels sector together.

This partnership allows you to extend your hotel portfolio to 12 European countries and more than 40 hotels. Are you ready for such an operation, or will you have to make some adjustments?
Cycas's core purpose is to develop and inspire Europe's best hospitality team, both within our hotels and specialist hotel support teams, and attracting and retaining the industry's top talent has been key to our ongoing expansion success.

I've joined the Cycas team with the very specific task of overseeing the new 11-hotel addition to the Cycas portfolio, following our recent partnership with InterGlobe Enterprises.

At the same time, Cycas has also been busy expanding our team in recent months to support the new portfolio, bringing on board new leaders in operations, people and culture, finance, commercial and property management to ensure we have the best team in place.

What is your role as a hotel management company?
Put simply, we're a full-service management company who partner with investors to grow, drive and re-position their properties. We believe in building long-term relationships – which is why we're the preferred partner for many of the world's leading hotel groups – and pride ourselves on our flexible approach.

By helping our Cycadettes develop along their journey with us, and building a culture rooted in our core values of growth, integrity, fun and teamwork, we lead the industry in creating memorable experiences for our guests, and exceptional returns for our partners.

What makes you different from other hotel management companies?
We're proud to be the most pan-European hotel management company and to boast one of the most wide-ranging porfolios, operating hotels ranging from select service to extended-stay and boutique to luxury.

We're also proud of our award-winning reputation for inspiring and developing the strongest hotel talent in Europe, with many of our Cycadettes having been part of the team since Cycas first began.

How do you adapt your activity to the constraints and requirements of the luxury hotel industry?
At Cycas, we're constantly adapting our activities to both market trends and evolving demand patterns, across the full spectrum of our hotel offerings. This is perhaps most evident in our investments in digital experience solutions. For example, we're currently trialling a number of automation tools and have seen ensuing revenue uplifts.

No small part of the luxury hotel guest experience is delivered through our people, which is why Cycas devote significant resources to recruiting and retaining talented individuals.

Is this luxury segment the one that Cycas intends to develop the most in the near future?
Cycas's portfolio brings together a range of key-city locations, travel hubs and leisure destinations. Our properties range from limited service to luxury, and include lifestyle and extended-stay hotels, as well as co-living and serviced apartments.

Our growth over the past twelve months has been delivered through a combination of the above, and our business plan for the years ahead continues to build upon this successful approach.
About the author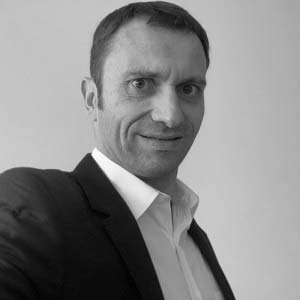 A journalist for 20 years, Guillaume is a fan of exclusive places where comfort, quality of service and gastronomy are combined. All this, tinged with a simplicity and a smile that are the prerogative of the ultimate luxury.