INTERVIEW - FRÉDÉRIC BIOUSSE ET GUILLAUME FOUCHER : "EACH OF THE DOMAINES DE FONTENILLE HOUSES IS DIFFERENT, AND WE CULTIVATE THESE DIFFERENCES"

The owners of Domaines de Fontenille collection emphasize the charm of their estates, the wide open spaces and the return to their roots and short circuits, without denying the luxury values to which they remain attached

INTERVIEW - FRÉDÉRIC BIOUSSE ET GUILLAUME FOUCHER : "EACH OF THE DOMAINES DE FONTENILLE HOUSES IS DIFFERENT, AND WE CULTIVATE THESE DIFFERENCES"

The owners of Domaines de Fontenille collection emphasize the charm of their estates, the wide open spaces and the return to their roots and short circuits, without denying the luxury values to which they remain attached

Category: Europe - - Interviews
Interview made by Guillaume Chollier on 2022-08-19

An elegant, charming residence in Tuscany, a vast bastide near Marseille with a view of the Mediterranean, a charming property on the edge of a lake in Hossegor, at the gateway to the Basque country, or a Provençal villa in the Luberon, with 30 hectares of vines. And what if, in the end, this is what true luxury is all about? Vast spaces far from the beaten track and tourist circuits, where a return to the roots is advocated, a form of simplicity illustrated by the presence of organic vegetable gardens whose harvests are used to garnish the guests' plates?

For Frédéric Biousse and Guillaume Foucher, this form of authenticity, tinged with kindness and a smile, is in any case their personal approach to luxury. Far from the bling-bling and ostentatiousness. And they do not hesitate to apply it to all the eight domains of which they are the happy owners, and which constitute the Domaines de Fontenille.

Although they arrived in the industry almost by chance in 2016, they have not changed their line of conduct since then and cultivate a DNA that gives pride of place to charm and beauty in each of their properties, which they spot themselves during their travels and which they manage without outside help for the work and decoration. All this, done with respect for the environment and the soul of each property.

Although the number of addresses has now increased to eight, Frédéric Biousse and Guillaume Foucher, true lovers of beautiful spaces, elegant architecture and authenticity, are not yet satisfied. For the Journal des Palaces, the two partners look back at the genesis and success of their innovative and trendy concept, and discuss the future development of their hotel collection.

Journal des Palaces: What is the background of both of you?
Frédéric Biousse and Guillaume Fouchet: We both come from very different backgrounds that were not directly related to the hotel industry. Frédéric is an engineer and has managed fashion and lifestyle brands that he has developed strongly (Sandro and Maje). As for me, I am an art historian and for more than ten years I managed contemporary art galleries in Paris (La Galerie Particulière). Our families both come from agricultural backgrounds.

When did you create Domaines de Fontenille?
We acquired Domaine de Fontenille, in Lauris, in the Luberon, north of Aix-en-Provence, in 2014. After 16 months of complete renovation - there were only four walls left! - we opened in February 2016. Initially, we were looking for a house for ourselves, with a few hectares of vineyards. But we fell in love with the Domaine de Fontenille, which had fallen into disrepair: a unique location with 2,200 m² of land and 30 hectares of vines. We had to find a resilient economic model to be able to renovate the house. The idea of transforming it into a hotel came about gradually and in a very empirical way. We opened with 17 rooms, a gourmet restaurant, a bistro, a contemporary art centre and a brand-new cellar!

It was a little later that the idea of a Collection slowly germinated in our heads, just after the renovation of Bords de Mer in Marseille, the second hotel we opened. We had just bought two ruined fincas in Menorca and an old establishment in Hossegor, now called Les Hortensias du Lac. This approach of Collection, i.e. an offer of houses that are both unique and very different, with very marked particularities, made its way.

What prompted you to embark on this adventure?
Unconsciousness! More seriously, the love of houses, heritage, and incredible sites. We fall in love with places to which we give new life. And we understood from the start that we could bring something new to hospitality.

How would you define the "Fontenille spirit"?
The "Fontenille Spirit" is a set of different values that drive us deeply: first of all, a pronounced taste for architecture and exceptional places, large spaces and gardens. It is also a different definition of luxury: we are more sensitive to the beauty of a tree than to a golden tap.
It's a sense of quality service without being obsequious: we favour youth, generosity and smiles over pompous and stuffy service. It is also simplicity, which does not exclude elegance.
Throughout the Fontenille collection, there is a very close relationship with the land and the terroir: between our vineyards in the Luberon, our aromatic plants in Menorca and our olive trees in Tuscany, Fontenille cultivates more than 120 hectares of farmland and our estates cover more than 400 hectares.

This approach also extends to our restaurants. Whenever we can, they are fed by our own vegetable gardens. Domaine de Lauris has its own permaculture garden, for example. We always work with local and organic producers. This eco-responsible approach is one of Fontenille's strong values. It begins with recruitment: 80% of hotel employees live less than 30 kilometres from their place of work. Lastly, we are extremely attentive to kindness: towards our customers, but also towards our employees.

Fontenille is first and foremost a collective adventure, the desire to experience real things together, strong moments. Our houses are designed to thrill our guests, to thrill us collectively. We invest much more than traditional hoteliers; we plan for the long term. And we know that a beautiful place, with a lot of soul and well managed, will be profitable.

What drives you to manage everything at once as you do?
The passion for new places, new houses, new building sites! It's important to understand that for us, Fontenille is a way of life, an "art of living": we look for the houses ourselves in the places where we want to go on holiday, we carry out the work ourselves with local architects for the structural work, but we take care, with our team, of all the finishing touches: from the colour of the walls to the furniture in each room. And that includes the garden and the choice of music played in the common rooms!

We are very involved on a daily basis, and we are fortunate to be able to rely on remarkable, professional, passionate and high-quality teams that we wish to develop and support over the long term. In our business, there are no small jobs. Everyone is important. Everyone contributes, everyone works with passion, and everyone is important to us. Our driving force: the pleasure and immense pride we feel when we see that once again the house is beautiful, the customers are happy, and the staff are smiling. This is what drives us deeply.

What is the common denominator of your hotels?
Each of the Domaines de Fontenille houses is different, and we cultivate these differences. It wouldn't make sense to offer Provençal decoration or cuisine in a Minorcan finca!

However, there is a common thread that binds them together: respect for the soul of these houses, respect for the buildings and the history, and the desire to create unique experiences for each one. On the other hand, they are always places that we find beautiful: the view from the Bords de Mer in Marseille is breathtaking, as is that of the Hortensias du Lac in Hossegor.

However, the common denominator of our hotels is our guests: each year around 55% of our turnover is made by guests from the previous year's collection, 70% of our guests have already stayed in two of our houses. We arrive at a hotel and come across a client with whom we had spoken two months before in another of our houses, and we give him an appointment in a new destination the following year. Fontenille is a real community.

What is your vision of luxury?
As explained earlier, for us luxury is not defined by visible elements of wealth. Fontenille's century-old, majestic cedars are priceless treasures. So is the incredible variety of old roses in the Primard rose garden. But it is also sharing a good bottle of wine with friends in a landscape that moves us. 
It's about giving special attention to loyal Fontenille guests to make their stay unforgettable.

We are anti "bling-bling". We are not interested in what is shiny. What is too classic bores us. We like surprise, emotion, and authenticity.

What is your typical clientele?
Our customers share our values. They are between 30 and 60 years old, they like beautiful places and discovering new places, they are epicureans, they know how to appreciate the beauty of the landscape as well as the beauty of the craftsmanship, and they never refuse a good glass of wine! And that's just as well because Fontenille wines sell 300,000 bottles every year!

Do you have any sources of inspiration for the decoration of your hotels?
When we renovated the Domaine de Fontenille, we decided to do the decoration of our hotels ourselves. We never hire outside decorators. We start with the history of the buildings and try to create a decor that is in keeping with the houses.

We are very humble about what we create. It's not perfect, our choices are subjective and sometimes divisive. But we are convinced that you can't fall in love with perfection: you need rough edges, awkwardness. Therefore one of our favourite hotels, precisely because it is so closely linked to its founder, was the Hôtel Particulier in Arles.
Our hotels are not perfect. But they are incarnate, they have a lot of soul.

What is your most beautiful project?
It's very difficult to answer this question because each house is a new challenge that we are passionate about! However, the most complete is perhaps Le Domaine de Primard, which opened in 2021. The project was complicated, spread over more than 20 hectares with buildings far apart, a fascinating garden full of subtleties that had to be preserved despite the works... In the end, we respected the spirit of this house full of history, the garden, of a crazy romanticism, is certainly one of the most beautiful in France and the culinary offer proposed by the new Chef Romain Meder is in perfect harmony with the house and its garden.

What are your future projects, whether it is a purchase or management of hotels?
The Domaines de Fontenille Collection currently consists of 8 hotels. It will grow with three openings by 2023. We have various projects underway: a sublime house in Tuscany, a bastide with an incredible garden in Saint-Rémy-de-Provence and a project focused on well-being in the northern Luberon. We are also visiting other European countries...

Until now, we have always bought the walls, which represents a significant investment (acquisition and work) for a family group of our size.

From now on, these developments will also be able to include leased properties and hotel management contracts: this is natural course of history. This is natural course of history of the market, which is increasingly 'CapEx light', but also with our own history in terms of balancing the different operating formats.

If you are the owner of a building or a business and you would like to offer us a business with wall rental or a management contract, don't hesitate! We are now organized for this.

What are your selection criteria when you are looking for an area to acquire or take over management?
It's always a case of love at first sight: we would be unable to make a coherent proposal for a property that we do not like. It's also always a human-sized building: we couldn't design 150-room jumbo jets. Then there is, for the moment, a geographical limit: as we live on the building sites for more than 6 months, they cannot be more than 3h30 from Paris, so Les Domaines de Fontenille is, in this first phase, European.

We are therefore ideally looking for 30-key hotels (between 20 and 50 keys), with or without a restaurant, in the most beautiful places in Europe, but not necessarily those that immediately come to mind.

Our strength is our ability to create the destination and achieve high occupancy rates, even in slightly out-of-the-way locations.

How do you recruit and retain staff for your properties?
We do what all our colleagues do to recruit: advertisements, headhunters sometimes, fairs, schools, internships, etc.

As we are quite visible in the media and on social networks, we receive many spontaneous applications from people who share our values and wish to join our collection. Word of mouth also works a lot: Fontenille houses are special places.

Building loyalty among our teams is our priority. We try to place the work of everyone in a collective and shared adventure. We offer perspectives, we listen to what people say.

Are you affected by the staff shortage?
We are affected, as are all the players in this profession. Recruitment, this year, is very complicated.
We are looking for young people earlier in their studies, offering them more comprehensive training so that they choose the job they like. Most of our managers have been promoted internally. We mix profiles and backgrounds, we encourage difference, we value enthusiasm and loyalty.
We are working on a global plan and on our employer brand because we still have progress to make.

What kind of CSR policy do you follow?
Our best CSR policy is our refusal to be cynical. We have turned down several proposals for very profitable hotels that did not correspond to our tastes and values.

Our houses are integrated into their local, agricultural, architectural and heritage environment.

In the countryside, water treatment and recycling are our priorities. Agriculture is very important to us. We are working on the vitality of the soil, thanks to the new permaculture and agroforestry techniques developed by our Foundation.

We are trying to better manage our energy consumption and we are going to switch Fontenille Minorca partially to solar energy.

But above all, CSR is a way of being for us: working with local producers that we know, growing our own vegetable gardens to supply our restaurants, creating jobs for local employees in the long term, and hiring them on permanent contracts even if it means losing money in the winter, not lying to our customers, respecting them by offering them an experience that matches the price.

We try to be responsible. By the end of the year, Les Domaines de Fontenille will become a Mission Company. We will start working with our teams in early September to define the mission and purpose of our houses.

How do you see the end of the summer and the end of the year in your establishments?
It has been a particularly good season in our houses. We are very proud to see that Les Hautes Mers, on the Ile d'Yeu, which we opened in mid-April 2022, has been fully booked all summer.

Paradoxically, Covid has strengthened us: our boutique hotels are close to the desires of post-confinement Europeans: large interior spaces, important parks, experiences close to the land, local and organic cuisine, discreet luxury, and value. A collective responsibility.

Our bookings for the autumn are higher than last year at the same time. We are therefore confident, but always vigilant. We are worried about inflation, and we sense a contraction in consumption.

The last two years have been tough. We try to listen to the weak signals, to question ourselves all the time. And we tell ourselves that if every decision we make is in the interest of our customers, then in the end it will pay off. We count fast. But above all, we live our hotels.
About the author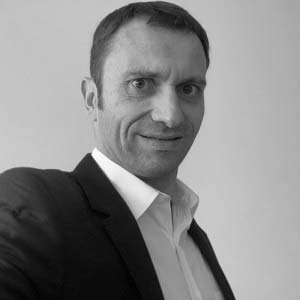 A journalist for 20 years, Guillaume is a fan of exclusive places where comfort, quality of service and gastronomy are combined. All this, tinged with a simplicity and a smile that are the prerogative of the ultimate luxury.