INTERVIEW - OLIVIER LE RÜ: "VIDEO MARKETING HAS BECOME AN UNDENIABLE TOOL FOR LUXURY HOTELS AND RESTAURANTS"

Hidden Cliffs, a young French company specialized in institutional filming for the luxury hotel and restaurant industry, is shaking up the codes of the industry with its fresh look and the quality of its productions

INTERVIEW - OLIVIER LE RÜ: "VIDEO MARKETING HAS BECOME AN UNDENIABLE TOOL FOR LUXURY HOTELS AND RESTAURANTS"

Hidden Cliffs, a young French company specialized in institutional filming for the luxury hotel and restaurant industry, is shaking up the codes of the industry with its fresh look and the quality of its productions

Category: Worldwide - Suppliers - Providers - Interviews
Interview made by Guillaume Chollier on 2022-08-26

In the age of digital technology and the power of social networks, video is playing an increasingly important role in marketing operations in all sectors of activity. The luxury hotel and restaurant industry is no exception to this phenomenon, quite the contrary.

And if influencers help boost the reputation of businesses that use their services, calling on a specialised company to produce a corporate film, intended to be broadcast on its website or used in a communication or marketing campaign, is also becoming a necessity.

Olivier Le Rü grasped this trend perfectly and did not let the opportunity pass him by when he created the Hidden Cliffs agency. However, nothing predestined this graduate of the Sorbonne with a degree in English, followed by an accelerated cycle in business school, to go behind the camera.

After completing an internship in New York, then working as a marketing director at Urban Adventures in Washington, Olivier Le Rü decided to travel the world in 2018 and settled in New Zealand, where he met Dylan, with whom he created Hidden Cliffs, an agency specialising in photography and video marketing for high-end properties.

Now based in France, Olivier Le Rü explains to the Journal des Palaces why the luxury hotel industry should not neglect quality corporate photos and videos and demonstrates, with figures to back it up, the impact of beautiful photos and video on an company's reputation and turnover.

How was Hidden Cliffs born?
Hidden Cliffs was born in New Zealand based on an observation: the mismatch between the sublime aesthetics of many luxury properties and their inappropriate presentation in the digital space.
Both photographers, video enthusiasts and very creative, we wanted to move forward and make more demanding productions for these properties.

Held back in New Zealand by the containment measures, we left the island at the beginning of 2022 and returned to Europe in stages, with the aim of testing our performance with internationally renowned hotel brands in different countries. We succeeded. So, once we arrived in France, we took the plunge and launched our agency.

Why did you specialise in the luxury hotel and restaurant industry?
I was lucky enough to travel a lot as a child. My grandfather, a French ambassador, and my parents regularly took us on safari in the parks of Kenya, Zimbabwe, South Africa, and Namibia. Welcomed in luxury lodges in the heart of a nature left in its raw state, I discovered extraordinary fauna and flora in sublime landscapes. The luxury deployed in these lodges with a delicate and refined touch, just what is needed to create, in unequalled comfort, unforgettable memories.

I keep from these memorable experiences the exquisite sensation of living a unique moment, like an enchantment suspended in time! Precious, yet fleeting and transient, they bring an indelible well-being and invite, in the end, only one desire: to relive such a wonderment.

Thus, dazzled by beauty, I have always felt, at the same time, the desire to share, to make known. Now it is the turn of the imagination to dedicate itself to creativity: how to offer the essence and the magic of the place and not only create a memory, exalt it through the image, but also make the emotion of a desire bloom and grow? It is the aesthetic and inspiring sides that have given impetus to my commitment and meaning to my passion.

Working in the field of luxury hospitality means being close to people who share the same aesthetic values. Moreover, I also appreciate hoteliers who commit themselves to their profession to give the best of themselves by practising what is much more than a profession, an art with perfection as an ambition.

What are the latest trends you have noticed in the marketing of luxury hotels, lifestyle and gourmet restaurants?
Video marketing has become an undeniable tool for luxury hotels and restaurants.
It taps into the viewer's emotions of travel, relaxation, and luxury, thus grabbing the attention of the potential customer more effectively.

Every marketing strategy company now needs this content. Professional video creation helps it to gain credibility in the market, thus appearing, nowadays, as the media with the best return on investment.

What is your definition of luxury?
Everyone has a very personal answer to the definition of luxury. It is therefore variable. Everyone draws something different from it and does not appreciate it in the same way. What is a rare luxury for one person may seem commonplace to another.

What is constant is that luxury is the idea of something that is intensely desired. In our innermost being, it therefore shines with a singular brilliance. Luxury then travels through the dream. If we experience it delicately and uniquely, it is perceived as a privilege, something rare, even unique, and thus reinforces the intensity we feel in the world.

In recent times, with the new environmental challenges, luxury has lost some of its lustre. Long unconcerned with its lavish, even superfluous, expenditure of energy, it will have to cultivate a new ethic with boldness and inventiveness to capture the dreams of new generations. While retaining its ability to inspire, move and dazzle, it will have to reconsider its way of consuming and commit to new, more virtuous models of social and environmental ecology.

Who are your main clients?
They are independent luxury properties belonging either to private individuals or to small groups. In a sublime setting, through architecture, design, and service, they offer services to travellers looking for a privileged experience. But they have neither the internal resources nor the digital skills to enhance the unique touch of their heritage. There is a considerable gap between the paradise-like nature of the properties and the image they portray on the web. My job is to bring them up to date with the most innovative techniques to reach more customers.

Have you already done any productions for luxury hotels in France and Europe?
Recently established in France, we have had the privilege of working for Les Prés d'Eugénie and Maison Guérard, a French luxury hotel and a Five-star Relais & Châteaux. We have also created designs for the Crillon Le Brave Hotel, from the Maisons Pariente collection.

In Europe, One&Only in Portonovi, Montenegro, and Andronis Concept, a Wellness Resort on the island of Santorini, have placed their trust in us.

What was the shoot or collaboration that made the biggest impression on you?
Working with The Leela Palace Jaipur has marked us in many ways:
- First, we were very touched that an Indian Palace of this stature selected us and placed its trust in us: a real privilege for our agency.
- Arriving in India is like diving into a world full of life and disorder. The contrast, as soon as you enter the hotel, is striking with this closed universe, this bubble of serenity away from the turbulence of the street.
- As soon as we are immersed in this rich and different culture, the Indian-style opulence surprises our codes, an exuberance to which our eye must adapt.

In the age of TikTok and high-tech phone cameras, why is it still a real plus to have professionally made videos?
First, professional equipment is much more powerful. It requires a much higher level of technical expertise than phones.

Professionals are specialists in filming, and they also know how to make the images speak for themselves. They know the expectations of both the hoteliers and their customers, and know how to shoot, arrange the images, and stage these exceptional worlds through a play of shots, lines and colours. They add a personalized narrative to the movement to sublimate the place.

Post-production is essential and requires expert skills. There is still a lot to do after the shoot to edit, touch up the shots with colour grading, and create an atmosphere with the audio mix.

Finally, a creative agency is needed to coordinate the various stages of production. Its ultimate goal is to dedicate its know-how and passion to help hoteliers distinguish themselves and stand out from the competition.

What different options do you offer your clients?
We offer a personalised enhancement of their property with photography and video production services.
We create impactful content with tailored staging to immerse our clients' target audience in their world.

What filming methods do you use?
We use cameras with tripods, three-axis stabilisers and, of course, drones, which have become an essential part of our filming.

There are three phases to a shoot:
1- Pre-production with the identification of brand elements and the development of the creative brief.
2- Coordination with the staff concerned and shooting on your own. We use our camera and our drone separately depending on the staging.
3- Editing, colour grading and audio mixing.

What are the latest technologies or interesting innovations in your profession?
The major technological advances lie in the fact that, from now on, a camera performs as well in photography as in video and we have image stabilisation solutions to achieve much better performance. Finally, third-generation drones for audiovisual professionals have become more reliable, more powerful, and offer amazing technical specifications.

How long does a shoot last on average?
It depends on the client's request. For a presentation video of about two minutes, it takes three days of shooting. The advantage is that the same content can be reused to produce more deliverables in the form of mini clips for social networks.

What is the budget for a 1–2-minute video?
For a 1–2-minute promotional video shot with two models, the budget should start at €6,000.

What is the average increase in social network subscriptions, awareness, or bookings of your clients after your service?
A minimum of hindsight is required to assess the performance of video marketing. After six months, we have noted an average of 157% more visitors to the websites and social networks of our clients who have integrated our video strategy into their communication, which has led to a considerable increase in their awareness and bookings.
About the author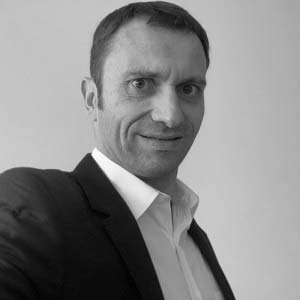 A journalist for 20 years, Guillaume is a fan of exclusive places where comfort, quality of service and gastronomy are combined. All this, tinged with a simplicity and a smile that are the prerogative of the ultimate luxury.