LAURENCE VANTHIER: "DUBAI ALLOWS YOU TO MAKE PROFESSIONAL CONTACTS AND CREATE AN INTERNATIONAL NETWORK, TO PUT INTO PRACTICE THE THEORY LEARNED DURING YOUR STUDIES" (United Arab Emirates)

The Director of Human Resources at Mandarin Oriental Dubai spoke about the employment situation and benefits for employees in the United Arab Emirates

LAURENCE VANTHIER: "DUBAI ALLOWS YOU TO MAKE PROFESSIONAL CONTACTS AND CREATE AN INTERNATIONAL NETWORK, TO PUT INTO PRACTICE THE THEORY LEARNED DURING YOUR STUDIES" (United Arab Emirates)

The Director of Human Resources at Mandarin Oriental Dubai spoke about the employment situation and benefits for employees in the United Arab Emirates

Category: Middle East - United Arab Emirates - Careers - Interviews - Recruitment / Job / Training - Interviews
Interview made by Guillaume Chollier on 2022-09-14



Laurence Vanthier is the Human Resources Manager at Mandarin Oriental Dubai
Photo credit © Mandarin Oriental Jumeira, Dubai

In Jumeira, in one of Dubai's most popular districts, with the clear waters of the Persian Gulf and the city skyline dominated by the Burj Khalifa, the Mandarin Oriental Dubai has established itself as a benchmark for luxury hotels in the United Arab Emirates.

In this 251-room establishment, designed by Jeffrey A. Wilkes, service is not an empty word, and each visitor benefits from personalized attention to make their stay unforgettable.

Laurence Vanthier is the guarantor of this à la carte service which allows the Mandarin Oriental Dubai to embody excellence within the Emirate and beyond. Although this Franc-Comtoise has been the resort's human resources manager for the past 18 months, she started out in operations, particularly housekeeping, in prestigious establishments and groups such as the Hermitage Hotel in Monte Carlo, the Lutetia in Paris, the Martinez in Cannes and Hilton Sydney.

After more than 10 years in operations, Laurence Vanthier moved into human resources. After returning as HR manager to the Holiday Inn group in Brussels, where she had already worked, she joined the NH Hotels group. She then joined Mariott International, where, after Brussels and Doha, she moved to Dubai, in charge of opening the Bvlgari Residence and Resort Dubai.

For the Journal des Palaces, the native of Frasne, a small mountain village located on the Swiss border, talks about the recruitment situation in the Emirate, the recruitment methods applied by the Mandarin Oriental group, the measures it proposes to retain its teams and the undeniable advantages Dubai has in terms of employment.

Journal des Palaces: What do you enjoy most about your job?
Laurence Vanthier: Accompanying employees in their professional development is a privilege, as is coaching teams individually and/or collectively. Supervising young hoteliers and seeing them blossom in their careers gives me incredible satisfaction.

Is the shortage of labour in the hotel and restaurant sector also affecting the UAE?
Not at all, we have been very lucky because the tourism business in Dubai has never been in such good shape and especially during the whole Covid period... So we were recruiting while elsewhere in the world the opposite phenomenon was taking place. The Football World Cup, which will be held in November and December in Qatar, also promises very high occupancy and an increased average price. In addition, 60 daily flights between Dubai and Doha will ensure high occupancy rates in Dubai properties.

What do you see as the main challenges and opportunities facing the luxury hotel sector in terms of recruitment?
In terms of challenges, I would say that the biggest challenge is finding qualified staff whose skills match the job profile, who are passionate and entrepreneurial. Maintaining stability within the teams, at a supervisory level, is also a real challenge, as is maintaining constant openings.
As far as opportunities are concerned, the luxury hotel industry in Dubai allows professionals to develop their personal skills, to be personally enriched by a great diversity of cultures, to evolve more rapidly and to build an international professional network.

And what are the solutions?
One of the solutions is to reduce turnover by remaining competitive on working conditions and salaries, but also to value the balance between professional and personal life, to ensure internal training for all hierarchical levels, with an individual development plan and to encourage internal promotions.

Within MOHG, we support transfers within Mandarin Oriental globally, Asia, USA, EU, as soon as possible. We also organize exchanges of colleagues between countries, in our jargon, we call them CEA: Cultural Exchange Ambassadors: during the off-season, for example in MO Bodrum or Como, colleagues who wish and after interviews come to MO Dubai for five to six months between October and May, which corresponds to our high season, and vice versa, as far as possible.

What are your recruitment methods within the group?
Although we always look internally first, in order to give our talent the chance to develop, we may recruit externally via https://www.mandarinoriental.com/careers.

During our recruitment campaigns, we give priority to criteria such as humility, passion for the job, enthusiasm and experience in the luxury sector.

What benefits do you offer your teams to retain them?
We provide our colleagues with a working environment that allows them to express themselves freely and remain creative. We also make it a point to remain competitive on salaries and working conditions, and we have individual recognition programmes and strong MOHG training programmes, both face-to-face and online, as well as several MIT programmes (management internships over 18 months), all of which give access to promotion where possible in Dubai or within the MOHG.

In parallel to these schemes, an external speaker comes to meet us before the beginning of each season to create cohesion and to present to our 620 colleagues the objectives to be reached in a creative way.

We offer our staff the possibility of staying in other MO hotels, either MOCOMP (3 to 5 free nights per year with breakfast) or MOSTAY (preferential rate).

Have you implemented any changes in your recruitment policy, in the quality of life at work, the benefits or the loyalty of your employees?
Indeed, we are very attentive to guaranteeing a serene, constructive work environment that allows employees to evolve and be productive by making the most of their abilities and skills.

What would you say to encourage young people to choose a career in the hotel and restaurant industry?
The advantage of our beautiful profession is that you can grow up in beautiful surroundings, travel and acquire qualities on both a human and professional level that will be useful throughout your life. In addition, and this is unique to Dubai because of its position as a tourist hub, it is easier to obtain positions of responsibility more quickly.

What are the advantages of Dubai for interns, recent graduates and more experienced workers?
Dubai offers the opportunity to build professional relationships and an international network, to put into practice the theory acquired at school by benefiting from the experience of experts, to rub shoulders with a clientele accustomed to travelling all over the world in very high-end establishments, which demand an impeccable level of service, all the while remaining humble and natural.

As expatriates, we work with 67 nationalities within the resort, which requires qualities of adaptation, tolerance and open-mindedness at all levels.

Last but not least, there is no tax in Dubai. The salary is therefore net. Accommodation or housing allowance depending on the grade, air tickets and medical insurance are provided by the employer. If we house the employees ourselves, they will benefit from a gym, a roof top to relax on, a relaxation room, games and TV, as well as 24/7 transport from the resort and free WIFI.

Follow the HR Team of Mandarin Oriental Jumeira, Dubai on Instagram, click here!
About the author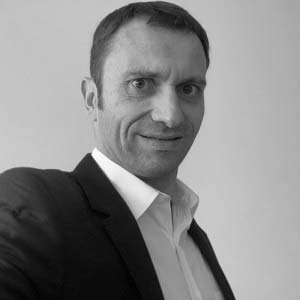 A journalist for 20 years, Guillaume is a fan of exclusive places where comfort, quality of service and gastronomy are combined. All this, tinged with a simplicity and a smile that are the prerogative of the ultimate luxury.