INTERVIEW – TRISTANT KNIGHT, HUMAN RESOURCES DIRECTOR, ROCCO FORTE : « WE PAY ATTENTION TO THE VALUES OF TEAMWORK, PASSION, AND BEING NATURAL ALONG WITH HAVING CURIOSITY TO LEARN AND ADAPT»

Rocco Forte's new Human Resources Director shares his views on the recruitment problems facing the hotel and restaurant industry and reveals his strategy for dealing with the staff shortage that has hit the sector since the end of the health crisis

INTERVIEW – TRISTANT KNIGHT, HUMAN RESOURCES DIRECTOR, ROCCO FORTE : « WE PAY ATTENTION TO THE VALUES OF TEAMWORK, PASSION, AND BEING NATURAL ALONG WITH HAVING CURIOSITY TO LEARN AND ADAPT»

Rocco Forte's new Human Resources Director shares his views on the recruitment problems facing the hotel and restaurant industry and reveals his strategy for dealing with the staff shortage that has hit the sector since the end of the health crisis

Category: Europe - Careers - Recruitment / Job / Training - Interviews
Interview made by Guillaume Chollier on 2022-10-26

Sir Rocco Forte and his sister Olga Polizzi are the fourth generation of hoteliers in the family. In 1996, they founded Rocco Forte Hotels, a collection that today includes 14 hotels and resorts located primarily throughout Europe. Each of these establishments, combining luxury, comfort and exceptional quality of service, is located in buildings steeped in history, with meticulous architecture and decoration, in rare and prestigious locations. These unique residences provide guests with optimal conditions to relax or to discover cities with rich heritage or environments conducive to discovery, whether in Rome, Florence, Edinburgh, Munich, Sicily or Puglia.

As the collection celebrates its 25th anniversary and prepares to open two new locations in Milan in 2023, Rocco Forte Hotels has announced the appointment of Tristan Knight as the group's new Human Resources Director. It's a return to his roots for the man who, after leading the human resources strategy at Brown's Hotel, a collection property in London, held a position as regional director of talent and culture for Europe and the Middle East at the Rosewood Hotel Group from 2013. After expanding his skill set, he helped open five properties for the Hong Kong-based group, improved the workplace culture, enhancing the employee experience and strengthening the employer brand in the luxury sector.

Now charged with leading the global human resources strategy for the collection of hotels and resorts, Tristan Knight sat down with Journal des Palaces for an exclusive interview to give his perspective on the state of human resources in a currently ailing hospitality industry plagued by a labor shortage.

Journal des Palaces : What is your background?
Tristan Knight : I'm passionate about hospitality industry having started at a very early age working in restaurants, studying in the field, and soon after graduating, I worked on cruise ships. I found my purpose connecting my passions of hospitality and people to look after the internal guests; the employees where I found my path unfold in Human Resources. I put the same energy into the employees' journey and have been delighted to see their professional development unfold.

Following my stint on cruise ships, I've worked for iconic luxury hotels including Claridge's, The Berkeley, Rosewood London and Brown's. I've just restarted my journey with Rocco Forte Hotels following my most recent role as Regional Talent & Culture Director for Europe & Middle East at Rosewood Hotel Group. I joined Rosewood in 2013 and led the people strategy for the opening of the flagship Rosewood London and soon expanded my remit with supporting the rapid growth of the region.

Working alongside the global Talent & Culture team, I played a wider strategic role of driving new initiatives; enhancing the working culture, elevating the employee experience and strengthening the employer brand in the luxury sector. Prior to this role, I worked with Rocco Forte Hotels at Brown's Hotel where I led the human resources strategy, bringing much success with the transformation of the culture towards training.

What attracted you to the luxury hotel industry?
Luxury Hotels offer service with personality and creative experiences that's individual for our guests. It's like Haute Couture fashion – the service and guest experience is made to measure, bespoke not off the shelf. Working within luxury hotels, especially in iconic hotel brands such as Rocco Forte Hotels, the individuality of location and its team members are respected, while they are supported to be their natural self and provide a local authentic experience. This is what attracted me to work in luxury hotels.

The importance of respecting individuality and creating a place where team members feel they belong and can be their natural self has a direct impact on the bespoke service we provide to our guest and each other. My role is key in ensuring initiatives support the development of our working culture to ensure we provide a consistent and enhanced team member experience across our hotels and continue to provide this environment for our team.

Why did you take up the challenge offered by Rocco Forte when you had already worked there?
It's such a wonderful opportunity to return and continue the journey with Rocco Forte Hotels. I had such wonderful memories of my time working with the company and the culture is very much aligned to the values of a family having Sir Rocco Forte and his family instil this throughout; it's a culture that is natural and not prescribed. Each of the hotels' team members fit naturally and provide a distinctive service with a sense of style. And, of course, visiting the hotels as a guest with our amazing team member benefit that is available across the group for all team members is a huge plus when working at Rocco Forte Hotels.

Rocco Forte Hotels is a strong brand and well respected in luxury hospitality and the team have such pride and passion for what they do, it's a pleasure to be part of this again.

What changes did you notice at Rocco Forte compared to your first experience with the group?
The map of iconic properties has changed along with the improvements that have been made to our guests' offering such as enhanced destination restaurants and bars. It is great to see how our properties continue to maintain their competitive positioning in the local market place. What hasn't changed is the culture; new hotels and new team members have joined, but you can still feel and sense the familiar family culture everywhere, with the passion, commitment and desire from everyone to delight our guests and serve one another.

What objectives were set for you when you were appointed?
In my role as Group Director of Human Resources I'm looking forward to leading the global people strategy across the iconic collection and will provide strategic direction and support to the leadership and operational teams at Rocco Forte Hotels, ensuring the Forte Culture remains strong and embedded throughout the organisation as we grow together.

The company continues to expand its portfolio of hotels to new cities and resort locations. Milan is set to open in 2023 and a few more destinations will be announced soon. This expansion provides fantastic opportunities for our team members to grow with the company and we will support with development programs to build a strong pipeline of talent within and continue to encourage internal promotions.

Our industry is operating in challenging times globally and we have the opportunity to collectively as an industry evolve our practices to ensure we are attractive at all operating levels. Within luxury hotels we have the benefit to continue to lead the way forward with best practices and at Rocco Forte we will continue to enhance our employee experience by respecting the work life balance, wellbeing and continued learning programs from early careers through to our leadership teams to ensure we strengthen their capabilities and support them in their chosen career paths.

How many employees does the group have?
Across our hotels we have over 2,000 team members working with us, including many on flexible opportunities fitting around their studies or family commitments through to seasonal roles in our resorts. We really value the contribution from all team members and the part they play in contributing to our overall guest experience.

What is your strategy for recruitment within the group?
For us, ensuring visibility of all roles and career opportunities across multiple channels and sharing internal opportunities is our first priority with our team members. To be notified of opportunities we developed a dedicated careers platform : www.careers.roccofortehotels.com

We partner with leading international and local hospitality schools and also have great apprenticeship frameworks in place for our early career roles.

We very much promote the experience of working in the unique Rocco Forte Hotels working culture and provide real examples of this with our employee testimonials through our media channels and also at career fairs.

In which sector do you have the most difficulty in recruiting, hotels or restaurants? Why do you think this is?
We have many opportunities in the culinary and restaurant service sector across our hotels mainly due to the high demand from both our hotel guests and locally in our destination restaurants that has been unprecedented. The good news is that we are finding the chefs are slowly coming back to our industry. Their passion has been reignited for their chosen profession and how luxury hospitality supports this.

Which positions are particularly sought after within the group?
Specialist analyst roles in areas of Revenue or Feasibility and Development are highly sought after along with Sales and Digital marketing. These are areas where our team can find their specialist path and really see their impact on the brand and development of the company.

What profile characteristics do you pay particular attention to and which make the difference in your eyes?
We pay attention to the values of teamwork, passion, and being natural along with having curiosity to learn and adapt. Working in luxury hospitality and providing a sincere service needs to be delivered by high levels of emotional intelligence and connection with our guests, along with these characteristics we can then provide the learning of the skills and experience to excel in their chosen role.

It's got to be the right person, not the best person. It could be the best of what's available and not necessarily the right person for our needs or our culture. For me, it's whether the person will add to our culture, not fit in it; do they connect and align with our values and vision and do they bring new ways of working and new ideas.

With this in mind, it is sometimes best to wait to hire the right person or give an opportunity to a more inexperienced person that can add to our culture and help it thrive and evolve rather than settling for second best and having our unique culture diluted.

How are you dealing with the recruitment crisis?
We're fortunate to have a strong brand in the luxury market with great loyalty from our team. This has helped us to showcase opportunities available as our industry overcomes the past year's challenges.

Our focus is sharing the story that Hospitality is very much open for business and reconnecting with those that may have left us to try out other industries. Our team members are loyal to the hospitality industry for the connection, belonging, and ability of being your natural self. Our company provides work with a sense of purpose impacting the lives of others and its community in which we operate. This very much resonates with our team and those attracted to us. Those that have left the industry and finding that this is not always the case in other sectors are coming back to reconnect.

We're looking at continuing to showcase the opportunities available for team members to grow professionally and personally and gain a fulfilling career working with Rocco Forte Hotels.

What advantages have you put in place to retain your employees?
At Rocco Forte Hotels, we are enhancing the employee experience through actively listening to our team and auctioning their feedback. We continue to develop the environment to grow at all levels and work with great leaders that nurture team members' development.

Our goal is to ensure we remain competitive with working conditions and salaries, but also to enhance the balance between professional and personal life.

Do you have partnerships with schools to recruit apprentices and trainees?
We have great partnerships across our properties and successful apprenticeship programs. To highlight recent successes, in Hotel de Rome, Berlin we have 26 apprentices across the property, and out of the journey with us, Fritz our recent apprentice graduate reached the finals for AICR receptionist of the year and Sonia our culinary apprentice is currently on a TV show competition and doing very well !

Rocco Forte is a strong brand with local and international hospitality schools, known for providing a nurturing environment that can support the learning and experience of our interns to help develop their skills for their future careers. We are proud to provide the support to our academic partners to shape the future talent of our industry.

In your opinion, are the young graduates sufficiently experienced to face the reality of the field?
It's been challenging for recent graduates and missing out on the key learning opportunities from industry placements. Having said that, having an understanding of the dynamic environment and taking an interest for continuous learning will certainly set the graduates up for success. Along with joining an established company that has the framework and support for successful on boarding and continuous learning will provide the further experience to excel on the graduates chosen career path.

How do you integrate new employees into the group?
We provide an immersive experience to all new team members starting with a two-day induction programme, recently redesigned to include dynamic interactive and visual elements, to learn about Rocco Forte Hotels' history, culture and the hotel they are joining, as well as meeting their peers to start forming those key relationships. They will finish their experience by dining in one of the outlets.

Following this, an on boarding department schedule is prepared to immerse them into the role with a variety of learning on and off the job and all supported by a department trainer and buddy to mentor them in the first few weeks. Within the first few months our operational team members participate in our 7 day 'The Art of Service' intensive training programme, tailored for different fields and teaches our team members everything they need to know to achieve and even exceed our luxury standards.

The foundations built during on boarding sets our team up for success to ensure they feel settled and supports them for their future growth.

Have you set up mentoring? In what way?
We have established opportunities for mentoring throughout the company, starting with the on boarding process to support. We see immense benefits for both the mentor, mentee and for the company in having this framework.

What advice would you give to a young person who wants to work in the luxury hotel sector?
Be inquisitive, push yourself to learn, try new opportunities and don't think that the role you start out is going to be where you'll stay.

A career in luxury hospitality provides many life changing opportunities, early career roles builds your confidence in communication, teamwork and problem solving and provides a solid foundation for your future. There aren't many industries giving the framework to grow and explore other specialisms, in hospitality you can dream big and make it happen !
About the author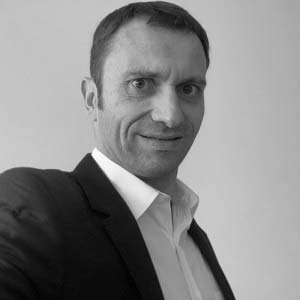 A journalist for 20 years, Guillaume is a fan of exclusive places where comfort, quality of service and gastronomy are combined. All this, tinged with a simplicity and a smile that are the prerogative of the ultimate luxury.