INTERVIEW - STÉPHANE HADDAD: "YOU DON'T NEED TO SPEND MANY YEARS IN AN ORGANISATION TO REALISE THAT TECHNICAL SKILLS ARE NOT ENOUGH, YOU NEED TO DEVELOP HUMAN AND MANAGERIAL SKILLS" (Switzerland)

For two years now, the EHL Hospitality Business School has been working alongside employers to offer a variety of short courses in continuing education, adapted to their specific needs.

INTERVIEW - STÉPHANE HADDAD: "YOU DON'T NEED TO SPEND MANY YEARS IN AN ORGANISATION TO REALISE THAT TECHNICAL SKILLS ARE NOT ENOUGH, YOU NEED TO DEVELOP HUMAN AND MANAGERIAL SKILLS" (Switzerland)

For two years now, the EHL Hospitality Business School has been working alongside employers to offer a variety of short courses in continuing education, adapted to their specific needs.

Category: Europe - Switzerland - Careers - Recruitment / Job / Training - Interviews
Interview made by Sylvie Leroy on 2022-10-28

Employers welcome the combination of technical and human knowledge that is so unique to EHL. They also recognise the importance today of the emphasis that our institution has always placed on the personal skills and the quest for excellence of its graduates.

At the head of this reflection on short programmes, there is a man with many facets: Stéphane Haddad. The teacher specialising in mergers and acquisitions joined EHL as a lecturer in finance seven years ago. He has added to his courses the co-direction of the Master in Wine and Hospitality Management programme in September 2020, as well as the academic direction of EHL's Executive Education programmes.

We talk to him about the courses on offer, the plans for new courses, the agility needed to offer relevant training and the importance of excellence and the human touch taught by the school in order to give managers the leadership expected by their teams today.

Journal des Palaces : Before talking about your new short programmes, could you present the continuing education programmes that EHL has been offering for several years now?
Stéphane Haddad : Seven years ago, we wanted to put in place a series of initiatives to take EHL beyond what it is mainly recognised for internationally, the Bachelor of Science in International Hospitality Management programme.

At that time, we launched three master's degrees, which I would call consecutive because they allow students to complete their initial training after their Bachelor's degree: the Master in Global Hospitality Business, launched with the Hong Kong Polytechnic University (PolyU) and the Conrad N. Hilton College in Houston, the Master in Wine & Hospitality Management in partnership with KEDGE Business School, and, most recently the Master in Hospitality Management, which takes place on the EHL campus in Lausanne and offers 2 specialisation tracks, one in F&B and the other in finance, real estate and consulting for the hotel industry.

In 2017, we also launched the MBA in Hospitality, which is aimed at working professionals. This degree programme takes place over 24 months and combines 80% online content and 20% seminars on campus in Lausanne. Participants are GMs, F&B managers, revenue managers, etc. who want to broaden their skills to have a wider managerial qualification.

Two years ago, you started thinking about shorter programmes?
Yes, we have. We have developed and are continuing to develop a whole range of short courses for working professionals.

First of all, we have offered the MBA programme in the form of online certificates. Because of the commitment that the MBA requires or because they may have just specific needs in specific areas, professionals can choose from 14 courses, over five weeks of teaching, to be taken from home, in digital form and asynchronously.

This results in a certificate on a specific subject. Students can then combine different certificates to build up a module on a particular topic: revenue management, finance, marketing etc. We have four modules in all.

These certificates form a more specialised and completely digitalised offer.

In addition to this, we realised that we needed to be able to offer short courses, over even shorter periods than four weeks, in person, or mainly in person, and on specialised subjects.

We started to launch simultaneously, on our campuses in Singapore and Lausanne, a set of courses on subjects related to hotel management in the broadest sense, but also by developing courses on other subjects more related to hospitality, in the broader sense of the word, to quality of service, to hospitality really taken in its most extensive sense.

We started last year with three courses: a first course on 'Luxury Brand Management', a second course on 'Designing Hotels and Restaurant Concepts', a third on 'Wine Valuation and Investments' and a fourth on 'Service Innovation by Design'.

After this first experience, how will you develop the courses?
Among the participants of the "Designing Hotels and Restaurant Concepts" course, we received professionals who also came from other horizons, such as retail or workspace, so we are probably going to expand a little to these sectors. The 'Designing Hotels and Restaurant Concepts' course will start on the Lausanne campus on 11 November for a European clientele and by expanding a little beyond the hotel and restaurant sector.

The "Luxury Brand Management" course returns to Singapore in November. It will also be on the Lausanne campus in 2023.

The "Service Innovation by Design" course will also be offered on the Lausanne campus in 2023.

Do you have any other courses in the pipeline?
We now have a portfolio of a few courses. We are building our offer and we are thinking about different new subjects.

To give you some ideas, we are planning a "Luxury Guest Experience" course, both for luxury hotels and retail.

And we are also working on other sectors, such as a course on welcoming patients in the hospital world, which has been developed with the Vaud University Hospital in Lausanne.

In terms of reflection, we are trying to develop two pillars or two channels for these courses. An approach that I would call B2C, for almost all of the courses that I mentioned, this is the approach that has been followed. But we also want to work on a B2B approach and this is what we did with the CHUV.

In my day-to-day work, it's mainly a matter of having meetings with the major hotel groups, seeing what their training needs are and how we can produce totally customised programmes that draw on the applied research and teaching expertise of our faculty.

Another area of development in our portfolio is to work in partnership with other recognised academic institutions, to bring our knowledge of hospitality and our applied teaching DNA to complement more traditional business schools. We have recently developed and delivered a module of the Executive Master in Luxury Management programme at SDA Bocconi and are pursuing other collaborations.

The process of creating new courses, from reflection to implementation, must take time?
I've been in the job for two years and this reflection on the courses has matured. We had these first courses in Singapore, which also enabled us to adjust our practices because giving short courses is different from giving a one-year, 18-month, two-year or even four-year degree programme in the case of the Bachelor's degree.

It is also not the same target, we have to be much more agile. After a first phase of experimentation, we are now refining our proposal.

To give you an example, we have adjusted to a three-day on-site format, with an online part of one day before and one day after. This gives us the best of both worlds, because for short courses, face-to-face training is very important because there is this networking aspect, but also a commitment, a sharing of experiences between the participants which must be solicited, and this is obviously much easier when you are in the same room than when you do it remotely.
But, at the same time, everyone lives with diary constraints, so it is also necessary to be able to put this into a tight period. Doing a before and after online allows participants to create and maintain links, and therefore to have an experience of these programmes which is beneficial. The feedback on these courses is very positive.

How does the school's name change into these new short programmes?
EHL is the oldest hotel school in the world. But today, almost one hundred and thirty years after its creation, it is much more than a hotel school. The new name EHL Hospitality Business School reflects our identity, which has been steadily developing over time. Our hospitality management roots and expertise continue to provide a distinctive approach to teaching and research, which enriches our management, finance and marketing courses. This is one of the reasons why many managers in industries outside the hospitality sector recruit our graduates - for example in banking, real estate, consulting or the luxury industry.

For us, this new name is a real asset for continuing education because it allows us to continue to dig into the world of hotels and restaurants with courses for which the school is recognised and to broaden, through a certain number of courses, the field on which we can focus: "Service Innovation by Design", "People & Analytics", these are more transversal courses that one would probably expect more from a Business School but bringing our difference in terms of applied teaching and in terms of focus on hospitality.

For you, what is the DNA of EHL today?
It is a business school that provides a managerial education with a differentiating criterion on the hospitality business, service excellence and customer experience, everything that underlies hospitality.
For us at EHL, the notion of hospitality" implies offering a personalised welcome and a quality experience. This can of course range from welcoming a guest in a hotel or restaurant, to designing the shopping experience in a luxury boutique or providing financial advice to a bank client. So the notion of hospitality goes far beyond hotels and restaurants.

Having taught in other, I would say more traditional, business schools, we have here an emphasis on soft skills, compared to other schools. It is this construction which is very present in the initial training and which, I think, makes the difference.

This is what we also bring to our continuing education courses. There are technical skills that can be deployed through teaching in continuing education, but there are also soft skills that we will bring to the way we teach, to the activities that are carried out, to the organisation of these courses and to differentiate ourselves with the experience of continuing education from what we can have elsewhere.

Hence the importance of developing a face-to-face offer, because this soft skill is more complicated to transmit simply on the basis of Online Certificates, where you can obviously acquire technical skills in different areas of hotel management in the broad sense, but where the teaching of precious soft skills is a little more difficult to transmit.

A trend in recruitment is to widen the search to profiles outside the sector, which are not necessarily trained. As a teacher, trainer, what does this inspire you? Is training just a plus but not a necessity?
I find it a bit paradoxical because, especially if we look at the main sectors where our graduates go or the pools of participants in our courses, training makes a difference, we are in the service professions, with strong technical and human components, so all that is learned beyond the personality and initial skills.

This discourse is more of a reaction than a voluntary one, because there is currently a lack of personnel and we need to target a slightly wider world to be able to find employees today.

We really see ourselves as the institution that will help employers to train their employees, whether before or after recruitment, in order to train and develop internal skills.

Not only for the sake of efficiency, to have efficient employees, but also for the hotel and restaurant world, in a post-Covid world, to be able to keep them. There is the difficulty of recruitment and then there is the difficulty of retaining employees in a very tight market.

Offering prospects for training and personal development can contribute to a more lasting relationship with employees. This is why we see ourselves, at EHL, as a privileged partner of employers and why this continuing education centre makes sense.

Every year, we make a certain number of young graduates available to the hotel and luxury market, but we also want to play a role alongside the major hotel groups and luxury houses to continue to train their employees, to allow them to develop and to give them opportunities. We are convinced of the importance of lifelong learning and that is why we offer training for all levels, at different ages of life.

Have you noticed any important developments in the hotel industry recently? Not just a fashion or a trend, but real changes?
I would say that digitalisation and the use of data in the hotel world have been transforming the industry for several years now. The real challenge is to find the right balance between this digitalized world, using an increasing amount of data, and human relationships.

This is probably something that is more prevalent in the hospitality world because there will always be this human factor that will make the difference beyond all the procedures, beyond all the data analysis that can be done. Finding the right balance between these two fields is, for me, one of the major issues in the hotel industry today.

We also find this subject in our course on "Luxury Guest Experience" and in other courses which make the link between this trend towards digitalisation, in the broadest sense, and also the human dimension of service and the connection between the two.

One may have an image of EHL as a school oriented towards luxury. Do you consider this to be the case or is your school also open to other sectors? Where do you position yourself?
When I arrived seven years ago, I first had the impression that the school was very luxury-oriented. That impression has faded. I think it's the "foam", that we see above the tide.

What is good, in my opinion, is that at the level of the different programmes, we are capable of integrating this dimension of luxury, but above all of excellence, in order to use it in relation to other sectors which are far removed from luxury as we understand it.

Thanks to the quality of our teaching, we can aim for excellence in other market segments which do not necessarily have the characteristics of the luxury world. And typically, to take the example of the training we gave with the Centre Hospitalier Universitaire Vaudois in Lausanne, a certain number of lessons focused on awareness of what makes a quality service, not the codes of luxury, because they are not really applicable in the hospital sector.

During the course, the notion of customer (or patient in this case) centred service was analysed in depth to see how it could be transcribed in the hospital context, which is not luxurious at first sight and which is subject to other economic and human constraints. Thus, our managerial teaching centred on the human being is quite beneficial to a multitude of industries, particularly those that wish to put the customer, or more broadly the human being, at the centre of their concerns.

To come back to continuing education, we are developing teaching and courses on the world of luxury. This is an important angle, but there are other segments of the hotel world and other sectors for which we think we are perfectly qualified and we will therefore meet their needs.

What remains most important today?
The acquisition of human and soft skills. EHL was the first, or among the first academic institutions, to demonstrate its ability to train managers who carry the notion of service excellence at their heart. Teaching people-centred management has not been a priority for many business schools for decades and this is finally starting to change. Which is good news!

In terms of teaching purely technical skills, we are at the same level as other traditional business schools, but we also have the differentiation that attracts young people from around the world. On the other hand, this unique positioning of EHL also appeals to many working professionals who are looking for good managerial practices that are better adapted to the new situation and the aspirations of the new generations in terms of human interaction.

You don't need to spend many years in an organisation to realise that technical skills are not enough, you need to develop human and managerial skills.
About the author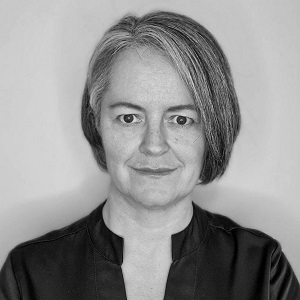 Sylvie Leroy, enthusiastic publisher since 1999
Her passion for luxury hospitality, "a score perfectly performed by a fantastic orchestra" as she often says, led Sylvie Leroy to build in 2004 Journal des Palaces the sole online daily news dedicated to luxury hospitality with news, jobs, directories and resources.