INTERVIEW - PANOS ALMYRANTIS, PRESIDENT OF THE EUROPEAN HOTEL MANAGERS ASSOCIATION (EHMA) : "OUTSTANDING HOSPITALITY WILL STILL REQUIRE A THOUGHTFUL HUMAN TOUCH" (Portugal)

The association is bringing its members together in Lisbon for its general assembly and holds a one-day conference on the future of the industry.

INTERVIEW - PANOS ALMYRANTIS, PRESIDENT OF THE EUROPEAN HOTEL MANAGERS ASSOCIATION (EHMA) : "OUTSTANDING HOSPITALITY WILL STILL REQUIRE A THOUGHTFUL HUMAN TOUCH" (Portugal)

The association is bringing its members together in Lisbon for its general assembly and holds a one-day conference on the future of the industry.

Category: Europe - Portugal - Events - Events - Interviews
Interview made by Sylvie Leroy on 2023-01-30

The European Hotel Managers Association is gathering in Lisbon from 10 to 12 February for its annual general meeting. This is an opportunity to talk to Panos Almyrantis, its president, about the recovery of the industry, how the association supports future managers and the programme of the event, which brings together, as it does every year, major leaders in the industry, such as Simon Casson, President of Four Seasons Hotels and Resorts EMEA.

Could you remind our readers in a few words of the purpose of your association?
The European Hotel Managers Association, in brief EHMA, is a non-profit association promoting Europe as a whole through its members in individual countries. Our mission is to foster friendship and amical spirit among our members. Supporting an inclusive and stimulating networking environment, sharing experiences, insights, and support, to effectively communicate within the hotel industry, with integrity, loyalty, and trust is a priority.

What is the latest news from the association? Are your members confident about 2023?
We expect a recovery in demand and room revenue across the lodging sector as pricing is expected to rise in line with. It is evident though that people want to tell stories about quality time they experience, and they wish to try new things. It is all about curated experiences and storytelling and all of us in the hospitality industry need to understand that anything related to authentic services, seamless processes and nurturing relations is the ticket to success.

Guest expectations are higher than ever and will continue to remain that way as people continue to travel more. They demand increasing levels of great services and to achieve that, hotel groups need to rethink of the ways to retain our teams and shape them up to cultivate ever learning communities. Promoting from within and rewarding our teams is fundamental as they are the ones who will drive success.

Social responsibility underlined by energy saving is very important to guests, and they expect brands and individual properties to commit to their goals. Health and wellness remains integral in 2023 with as there is focus on greater spiritual and mental wellbeing and also on sport and medical-based offerings.

Why would a hotel manager be interested in joining your association? How can one join?
EHMA is an association of people, not hotels. To become a member, the candidate needs at least ten years of industry experience, must have the position of General Manager of a deluxe or first-class hotel of international repute in Europe and must be presented by two members.

One of the major benefits for a hotel manager to join EHMA, is the number of networking opportunities that are available. Our members meet every year in one European country, where great networking and important discussions about the association and the emerging and developing trends take place. High-level guest speakers address the audience on a variety of topical issues. Networking represents the main asset of the Association, not only during the General Meeting but all year round.

You dedicate a lot of time within the association to support future managers. Can you tell us more about this?
Hospitality will always be centred around customer experiences and connecting with people. Even as new technology, evolving customer preferences, and new competitive threats change the hotel experience, outstanding hospitality will still require a thoughtful human touch. This is why we have extended our synergie with École Hôtelière de Lausanne and Nolan Cornell Universities working on new exciting projects that will produce a valuable footprint for our members and future hoteliers alike.

We are currently discussing to extend mutual synergies with associations who are committed to growing business for hotels and their partners, as the industry's leading advocate for intelligent, sustainable and hotel growth. It is important to provide our members with tools, insights, and expertise to lead by example, fortify their operation, fuel sales, inspire marketing, and optimize revenue.

Regarding the General Assembly that will be held in Lisbon from 10 to 12 February, why did you choose the theme "Inspiring the Future!"?
Hotels are in a period of significant evolution and opportunity. From online travel agents to the commoditization of hotels, changes in the travel and hospitality industry are challenging hotels to move beyond brand identity, extend and deepen their relationships with travellers.

EHMA has always been a pioneer in understanding change, which is why our Portuguese delegation has put together an exceptional programme to be held in Lisbon, characterized by professionalism and high-caliber speakers to address our members.

You will be discussing how our industry can re-enchant its professions by both highlighting its traditions and inspiring young people. How can this be done? Do you have examples of hoteliers who have implemented new ways of working together in this way?
We are more than proud to support for the 4th year the "Young EHMA", a project that comes as a result of the Association's need and desire to open up to the younger generation and to aspiring future leaders in the Hospitality sector. The initiative envisages the creation of a group of young hoteliers (junior managers / department heads) with a certain level of experience who have the opportunity to participate in our annual General Assembly in a special session conducted by École Hôtelière de Lausanne.

This year's theme "Propose a sustainable initiative for your hotel supported by technology", comes at a time when we see the greatest levels of employee turnover and shortages in recent history of our industry with hotel managers facing a new set of urgent challenges.

Talent management is a competitive advantage today and the most evergreen of HR topics because finding and keeping the best talent is a constant business imperative. In the past months, many examples have been told on how hoteliers came up with brilliant ideas in which they managed to showcase their winning strategies for building a sustainable staffing ecosystem supported with a great culture design. EHMA gathers these examples to showcase the impact of our members by awarding the "best practices" to a member who provides insights and sets guidelines or benchmarks for other organizations to follow.

Once again, you are bringing together some great industry leaders, such as Simon Casson, President of Four Seasons Hotels and Resorts EMEA, who will be joining you to share their vision at the conference on Saturday. Can you tell us more about the topics that will be covered in this future theme?
Combining ideas is one of the fundamental exercises in creative thinking. Blessed to have industry leaders addressing our assembly such as Simon Casson, who will walk us through leadership powered by people, an array of prominent figures will enlighten us. Topics varying from artificial Intelligence to the importance of Metaverse and its connection to the travel & hospitality industry will be discussed. Living through times when energy is of the highest importance, we will see why architecture should respect history whilst walking to a sustainable modernism, underlined by quality, and why becoming lenient and fit is important to embrace the future.
About the author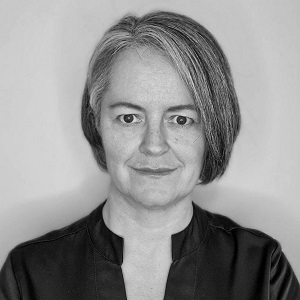 Sylvie Leroy, enthusiastic publisher since 1999
Her passion for luxury hospitality, "a score perfectly performed by a fantastic orchestra" as she often says, led Sylvie Leroy to build in 2004 Journal des Palaces the sole online daily news dedicated to luxury hospitality with news, jobs, directories and resources.