RUNNING A HOTEL, A WHOLE PROGRAM AT EHL (Switzerland)

At the beginning of 2024, the EHL Hospitality Business School will be launching a new course dedicated to hotel managers, with the aim of equipping them to meet the challenges of the industry

RUNNING A HOTEL, A WHOLE PROGRAM AT EHL (Switzerland)

At the beginning of 2024, the EHL Hospitality Business School will be launching a new course dedicated to hotel managers, with the aim of equipping them to meet the challenges of the industry

Category: Europe - Switzerland - Careers - Recruitment / Job / Training
Article written by Christopher Buet on 2023-11-15



Stéphane Haddad is the director of EHL's new training programme for general mangers.
Photo credit © 2023 EHL, All right reserved

Running a hotel is not something you can improvise. Such a role requires know-how that can only be acquired on the job in the face of the daily difficulties inherent in this type of hotel. It also requires a certain amount of technical knowledge to manage the diversity of tasks. A General Manager must be equally at ease with the financial management of his hotel and that of his staff, while also being able to lend a hand at reception and discuss the overall strategy of the group to which he belongs.

A turning point in 2024

This cognitive and situational flexibility can be learned. That's why the EHL Hospitality Business School has undertaken to bring together this essential knowledge at the heart of a whole new training program for managers, due to start in February 2024. It's a project that the Swiss school has been preparing for several years. "In the wake of the pandemic, we observed that the challenges facing general managers today are increasingly complex and go far beyond simple operational management," explains Stéphane Haddad, director of the programme and also Senior Lecturer and Associate Dean Executive Education Programs at EHL, to the Journal des Palaces.

EHL wanted to set up a program "specially designed for ambitious hotel professionals who want to master the skills that distinguish great managers", he says, which "prepares students to become confirmed future leaders in the hotel industry (...) capable of meeting today's challenges and managing tomorrow's uncertainties and opportunities in the dynamic world of hospitality".

An "à la carte" program

An ambitious project designed a way that candidates can make it their own. Stéphane Haddad describes it as "a flexible, modular training programme that allows new or future General Managers to learn at their own pace and according to their specific needs". To meet this requirement, the course has been spread over four non-consecutive weeks, from February to November. Each week is structured around two courses, each spread over two days, and a fifth day devoted to immersive training.

"Unrivalled flexibility", according to the program director, but not without limits. In fact, all the courses will only be given face-to-face. This is a way of bringing professionals together, encouraging them to exchange ideas on collaborative projects and providing them with better support, while at the same time expanding their networks. Between sessions, EHL has also planned a number of digital activities to anchor knowledge, extend learning and maintain links. As the four weeks of training aren't compulsory, the Swiss school gives interested general managers the option of following only certain modules, depending on their wishes, needs and availability.

"Participants will acquire specialist expertise in all the essential disciplines and skills of the hotel industry, from operations, HR and strategy to marketing and finance. They will also develop a strategic mindset that is essential for hotel management positions. They will develop a mastery of specialist subjects such as service excellence, decision-making based on data management and emerging trends in the sector," says Stéphane Haddad, formerly of JP Morgan and who already teaches advanced corporate finance in the hotel industry at EHL.

To ensure the best possible teaching and maximum comfort for participants, EHL has limited the number of students per session, "to guarantee a personalised experience tailored to each individual", and will give priority to those who chose the full program.

By developing this course, which covers all facets of the General Manager's job (human resources, finance, strategy, marketing, service, etc.), the EHL Hospitality Business School is adding to its range of courses, which are already recognised for their quality and consistency, and continuing to build on its expertise in the sector. Running a hotel can't be improvised, and neither teaching.
About the author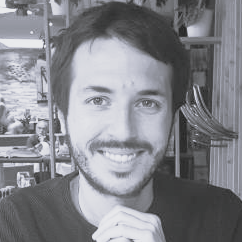 A journalist with many skills and an ever curious traveller, Christopher has a great attraction for carefully refined hotels, where characterful gastronomy, impeccable service and sincere elegance go hand in hand. A discreet and gourmet pen at the service of a certain idea of luxury.