INTERVIEW - YVES GIACOMETTI, REGIONAL VICE PRESIDENT IN EGYPT FOR FOUR SEASONS HOTELS & RESORTS: THE HOTELIER COMMITTED TO COLLECTIVE WELL-BEING

"I've learned through my travels to never compare one place to another, I prefer to close one chapter and discover another, and really get involved and embrace the environment I'm living in"

INTERVIEW - YVES GIACOMETTI, REGIONAL VICE PRESIDENT IN EGYPT FOR FOUR SEASONS HOTELS & RESORTS: THE HOTELIER COMMITTED TO COLLECTIVE WELL-BEING

"I've learned through my travels to never compare one place to another, I prefer to close one chapter and discover another, and really get involved and embrace the environment I'm living in"

Category: Africa Indian Ocean - Egypt - - Interviews
Interview made by Vanessa Guerrier-Buisine on 2023-04-21



Yves Giacometti, Regional Vice President Four Seasons Egypt and General Manager Four Seasons Hotel Cairo at Nile Plaza
Photo credit © Four Seasons Hotels & Resorts

Imprinted with the values of Four Seasons Hotels & Resorts, Yves Giacometti has a 38-year career within the group. This French determined hotelier has travelled across several continents, savouring the ever-present pleasure of discovering new lands, meeting new people and marrying new cultures.

From Mexico to France, from Argentina to Hungary, each country has offered him its share of happiness and personal and professional perspectives. After 13 years at the head of the Four Seasons Gresham Palace Budapest, he joined Egypt last November to take on the mission of his dreams, that of Regional Vice President of Four Seasons Hotels and Resorts Egypt. He is also General Manager of the Four Seasons Hotel Cairo at Nile Plaza.

A mission that he has taken on with brio and above all with the well-being of the guests and teams in mind.
Attentive to the smallest detail, Yves Giacometti is above all one of those who choose to set an example to motivate their troops. He relies on the trust of his employees and general managers to implement the group's strategy on a regional scale.

Journal des Palaces : You studied law, why did you choose to work in the luxury hotel industry?

Yves Giacometti: Studying law gave me a great education, a great experience, a great training.I've always been genuinely interested in what the hotel business represents. It's a very diverse world.You have to deal with very tangible things but also very analytical things, like marketing, finance and human resources. You also have to apply yourself to decoration, catering, human contacts and social relations. Finally, it's an extraordinarily diverse palette that means you never get bored.

You have been with Four Seasons Hotels & Resorts for 38 years, what are the reasons for your attachment to this brand?

What really keeps me with the brand is the human aspect that was introduced to me when I first came into contact with the company 38 years ago.

I have not been surprised at all in my journey with Four Seasons which, overnight, for a number of reasons, changes its vision, changes its culture, changes its approach.

The philosophy of Four Seasons is about respecting others, listening, communicating.

This company has the reputation of being the best luxury hospitality company in the world. We've always been very consistent and very grounded in our philosophy and our mission, but also in the trust that we give to the people we work with. I continue to receive this trust from my superiors, which makes this company feel perfect.

You feel protected, but you have countless demands. It's a company that is very attentive to the needs of the guests, but also to the needs of the employees. It's a company that has evolved very well over the decades, knowing how to adjust to the demands of the guests. We have constantly adjusted our product, maintaining attention to detail and quality.

What is for you the best definition of luxury and then of luxury hotels?

True luxury is a meaningful sense of belonging, it is deeply rooted in our Golden Rule, it is a dedicated focus on how people want to be treated, grounded in the genuine care you experience during a guest stay at one of our Hotels and defined by our sincere culture with the abundance of care, attention and personalized service we exert with our guests and the love and care we treat our employees.

Luxury hospitality is our belief that true luxury should not be impersonal or rigid, it's rather about creating a sense of meaningful belonging through acts of unscripted care and the simple elegance of empathy.

How do you immerse yourself in local cultures to make the experience more authentic and rich in your hotels?

I've learned through my travels to never compare one place to another. I prefer to close one chapter and discover another, and really get involved and embrace the environment I'm living in, whether it's Mexico, Argentina, Venezuela, Hungary, Egypt.

Every country has something to discover. The human aspect is always a great experience. Each country has its values and history. This is what I try to look for when I arrive in a new country. To immerse myself in the local culture and pass it on to the guests.

I don't compare because I avoid nostalgia. I try to have this positive, creative attitude, with many resources, lots of curiosity. I behave a bit like a tourist. It's my game, to discover the charm of each country.

People say that you have the art of motivating your teams, what is your secret?

It's about exemplarity. If there's a piece of paper on the floor, I'm not going to ask someone to pick it up, I'll pick it up myself.

We are all here for the same purpose; to create an environment of well-being for guests and employees. We are all participants, and I see myself as a participant in that very attention. I have to listen and do what needs to be done.

It's not a secret, nothing very magical. It's a job that is very demanding in many ways and if you don't have that attitude, of being an example, of being involved, you can't be happy.

I would say that 99% of my colleagues around the world have this same approach. We're all part of a big team in our hotels, and we all work together for each other's well-being.

What kind of General Manager are you and your staff?
I trust my management teams. I delegate.

I like to deal with everything, but I am not a specialist in anything, and that is where I rely on my teams and trust them. Furthermore, I expect a lot of transparency.

In my way of communicating, I am very direct, very transparent. And I expect the same exchange in return. The hotel business is not one man, it's teams. It's a small village, plenty of things happen, you have to be present everywhere, and that's where trust with the teams is essential.

You also come from the restaurant business, which is experiencing recruitment difficulties. How do you see the future of these professions?

COVID-19 was unfortunately a turning point for our industry. Many people have turned away from the industry.

Yes, it's true, we have difficulties, in many countries, if not all countries. Recruitment is difficult, people have turned to more stable industries than the hotel industry.

The hotel industry is a 24/7 industry with flexible hours and variable compensation.

It is up to us to recreate an attractive environment at all levels, including the working facilities we can provide, development opportunities, training. We spend a lot of time setting up training programmes for employees, to develop career plans at all levels.

We have regular communication with employees so that they know what their strengths are and where they are in terms of their development, transfer opportunities, etc.

There's a lot of public relations work that has to be done, not only internally, to secure the employees that we have, but also to get the message out to the outside world in a subliminal way, 'come back to us'.

And Four Seasons pays a lot of attention to this.

How does being a regional vice-president change your daily life? What are the additional tasks to your position as GM?

In my role as Regional Vice President here in Egypt, I look after three hotels (He is GM of the Four Seasons Hotel Cairo at Nile Plaza and oversees the Four Seasons Hotel Cairo at the First Residence, Four Seasons Resort Sharm El Sheikh and Four Seasons Hotel Alexandria at San Stefano NDLR).

In each hotel, the general manager reports to me and I have more or less the same approach, which is that I trust them.

I'm a bit of a middleman. I'm there as a resource to I'm there as a guide, to also make sure that they maintain the standard levels. It's a team effort, collective, to make sure we join forces.

The difference is that I can't deny myself 100% at my hotel anymore, but again, I have a team that I have great confidence in to look after the hotel here in Cairo.

What is the most significant moment in your career?

When I was promoted to the regional position five years ago. It's something I have worked on a lot, not always successfully, to be honest.

I had to wait over 30 years to get to this position, but I was determined. I knew my weaknesses. I knew why I had not been considered before, so it was very open, very transparent.

By being persistent and having the right guide, the proper preparation, it paid off.

What was the meeting that marked your career?

The first person who introduced me to Four Seasons, 39 years ago, was Wolf H. Hengst. He is no longer with the company, but we are still in touch. Throughout my career, he has always followed me.

I would, of course, mention the founder of the company, Isadore Sharp.

I have had many encounters that have definitely shaped my path.

What advice would you give to a young person who wants to get into the luxury hotel business?

To be passionate about it. You have to be able to overcome many things, and you really have to be passionate about it.

You really have to look after the well-being of others, pay attention to detail, be interested in the materials you use, work as part of a team, listen carefully and be very attentive.

Listening is much more important to me than talking.

Passion and listening are the keys to doing this job with joy and happiness.
 
About the author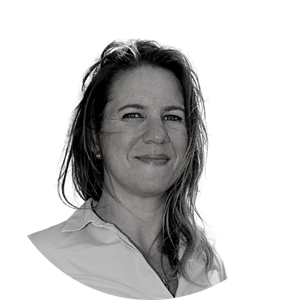 As a journalist and luxury hotel expert inspired by the men and women who embody it, Vanessa aspires to enhance and sublimate the beauty and elegance of palaces through her writing. "In a palace, simplicity serves the quest for excellence" she admires.