PORTRAIT - PASCAL PINAZO, GENERAL MANAGER BARRIÈRE GROUP UAE, THE VIRTUOSO OF SERVICE (United Arab Emirates)

"Here, we strive to maintain a close and high-quality approach, multiplying acts of service while adding prestige to French service" assures Pascal Pinazo.

PORTRAIT - PASCAL PINAZO, GENERAL MANAGER BARRIÈRE GROUP UAE, THE VIRTUOSO OF SERVICE (United Arab Emirates)

"Here, we strive to maintain a close and high-quality approach, multiplying acts of service while adding prestige to French service" assures Pascal Pinazo.

Category: Middle East - United Arab Emirates - - Interviews
Interview made by Vanessa Guerrier-Buisine on 2023-05-12



on the left, Pascal Pinazo, General Manager of the Barrière Group in the United Arab Emirates
Photo credit © Barrière

Pascal Pinazo's career path reflects a strong foundation in the restaurant industry, encompassing all the intricacies of this realm. As the current manager of six Barrière Group establishments in Dubai and Abu Dhabi, he knows how to draw inspiration from best practices to drive progress and develop his teams.

The restaurant business, a family legacy

As the son and nephew of restaurant owners, Pascal Pinazo spent his entire youth immersed in the restaurant business. It was a natural choice for him to embrace this way of life. Hailing from Cannes on the French Riviera, he received training at the Hotel School of Nice and decided to step out of his comfort zone at a young age by completing his military service in Germany.

This experience as a non-commissioned officer proved to be more than incidental, as it opened up unexpected perspectives. Leading men during his military service allowed him to showcase leadership and managerial skills that he had not previously explored, skills that would prove invaluable for his future endeavours. From a young age, Pascal Pinazo sought out diverse experiences in exceptional service. From working at iconic events like the Monaco Grand Prix and the Cannes Film Festival to his first significant role as a Maître d'hôtel at the Monaco Yacht Club, Pascal quickly became involved in providing service that met the highest standards.

Contrasting volumes, controlled quality

He soon realized that, to grow, he needed to leave the French Riviera and join high-volume establishments. He joined the Frères Blanc group in Paris as an Operations Manager at Fermette Marbeuf 1900 from 2009 to 2011. He then embarked on a new adventure, joining Sodexho Prestige to manage the Bateaux Parisiens restaurant from 2011 to 2012. Once again, he excelled in providing customized service and upholding French excellence.

Maintaining the commitment to delivering high-quality service, Pascal Pinazo spent four years with the Bertrand group, managing the La Gare restaurant in Paris XVI and L'Ile in Issy-les-Moulineaux. This experience was particularly significant as it involved managing large volumes.

Driven by curiosity and his passion for the restaurant industry as a whole, Pascal joined Maison Ladurée, where he immersed himself in the retail and tearoom domains.

These diverse experiences in different restaurant concepts allowed him to gain a comprehensive understanding of the restaurant business. The knowledge he acquired through these unique experiences now enables him to confidently manage his current operations.

The challenge of the Emirates

Given his professionalism and expertise, it comes as no surprise that the Barrière group entrusted Pascal with a major project. Honoured by the group's confidence, Pascal was tasked with deploying the group's restaurant brands in the United Arab Emirates.

Since arriving in Abu Dhabi in 2019, he has been responsible for opening the Fouquet's restaurant at the Louvre Abu Dhabi and overseeing all catering services for existing restaurants, including Le Café du Musée and the rooftop Art Lounge. He was also involved in the launch of the Paradiso Abu Dhabi restaurant and Christophe Adam's Éclair de Genie pastry shop, both in Abu Dhabi and recently in Dubai. Pascal's previous experiences, especially his time at Ladurée, greatly contributed to the success of these openings. He subsequently opened Fouquet's Dubai.

Humbled by the trust placed in him by the Barrière group, Pascal acknowledges, "I would like to pay tribute to the group because, having spent my entire career in France and making only occasional appearances in Europe, it was a real challenge for me. The group took a risk by sending me to the Emirates." Considering the success of these restaurants since 2019, it was a reasonable risk. "The group supported me well, believed in me, and I am grateful for that. That's why I find fulfilment in my current position," he adds.

The result of this fulfilment is six successful openings and numerous challenges.

Personal and Professional Challenges

For Pascal, the challenges are cultural, linguistic, and human. With the support of the group, his family's transition to the Emirates has been a success. "I made the decision to leave for the sake of my daughter. This adventure offers her open-mindedness and cultural exposure that I didn't necessarily have at such a young age. At the age of 12, she already speaks fluent English and a bit of Arabic. My wife is also very happy here. The country is very safe, and there is a genuine openness, as demonstrated by the recent opening of the Abrahamic Family House, which brings together a church, a mosque, and a synagogue on Saadiyat Island in Abu Dhabi," he describes.

While the move to the Emirates has already proved rewarding on a personal level, Pascal continues to face professional challenges. Managing a team composed of nearly 39 different nationalities, each with its own cultural and social differences, requires teaching the essence of French service. Another challenge lies in adapting the cuisine while preserving the French DNA of the Barrière establishments. In this context, guests can legally be profiled, allowing the teams to refine their service.

Each guest, with their unique background, has their own culinary preferences. While a French person might expect their salmon cooked medium-rare, an Emirati guest may prefer it well-done. Pascal approaches service delicately, and the teams rarely inquire about cooking preferences. "We do everything to avoid offence," he explains. Recognizing guests and knowing their preferences facilitates the service protocol.

A Holistic Approach to the Guest Experience

Pascal Pinazo and the Barrière Group aim to provide service that is "not obsequious but of high quality and accessible." They strive to maintain a close and high-quality approach, multiplying acts of service while adding prestige to French service. They adapt to the local culture and the specific multicultural and multinational nature of the Emirates.

Achieving this requires striking the right balance in management and service with guests. Pascal emphasizes providing the appropriate level of service to the teams and guests alike. He acknowledges that there is a significant difference in approach between serving a group of friends in their thirties and a romantic couple. Understanding the psychology of service is crucial.

According to Pascal, French luxury service stands out for its ability to adapt to each guest, highlighting the personalized aspect of the dining experience. "Staff members are trained to meet individual guest needs, including food preferences, service style, and communication preferences. They also pay attention to non-verbal cues and the guest's overall state of mind. This holistic approach allows French luxury restaurants to offer a personalized and exceptional dining experience to each guest," he explains.

Passionate about his role as a restaurateur, Pascal also draws inspiration from the hospitality ecosystem. This is why he incorporates services traditionally associated with the hotel industry, such as concierge services and reception.

Shining a Spotlight on Service

For Pascal Pinazo, the art of service had somewhat faded into the background with the rise of celebrity chefs. Previously, the art of service was honoured in the dining room, "where everything was choreographed." However, Barrière has brought service back to the forefront of the guest experience. "We're emphasizing room service once again, as we do at Fouquet's, where we fillet a sole, prepare a tartare, or flambé a crêpe Suzette in front of the guest. Placing service back in the dining room adds significant value, especially for our staff," Pascal Pinazo says with delight.

Restoring the prestige of the service staff is undoubtedly one of the keys to training, recruiting, and retaining talent, according to Pascal. "The Savignac hotel school comes to train our teams here in Dubai and Abu Dhabi, and we are very proud of that," he says.

The sharing of experiences on social networks has contributed to the resurgence of interest in the art of service. Beyond the food itself, guests now want to showcase the spectacle they are witnessing or even actively participating in. "When they see Instagram posts featuring a flambéed crêpe or a fish preparation, our staff take great pride in that," Pascal describes.

While this type of service may appear scripted, for Pascal, the director, it requires complex coordination between the dining room and the kitchen.

Evolving Management Methods

Recognizing the need to elevate the value of service in the dining room and kitchen, Pascal is committed to rolling up his sleeves during intense service and improving working and managerial conditions.

"We must break away from certain outdated management methods, modernize and rejuvenate them. We are in an ultra-competitive environment, and when we have potential ahead of us, we must know how to manage it. Identifying future talent and retaining it is essential," Pascal explains.

Far from denying his responsibility for staff loyalty, Pascal agrees, "When employees join us, they are motivated and interested. If they lose interest, it is our responsibility. It is up to us to keep them motivated and reinvent our management approach," he says.

This involves leading by example and being present on the ground. "When the general manager gets involved, they understand," he adds. "It's important to be present during critical moments, to witness and address any challenges. While not bypassing our middle management, it is essential to understand the reality on the ground."

Every decision Pascal makes is aimed at satisfying guests, employees, and the group. "It's a threefold requirement," he emphasizes.

A Career Filled with Encounters and Emotions

Pascal's career has had its moments of grace, including a chance encounter with the iconic figure of French gastronomy, Paul Bocuse. However, the most memorable moment of his career dates back to his early days at the Monaco Yacht Club. "I had the privilege of serving Prince Rainier, and I was quite intimidated. He was incredibly gracious and kind," Pascal recalls.

More recently, Pascal had a delightful surprise when Tom Cruise visited one of his establishments. "He was truly lovely, both with us and the teams. He spent 20 minutes chatting and taking photos," Pascal shares with amusement.

While emotions punctuate the life of any restaurateur, Pascal Pinazo considers himself fortunate to enjoy breathtaking views from his establishments. Whether it's the rooftop of the Louvre Abu Dhabi's Art Lounge, offering a beautiful sunset and revealing the magnificent architecture by Jean Nouvel every evening, or the rooftop of Fouquet's Dubai, which allows guests to admire the majestic Burj Khalifa at nightfall.

Passion for the Job

Pascal Pinazo holds a deep appreciation for the time before the service begins, when the teams meticulously attend to every detail and when everyone is busy organizing, planning, and taking care of the final preparations. Pascal's passion for his job drives him to strive for excellence. This period before the service ensures that they start on the right foot. Pascal believes that proper preparation allows the teams to brainstorm together before the service commences, resulting in a smooth operation.

As someone who played a key role in Barrière's expansion into the Middle East, Pascal believes in the importance of passing on knowledge. When asked what advice he would give to a young person aspiring to enter the world of luxury service, he responds "These are very demanding jobs, very restrictive. I would tell him to develop his career by working in different environments. That's what I did, and it helped me a lot. Go from hotels to restaurants, from brasseries to gourmet restaurants, from high-volume units to stand-alone units. Don't be afraid to go for high volume to acquire speed and reflexes, to go for gastronomic to refine yourself…".

Playing all your cards right, discovering all the facets of the restaurant business, these are undoubtedly the ingredients of Pascal Pinazo's current success.
About the author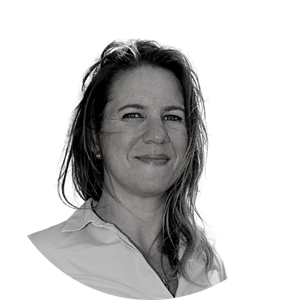 As a journalist and luxury hotel expert inspired by the men and women who embody it, Vanessa aspires to enhance and sublimate the beauty and elegance of palaces through her writing. "In a palace, simplicity serves the quest for excellence" she admires.