INTERVIEW - MARTIN PETIT-TRAYAUD, HEAD OF DEPARTEMENT, LE BELVÉDÈRE, THE PENINSULA BEVERLY HILLS: "A CAREER IN LUXURY IS A LONG-TERM PROJECT" (United States)

The Frenchman has taken over the reins of the gourmet restaurant at the Peninsula Beverly Hills, deploying his French savoir-faire and his openness to international cultures

INTERVIEW - MARTIN PETIT-TRAYAUD, HEAD OF DEPARTEMENT, LE BELVÉDÈRE, THE PENINSULA BEVERLY HILLS: "A CAREER IN LUXURY IS A LONG-TERM PROJECT" (United States)

The Frenchman has taken over the reins of the gourmet restaurant at the Peninsula Beverly Hills, deploying his French savoir-faire and his openness to international cultures

Category: North America & West Indies / Carribean islands - United States - Careers - Recruitment / Job / Training - Interviews
Interview made by Vanessa Guerrier-Buisine on 2023-09-25



Martin Petit-Trayaud, Head of Department Le Belvédère restaurant at the Peninsula Beverly Hills
Photo credit © The Peninsula Beverly Hills

Martin Petit-Trayaud has been immersed in the pleasures of luxury hotels since childhood. Family trips to some of the world's finest properties gave him a very early insight into "the magic and beauty of the hotel business". So it was an obvious choice to study hospitality. It was Vatel in Belgium, a course that he took advantage of to do a series of work placements. First in the dining room at Méribel in France, then in the concierge's lodge at the St. Regis Saadiyat Island Resort in Abu Dhabi, in the United Arab Emirates.

From his first steps in the luxury hotel business, he remembers discovering "infinite opportunities", "new cultures, new people". He aspires to continue his quest for "adventure and unforgettable experiences". After a spell with Hilton in Belgium and then at the US Grant in San Diego, it was The Peninsula Hotels group that quickly spotted his talent, during his work placement at the Peninsula Beverly Hills. He then joined the Corporate Management Training programme in Tokyo, before returning to the United States three years later to manage the gourmet restaurant at the Peninsula Beverly Hills, the Belvedere.

Imbued with his experiences in Japan and the United States, the young Frenchman agreed to give Journal des Palaces his take on his international career.

You are French and have an international career. What do you think are the benefits of an experience abroad?

It's one of the best career development opportunities there is because cultural differences are synonymous with learning and enrichment.

Guests' expectations vary greatly from one country to another. In the United States, the relationship takes precedence over the quality of the service; guests like to be known and recognised personally. The need for attention is therefore very strong. Japanese culture is more reserved, and guests are very sensitive to refinement, and therefore to detail. Service in Japan is an art of observation, and therefore of anticipation. You have to act at the right time so as not to disturb the guests' peace of mind.

Generally speaking, we can benefit from acquiring good professional practices from different cultures. These can be applied in other countries, with a few adaptations, and this makes it possible to create a distinctive and even unique service.

What challenges do you face as manager of a restaurant in a luxury hotel like the Peninsula Beverly Hills?

When you manage a restaurant in a luxury hotel located in a city such as Los Angeles, the major challenge is to keep up to date. The restaurant scene in Los Angeles is constantly changing, and it's a very dynamic environment. New restaurants open every day with new concepts, new atmospheres and new menus. So it's essential for us to maintain our reputation while constantly innovating by creating new offerings that reflect the Peninsula brand.

At Le Belvedere, we offer a unique 'Art and Dining Meet' experience with seasonal dishes created by our Executive Chef Ralf Schlegel (Ralph has over 20 years' experience in hospitality and Michelin-starred restaurants) and artworks by Robert Indiana. To diversify this experience, we have forged partnerships with Michelin-starred chefs such as Japanese chef Nakazawa and Italian chef Stanzione.

We have also recently launched a new Tea Party concept. We have taken one of the Peninsula's signature elements, the Afternoon Tea, and adapted it to the Belvedere concept. Creativity is a daily challenge that we embrace with passion to create unique and unforgettable experiences for our guests.

How would you define your management style?

Communication is at the heart of my management approach. It's essential to get people involved and so that I can lead them towards the achievement of our objectives, towards success. Communication is not just about giving instructions, it's also about listening. Listening to feedback, challenges and ideas. Communicating also creates links and enables us to move forward as a team. That's why my team interacts regularly with our Executive Chef Ralf Schlegel. A good understanding of ingredients and food preparation enables us to offer our guests an exceptional gastronomic experience.

The three years I spent in Tokyo taught me rigour and attention to detail. Every day, my team and I make a point of it. It is this attention to detail that sets the Peninsula apart in the world of hospitality and drives my team towards excellence. I also share my experience and my culture of the art of the table with my team so that they can perfect their techniques in the art of setting and serving a table and acquire the codes of savoir être.

How do hoteliers in Los Angeles approach French profiles?

The French community is quite large in Los Angeles and many French people work in the restaurant business, whether in hotels, restaurants or importing and exporting French products. French profiles are highly valued, as they are associated with the image of French haute cuisine, a guarantee of refinement and quality.

This is one of the reasons why Vatel has a campus in Los Angeles and another in San Diego. These campuses are highly sought after by students, who often do their end-of-year internship in one of the luxury hotels in Los Angeles.

What do you like best about your adopted country?

I really like California because it's a state where you can immerse yourself fully and easily in nature. You can go hiking, enjoy the Pacific Ocean or even go skiing less than two hours from Los Angeles. Californians are particularly sociable and positive.

This sociability and open-mindedness can be found in the workplace, which is why professional opportunities in the United States are so effective.

What advice would you give to luxury hotel professionals who want to work abroad? And to young people just starting out in their careers?

Leave as soon as you can! Working abroad is an extraordinary and memorable experience, even if certain difficulties are sometimes hard to overcome. It's not always easy to adapt to a new culture, especially if it's very different from your own, and learning the codes of that culture is complex and not always accessible. The language barrier can also be an obstacle.

From a personal perspective, the distance from your family can also be overwhelming. But it's all part of the experience, and it's an opportunity for personal growth and professional development. You have to see it as a long-term investment that can really accelerate your career.

What advice would you give to a young person looking for a career in the luxury hotel sector?

I would advise a young person who wants a career in the luxury hospitality industry to join one of the major luxury hotel groups right from the start. As well as having a passion for this world, you need to master its codes, which are not the same as in the hospitality industry in general. You also need to acquire the know-how and interpersonal skills that are specific to this sector. Only experience in the luxury hospitality industry can provide you with this essential knowledge base, which is specific to the world of luxury.

Given the particularly high expectations of customers, this implies a high level of personal commitment over a long period of time, but a career in luxury is a long-term project.
About the author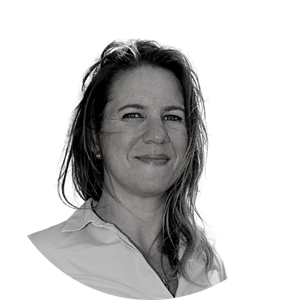 As a journalist and luxury hotel expert inspired by the men and women who embody it, Vanessa aspires to enhance and sublimate the beauty and elegance of palaces through her writing. "In a palace, simplicity serves the quest for excellence" she admires.