INTERVIEW - CAROLINA PEREZ, FOUNDER OF DUCO FRANCE: "WE KEEP THE CURIOSITY ALIVE YEAR-ROUND"

DUCO France will be bringing together the crème de la crème of French hospitality on 6 November for an exclusive networking event for travel advisors and luxury hospitality professionals

INTERVIEW - CAROLINA PEREZ, FOUNDER OF DUCO FRANCE: "WE KEEP THE CURIOSITY ALIVE YEAR-ROUND"

DUCO France will be bringing together the crème de la crème of French hospitality on 6 November for an exclusive networking event for travel advisors and luxury hospitality professionals

Category: Europe - France - Events - Events - Interviews
Interview made by Vanessa Guerrier-Buisine on 2023-10-31

From 6 to 10 November, DUCO France promises to make the world of luxury travel shine in Paris. DUCO is the brainchild of Carolina Perez. The Italian, Brazilian-born, who comes from a family of travel advisors, wanted to bring together the key players in a country's luxury hospitality industry and top buyers in exceptional settings.

Her desire to create a selective event led her to create DUCO Italy in 2018, before duplicating the model in France in 2021. For this year's event in France, and in line with her ambition to highlight the excellence of French hospitality, Carolina Perez will be welcoming lucky participants to some of the most prestigious properties on the Parisian scene.

For the Journal des Palaces, Carolina Perez revealed the details of this event, which is becoming increasingly popular with connoisseurs.

Journal des Palaces: The third edition of DUCO France will take place from November 6 to 10. What are DUCO's strengths that enable the event to thrive on the luxury tourism scene in France?

Carolina Perez: Travellers today are seeking opportunities for authentic connection through travel. They don't want to just see a place, they want to experience it, live it. By organizing this unique travel event with a hyper-focus on a single destination, DUCO France does two things that enable the high-end hospitality industry to deliver what travellers are looking for:

DUCO allows the curated list of the world's best travel advisors to develop an expertise of the destination.
DUCO cultivates connections and relationships between the travel agents and exquisite properties, allowing both to work better and more in sync to provide an exceptional product to the client.

In creating DUCO, I wanted to offer an immersion in the country; to get to the heart of the nation. We become masters when we become specialists – when we profoundly explore and develop a single skill, a single idea, a single inspiration. That is our strength.

What is the theme of this year's event, and what are the highlights?

Our theme this year, Voyages Extraordinaires highlights high-end hospitality not only as a destination but an utterly extraordinary journey that adds another dimension to travel.

Nearly two centuries ago, French author Jules Verne – a visionary for the future of travel who inspired untold exploratory achievements – dreamt of adventures beyond the imagination of humans at that time. Our theme this year immortalizes those visions that challenged the world to move beyond the known and boldly embrace new realities.

DUCO themes are always broad, taking inspiration and turning them into our own.
Of course, we like to have fun with our themes as well, weaving them through the event to give more meaning and special insight. For example, in our beautifully printed catalogue DUCO Gazette, which is available at the event, the titles of each article are taken from the names of the volumes in Verne's collection of adventure and exploration stories. They are little 'Easter Eggs' for those that know.

In which exceptional venues will participants gather?

DUCO is thrilled once again to be able to highlight a series of exceptional Parisian venues starting from the hotels hosting our buyers, those acting as venues for our three days of appointments, intimate lunch settings, and spectacular evening events.

The romantic Saint James Paris will host our day-long registration on Monday, November 6. That evening we have the privilege of holding our opening events at the Dorchester Collection properties, Hôtel Plaza Athénée & Le Meurice.

For the next three days, meetings will occur at rotating venues: fabulous Left Bank hotel Lutetia Paris & Maison des Polytechniciens, the elegant riverside space Yachts de Paris Quay Lounge, and venerable department store Printemps Haussmann.
We'll also enjoy lunch experiences prepared especially for DUCO at Maison des Polytechniciens; Hôtel Barrière Fouquet's Paris; Prince de Galles, A Luxury Collection Hotel; Bulgari Hotel Paris; Shangri-La Paris; Yachts de Paris, Le Mirage; CoCo Paris; La Réserve Paris – Hotel and Spa; and The Peninsula Paris.

For the evening after our first day of appointments, we are fortunate to gather at the luxury boutique DIOR Paris 30 Montaigne. And our final night celebration, always lively, sponsored by Monaco Tourism, will be held at the iconic and much-loved Parisian department store La Samaritaine recently reopened after a long closure and renovation.

How many participants are you expecting this year, and what are their profiles and markets?

Attending DUCO France 2023 are 210 brands representing the best French hospitality suppliers and 186 frontline travel advisors and influencer travel agents who are the top sellers and rising stars from English-speaking markets. Buyers attend from the United States (69%), Europe (16%), Latin America (5%), Canada (3%), Australia (3%), Asia (2%), India (1%) and Middle East (1%).

What is your vision of the luxury hotel industry in France? How does France stand out on the international luxury tourism scene?

In so many ways, the French have defined elegance in historical, cultural, and culinary terms. And as the world's #1 tourist destination, that sophistication comes through in every stay. Whether at a secluded hideaway on the Côte d'Azur, a cosmopolitan palace in the City of Lights, a cosy mountain top chalet on the piste, or regal châteaux set among the incomparable vineyards, French hospitality embraces you and all your senses.

But we all know that the niche of high-end hospitality is much more than glamorous hotels. It is about authenticity and a real connection to culture. We also recognize the great contribution and impact the industry makes on the economy, supporting so many jobs and sectors directly and mostly indirectly.

DUCO's commitment is to support high-end tourism. Fuelled by the allure of France, we keep the curiosity alive year-round by fostering education, enhancing connections, and unlocking the secrets of the country through our social media and micro events.
About the author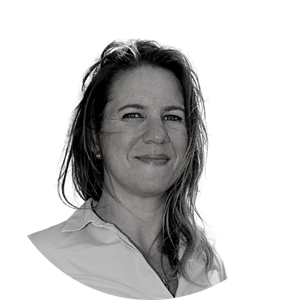 As a journalist and luxury hotel expert inspired by the men and women who embody it, Vanessa aspires to enhance and sublimate the beauty and elegance of palaces through her writing. "In a palace, simplicity serves the quest for excellence" she admires.