Subscribe to our newsletter and to the Reader Account
Que nous réserve Maison&Objet pour son édition de septembre ? (France)

Interview de Caroline Biros, directrice marketing & communication de Maison&Objet

Que nous réserve Maison&Objet pour son édition de septembre ? (France)

Interview de Caroline Biros, directrice marketing & communication de Maison&Objet

Category: Europe - France - Events - Interviews
Interview made by Sylvie Leroy on 2018-07-13

Le salon Maison&Objet se tiendra du 7 au 11 septembre à Paris Nord Villepinte. Rencontre avec Caroline Biros, directrice marketing & communication de la SAFI, organisateur du salon.

Pourquoi Maison&Objet est-il un des salons incontournables à visiter pour les dirigeants ou décorateurs d'hôtels ?

Depuis 1995, Maison&Objet est LE rendez-vous international des professionnels de l'art de vivre, de la décoration d'intérieur et du design. Il rassemble près de 3 000 exposants et plus de 90 000 visiteurs uniques dont 50% d'internationaux.

Créateur de rencontres, et révélateur de talents, le salon propose 2 fois par an de nouvelles sources d'inspiration, en décryptant les tendances d'aujourd'hui et de demain.

Son offre globale et sélective à la fois lui donne toute sa valeur ajoutée. Les hôteliers y trouveront de nouvelles idées et se nourriront d'inspiration à travers des scénographies originales. Ils y dénicheront le meilleur de la décoration et des solutions d'aménagement d'intérieur, à travers les 4 nouveaux univers du secteur Maison : UNIQUE & ECLECTIC, TODAY, FOREVER et CRAFT.

Il semblerait qu'il y ait du changement sur le salon Maison&Objet en septembre. Pouvez-vous nous en dire plus ?

En effet, Maison&Objet fait le pari d'étonner en se repensant totalement ! Sa nouvelle implantation souligne le retour aux fondamentaux : la Maison et l'Objet, pour une lecture plus efficace de l'offre pour nos visiteurs.

En amont d'un projet d'aménagement ou de décoration d'envergure, nous recommandons d'abord de visiter les halls de l'offre Maison selon le style et le type de produits recherchés : éditeurs iconiques ou émergents du design, pièces rares, objets uniques ou encore marques de luxe.

Pour peaufiner un projet déjà avancé, nous proposons ensuite la visite des différents halls du pôle Objet, notamment HOME LINEN (hall 5A) pour sa sélection de linge de maison ou encore COOK & SHARE (hall 1) pour son offre d'équipements professionnels culinaires et d'art de la table.

Comment les hôteliers peuvent-ils profiter au mieux de leur visite ? Que leur conseillez-vous ?

Le visiteur retrouvera comme à son habitude toujours plus de conférences appelées désormais THE TALKS (hall 7) ainsi que les espaces WHAT'S NEW ?, permettant un repérage express des nouveautés situés maintenant halls 1, 2 et 3.

L'Agence NellyRodi investira également l'Espace d'Inspirations, rebaptisé THE TREND FORUM, avec le thème « VIRTUOUS », au travers duquel elle invite à s'interroger sur l'altercroissance et ses conséquences sur le design. Facile d'accès, THE TREND FORUM s'inscrira à la croisée du nouveau circuit proposé entre le pôle Maison et le pôle Objet, à l'entrée du hall 5A.

Enfin, nous invitons les hôteliers à consulter une sélection d'ouvrages pointus disponibles dans nos BOOKSTORES et à découvrir notre nouvel espace de travail et de détente, THE AGORA by Ramy Fischler, Designer of the Year, situé hall 7.

Comment garantissez-vous que les visiteurs trouveront toujours une inspiration singulière sur le salon Maison&Objet ?

En septembre, près de 600 nouveaux exposants seront présents sur le salon. Toujours renouvelé, créatif, le salon est donc en lui-même un repère de nouveautés foisonnant et inspirant.

A découvrir également pour la première fois en septembre : 3 espaces SIGNATURE, conçus comme le regroupement de produits d'exception, de designs innovants et de solutions premium pour des intérieurs singuliers.

Sans oublier, les secteurs UNIQUE & ECLECTIC et CRAFT pour dénicher les pièces rares et objets uniques, d'inspiration traditionnelle ou contemporaine.

Rendez-vous du 7 au 11 septembre 2018 sur le salon !


Pour en savoir plus


About the author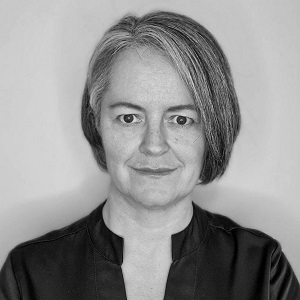 Sylvie Leroy, éditeur enthousiaste depuis 1999
Sa passion pour l'hôtellerie de luxe - une partition jouée par un orchestre fantastique - conduit Sylvie Leroy à créer en 2004 le Journal des Palaces, le seul quotidien en ligne à suivre l'hôtellerie de luxe avec des actualités, des offres d'emploi, des annuaires et des liens utiles.
You will also like to read...


Subscribe to our newsletter and
keep up to date with the latest news!