Sindy Tsui, Group Director, Human Resources, The Hongkong and Shanghai Hotels, Limited (HSH), shares her expertise on recruitment and onboarding processes, career development offers, internal mobility

"We provide an extensive range of opportunities for our staff, at all levels, to develop their passions and skills."

Sindy Tsui, Group Director, Human Resources, The Hongkong and Shanghai Hotels, Limited (HSH), shares her expertise on recruitment and onboarding processes, career development offers, internal mobility

"We provide an extensive range of opportunities for our staff, at all levels, to develop their passions and skills."

Category: Worldwide - Careers - Interviews - Recruitment / Job / Training - Interviews
Interview made by Sylvie Leroy on 2019-06-12

Attracting, recruiting and retaining talent within the luxury hospitality industry is a challenge due to different factors as the fast growth of the tourism market, the professional expectations of younger generations, the mobility towards luxury brands (outside the hospitality sector).
 
To meet these challenges, in today's highly competitive job market, to recruit and retain the right talent, the hotel groups have quickly implemented new recruitment tools, career development programs, new ways of HR communication.
 
Sindy Tsui, Group Director, Human Resources, The Hongkong and Shanghai Hotels, Limited (HSH) answers six key questions about recruitment, onboarding process, career management, and gives key advice to manage a successful career in luxury hospitality.
 
 
How to attract the right talent: can you tell us more about your recruitment process?
 
To us, it is paramount that we find people who are truly appreciative of luxury. Being part of The Hongkong and Shanghai Hotels, Limited (HSH) family (owner and operator of The Peninsula Hotels), permeates beyond the workplace and into our own personal lives. Many of our employees are proud to call our hotels their second home, which has allowed us to develop a unique family-like culture that has expanded over the past 150 years.
 
From a talent acquisition perspective, our purpose is to find talent who naturally embody our values and service culture.
 
We have a "candidate care programme" which ensures that potential new hires experience a consistent Peninsula-branded experience from their first interaction with us to their onboarding day. There are four key elements that we include for each candidate – a departmental video, an interview token (gift), a welcome message and an onboarding survey. While candidates are waiting for their interview, we play a video showcasing the hotel facilities and staff-related activities to demonstrate our culture in a visual way to candidates. As shortlisted candidates are chosen, the final few will receive a token of appreciation for their time spent for the interview process. Prior to a new hire's onboarding, a message from the General Manager or Director of Human Resources will be sent to introduce the new staff member to the rest of the organization. In addition, 60 days after a new employee starts, they will be sent an onboarding survey to help us in improving our candidate care programme moving forward.
 
Our recruitment process is friendly and transparent, rather than systematic and robotic. This allows us to identify the unique characteristics and traits that makes us who we are as a company. We feel that every individual carries their own unique brand and we want to embrace this individuality. We enjoy the smallest of interactions such as the manner in which the candidates respond to e-mails, personal interactions or the questions that they ask at the face-to-face interview. 
 
Onboarding process for new hires:  how do you integrate new talent?
 
Our Human Resources team has developed a thorough onboarding process to ensure that all new staff feel welcomed and valued when they join The Peninsula family. The processes reflect our belief that when our staff feel valued and appreciated, they are enabled to reach their full potential.  
 
On their first day at The Peninsula Hotels, a member of the Human Resources team provides a comprehensive introduction to the company. New staff members are given an interactive online company orientation programme where they can familiarise themselves about our heritage and various aspects of our business. Once they have the opportunity to settle in, the Human Resources team will have check-ins where they meet with the new hires to ensure they are integrating smoothly with their team and the company as a whole.
 
Following the onboarding process, new hires are given the opportunity to complete an anonymous survey regarding their onboarding experience. This gives us valuable insights and ensures that we are continually improving our process to best address the needs of our new hires. It also provides valuable information as to why staff choose to join the company, our overall brand perception, as well as engagement levels that are important to our culture and ongoing talent development.
 
Career development: which kind of development program do you offer to your employees?
 
We provide an extensive range of opportunities for our staff, at all levels, to develop their passions and skills. We invest significantly in our team, as it is thanks to them that we are able to achieve accolades such as all 10 of our hotels receiving the Forbes Travel Guide Five-Star status – a first-of-its-kind accomplishment in the hotel industry, where the entire portfolio achieves this status.
 
Some of our most highly sought-after positions are in the Corporate Management Trainee (CMT) and Management Trainee (MT) programmes. These year-long opportunities are for individuals who have been identified as emerging talents whose careers HSH would like to help fast track. Candidates are generally recent university graduates who are interested in developing their skills within the hospitality industry, either at the hotel or corporate level.
 
The Peninsula Hotels also enables staff from each property to complete global cross exposure training. For example, a spa manager from The Peninsula Beverly Hills will travel to The Peninsula Bangkok for two weeks to learn more about how the spa is managed and operated in a different hotel. Through hands-on learning and exposure to different cultures, staff acquire a more thorough understanding of their role and how it fits within the larger Peninsula picture. In 2018, 143 staff from across our international operations completed cross exposure training, and we are expecting that number to increase to 170 in 2019.
 
The company has developed an excellent array of Corporate Programmes funded out of Head Office for Executive Development, development centres for high potential managers to identify key areas for development, and programmes to help our young talents build self-awareness and learn how to manage teams.
 
Internal mobility: what opportunities do you offer to your employees? Is it an easy process?
 
As we are a small company with 10 hotels, international mobility is critical to our success in building talent. We take a bespoke approach to mobilising our staff and their families, as we understand that people will be happy if their family members are also happy.
 
As we continue to expand our business to meet the growing needs of our guests, we have several global projects in development. This requires a special task force comprised of different talent to be formed and it creates the perfect opportunity for staff in various roles and locations to work together towards a common goal. For example, we currently have three hotels under construction – London, Istanbul and Yangon. Each project will have multiple task forces requiring expertise in operations, finance, sales and marketing, and more. We depend on our experienced staff to ensure that our company culture continues on and remains consistent throughout each of our new operations.
 
What would be your advice to have a successful career in luxury hospitality?
 
The luxury hospitality industry requires passion and dedication in order to be truly successful. Often, these qualities are most important in the way we deal with each other and our guests. It requires a never-ending eagerness to innovate and learn, a deep-seated understanding of respect, and above all, to be detailed in our execution. For a successful career in the luxury hospitality segment, it is all about leading people genuinely, staying humble, being innovative and authentic to the brand.
 
What human qualities are you looking for in applicants?
 
The Peninsula brand is one that has been passed down through generations. As a result, we are looking for individuals who truly embody what The Peninsula Hotels stand for – dedication, passion, humility, integrity and creativity are simply a few of our defining factors.
 
 
Warning:
A partial or total copy or reproduction of our articles in any forms or by any means is strictly prohibited without our prior written consent. This would constitute a copyright infringement sanctioned by articles L.335-2 et seq. of the French intellectual property code.
This prohibition includes, inter alia, the reproduction or republication of the text on internet, on a social network, the printing for redistribution, the copy/paste, the sending via e-mail…
The photographs are also protected. Therefore, a partial or total copy or reproduction of the photographs is strictly prohibited.
 
 
About the author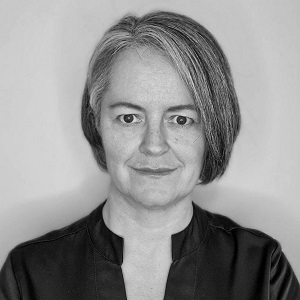 Sylvie Leroy, enthusiastic publisher since 1999
Her passion for luxury hospitality, "a score perfectly performed by a fantastic orchestra" as she often says, led Sylvie Leroy to build in 2004 Journal des Palaces the sole online daily news dedicated to luxury hospitality with news, jobs, directories and resources.