Subscribe to our newsletter and to the Reader Account
Login to your Reader Account
Thies Bruhn to leave the position of General Manager of Kempinski Palace Portorož after more than 10 years (Slovenia)

Category: Europe - Slovenia - Appointments
Press release published on 2019-03-22



After more than 10 years of being in charge of Kempinski Palace Porotrož, Thies C. Bruhn, is set to leave the seaside hotel in a desire to move closer to his family and return to his native Germany.




Thies Christian Bruhn was appointed General Manager of Kempinski Palace Portorož on 1 September, 2008.


Thies Christian Bruhn was appointed General Manager of Kempinski Palace Portorož on 1 September, 2008 after initially working as the hotel's Project Director in the pre-opening and opening phase of the first Slovenian 5-star luxury hotel.

Born into a family of hoteliers, he has been comfortable in a hotel environment since his early childhood. He joined the Kempinski Group in 1991 after managing several hotels in Germany and working for the Royal Caribbean Cruise Line in the USA and the Bahamas.

He held his first general manager position with Kempinski in 1999 when he took over the helm of the Kempinski Hotel Rotes Ross in Leipzig, which he successfully managed until being appointed General Manager of Kempinski Palace Portorož, a new addition to the Kempinski portfolio.

Following his personal decision to leave the Portorž hotel and Slovenia, Mr. Bruhn comments: «After arriving in this region more than 10 years ago, I instantly fell in love with the region and the people here and I must admit my decision to leave the Palace hotel has been an extremely difficult one. However, in the end I decided to move back to Germany, in order to be closer to my family. Slovenia, Portorož and Istria will always hold a special place in my heart and I am certain I will soon return as a visitor of this beautiful destination.»

Looking back at more than 10 years of him being at the helm of the first five-star luxury hotel in the country, he has immensely contributed not only to the successful operations and excellent financial performance of the hotel, but also to the tourism development in the region. He has been a pioneer in numerous successful projects and stories – from putting Porotrož on the map for high-end guests, hosting international car and product launches and towards supporting the community with the creation of Christmas and Easter market, to only list a few.

Following the move back to Germany, Thies Bruhn will take over the role of the General Manager of the iconic luxury 5 Star Seaside hotel in northern Germany, the Grand Hotel Heiligendamm, where he admits to «welcome all my Slovenian friends with open arms.»


About Kempinski Palace Portorož:

The luxury hotel Kempinski Palace Portorož, opened in 2008, is situated directly on the Adriatic coast of Slovenia, not far from the Medieval Pearl, the town of Piran, and less than two hours from Venice. The five-star superior hotel embodies a unique combination of traditional and contemporary design, offering 181 superb rooms and suites, a 1,500 sq m (16,145.9 sq ft) spa, an innovative food and beverage concept in all its restaurants and bars, six conference facilities with daylight, a unique, historic ballroom and a private park.


About Kempinski:

Created in 1897, Kempinski Hotels is Europe's oldest luxury hotel group. Kempinski's rich heritage of impeccable personal service and superb hospitality is complemented by the exclusivity and individuality of its properties. Kempinski now comprises a portfolio of 78 five-star hotels and residences in 34 countries and continues to add new properties in Europe, the Middle East, Africa, Asia and the Americas. Each one reflects the strength and success of the Kempinski brand without losing sight of its heritage. The portfolio comprises historic landmark properties, award-winning urban lifestyle hotels, outstanding resorts, and prestigious residences. Each one imbues the quality guests have come to expect from Kempinski while embracing the cultural traditions of its location. Kempinski is a founding member of the Global Hotel Alliance (GHA), the world's largest alliance of independent hotel brands.



The Kempinski Palace Portorož.






This press release has been choosen by Claire Hannequin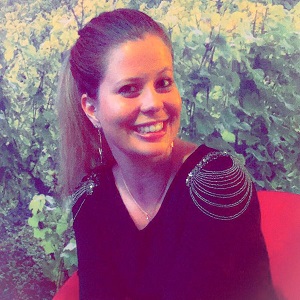 Claire Hannequin, ​Client Service Ambassador

Passionate about human relationships, Claire participates since June 2016 in the development of the Journal des Palaces by being attentive to the specifics needs of the recruiters and applicants. Claire also writes articles for the Career section.

You will also like to read...


Subscribe to our newsletter and
keep up to date with the latest news!