CRAIG REID, CEO AUBERGE RESORTS COLLECTION: "WE TALK ABOUT OURSELVES AS A FAMILY"

"We get to build every hotel totally from scratch, every time, not from any playbook, which is a very rare thing in the world of hotels", this is how Craig Reid describes the Auberge spirit

CRAIG REID, CEO AUBERGE RESORTS COLLECTION: "WE TALK ABOUT OURSELVES AS A FAMILY"

"We get to build every hotel totally from scratch, every time, not from any playbook, which is a very rare thing in the world of hotels", this is how Craig Reid describes the Auberge spirit

Category: Worldwide - Industry economy - Hotel opening
Article written by Vanessa Guerrier-Buisine on 2023-05-23

Auberge Resorts Collection is a nugget in the world of luxury hotels. The result of an adventure that began in 1981 and continues at a careful, controlled pace. Each opening is savoured, each property is carefully chosen.

Craig Reid, CEO of Auberge Resorts Collection, was in France to mark the reopening of the Domaine des Étangs in France in early 2023, the latest strategic addition to the group. Le Journal des Palaces had the opportunity to meet the man and his team, to discuss his career, his vision of the business and the group's strategy internationally and in France more specifically.

With genuine and charming simplicity, the CEO of one of the most exclusive collections of luxury hotels, immediately plunged into his youthful memories. At the age of 16, he discovered the restaurant business during an internship in a restaurant in Mulhouse, France, which he still remembers with emotion and amusement.

An ultra-luxury brand

In these exclusive and limited number of hotels, Auberge Resorts Collection spreads and transmits all the values that make this brand a free electron in the luxury hotel landscape.

A family affair, born in Napa Valley, California, when Mark Harmon's father, Bob, joined forces with French restaurateur Claude Rouas to open the Auberge du Soleil in Napa Valley, initially as a restaurant, which they supplemented with cottages. Mark Harmon then founded Auberge Resorts Collection.

Auberge Resorts Collection grew primarily through the ambition of Texas billionaire Thomas Dan Friedkin. Craig Reid met the businessman in 2014, while he was still president of hotel operations for America at Four Seasons Hotels & Resorts. It was a decisive meeting for both Craig and the group. "As we spent time together, we said what are we going to do is we're going to build a one of a kind." Craig recalls from those early discussions.

Passionate discussions on the true sense of hospitality, on the definition of service and luxury, on what travellers really expect, inspired the two men to lay the foundations of Auberge Resorts Collection. "Every property has to be shockingly different in every aspect, on the outside and the inside, in its energy. The second thing is we want it to be intimate, which often refers to scale. But if it doesn't refer to scale, it's the way the business is orchestrated. The third piece is we wanted it to be designed led, where the paint brush comes in because the specificity of Auberge is to work with interior decorators specialised in residential and not hotel decorators," explains Craig Reid.

Craig's key to success is to trigger a true emotion in his guests. To achieve this supreme objective, the DNA of Auberge Resorts Collection is based on a local presence and a strong historical and cultural component. And, above all, it moves away from standardized codes to embrace a true personalisation of the service and experiences delivered.

The conquest of Europe

While the group has 24 jewels, located in the United States, Mexico, Central America, and Greece, two new European nuggets are joining Auberge Resorts Collection. Dan Friedkin and Craig Reid's attachment to Europe is no doubt a factor in these new additions.

The French journey began last April, with Domaine des Étangs in France joining the collection, while its owners, the Primat family, already own an Auberge branded property, Primland in the Blue Ridge Mountains in the United States.

Seduced by the brand's philosophy, Garance Primat naturally entrusted her Domaine to Craig Reid and his teams. A playground in the Charente Limousine, in the heart of an agricultural and wooded estate, which the Auberge teams have had immeasurable pleasure in exploring.

"Her thinking is so incredibly layered about the hotel that she has books about sort of French Art de Vivre. And then she talks about kind of balance, it's why the dragonfly is the symbol of the hotel because it's the most balanced of kind of all, it's a sort of Michelangelo's man. Every piece, everything contributes to that story, which is exactly how we build a hotel.

We come up with something we call the soul of the place, and we start with that, and then we just keep layering everything. Because we've stayed so true to a central idea, because without the story, you just you don't have a magnet for all the people and the ideas and the culture and everything to stick to. That's how we keep it real, authentic, and local is we build this place by making story and Garance Primat has done that so beautifully" says Kemper Hyers, Chief Creative Officer.

A second Auberge facility will open in Florence in 2024, the Collegio alla Querce in Florence. A building that once housed a cultural institution, a preparatory school, a chapel, and a theatre. The rebirth of this emblematic place will be achieved through a hotel with 82 keys.

The group's international expansion remains measured and wise. Six new establishments will join the Auberge Resorts Collection brand by 2026.

A "one of a kind" experience

For Craig Reid, travellers have expectations that are not always met: "something that's very authentic, sincere, with personality, intimacy".

"We consider ourselves artists. Our whole story is one of art. We consider ourselves people who are creating venues and places. We get to build every hotel totally from scratch, every time, not from any playbook, which is a very rare thing in the world of hotels".

This is how Craig Reid describes the Auberge spirit. The only things that are standardised in Auberge establishments are "the pillow, the mattress, the sheets, the towels, and the hairdryer".

An artistic dimension, properties that are deeply rooted in their local culture, in local history. All of which create a group with multicultural values, which promotes the differences and uniqueness of each country, each region, each personality who works in its hotels."We trade on the individuality, consistency of experience, but totally individuality of each hotel, so it's like a discovery every time, but you still feel that approachable luxury service" continues Craig Reid.

The challenge of personalization

Each hotel in the collection brings new challenges for Kemper Hyers. "It would be easier if the number of keys were bigger because the research we do to make all those different pieces, and I would say 40 to 60, to even 80% of them are made locally. In Stanley Ranch in California, we wanted all the plateware in the hotel to be made by local ceramicists. We really craft the hotels, every single piece, just with artists. We build community that way too, because when you use the local art community to work on every little cup and everything in your hotel, they become very affiliated with your hotels" describes Auberge's creative leader.

The group is committed to the local communities, both artistically and socially, both of which are key to delivering a unique and authentic experience to its guests.

A human-centric philosophy and business model

Auberge Resorts Collection nurtures a close relationship with the owners, even before they join the collection. Indeed, in the case of Domaine des Étangs, Craig was the only president to meet with the Domaine's owners among the groups interested in this exceptional estate.

Bound by a 40-year management contract, Auberge Resort Collection lives by emotion and a solid economic strategy.

"We've essentially curated kind of a sample multi day. That's kind of the idea that travel with your family, travel with your grandparents, the parents, the kids or just the parents and your grandparents., and we have these incredibly rich, diverse experiences and multi day that you can go to domain for three or four days" says Craig.
As a result, Auberge hotels provide authentic, local experiences that cannot be found in other places, such as the organic vegetable garden at Domaine des Étangs, with its 600 Limousine cows, which guests can visit wearing rain boots provided by the estate.

Ultimately, the trypticof employees, guests, and owners remains at the heart of the Auberge Resorts Collection strategy: "we are creating an emotional connection, firstly with employees to deliver a differentiated product, then we are creating an emotional connection with customers, and lastly, we are creating a commercial relationship with investors" says Craig Reid.

A family relationship with the owners

Hotels under management contracts, but a very strong partnership with the owners of the hotels. Far from accepting all requests, "we refuse 19 out of 20 offers", Craig Reid proudly states, Auberge Resorts Collection chooses not only destinations and properties, but above all owners who share the group's values. "Recently, we have said no to Asia, no to the Middle East and no to the Far East, you know, just this logistically we can't do it and touch it because we're high touch." says Craig Reid.

"We talk about ourselves as a family. We all have family reunions, which are big meetings every year with it. It's very familial. The hotels are like our kids, because everyone is different. It's like your own children. You have to treat each one differently, you have to build each one differently, you have to lift one up but settle one down and up" adds Kemper.

"The profile of owners in the niche that we're in is so refreshing," adds Craig. Owners who benefit from his 30+ years of experience at Four Seasons. "What we bring is the professionalism of the large company that has a global footprint and the ability to manage a lot of people and complicated situations. There was this hurricane that came in Cabo and within 8 hours, everything was up and running, I explained to the owners that we had been through four hurricanes when I was with Four Seasons. It put it down to experience. It is both crisis and/or experience management."

Inspirational personalities

Both men have exceptional backgrounds in the luxury hotel industry. An experience that they willingly share to invite the younger generation to join the profession. But not at any price. "Do an internship and make sure you like it and, by the way, you know, not everybody does", advises Craig.

Kemper, meanwhile, stresses the importance of mentors and personalities who will influence a career path. "Work for great people, who are having success. It's important to pick someone you can relate to who's a winner". "Find leadership that excites you because you have to do hospitality from love. You cannot do it as just a job, you have to love people" concludes Craig.
About the author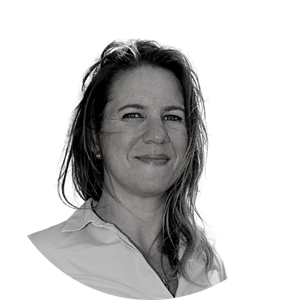 As a journalist and luxury hotel expert inspired by the men and women who embody it, Vanessa aspires to enhance and sublimate the beauty and elegance of palaces through her writing. "In a palace, simplicity serves the quest for excellence" she admires.